My first impressions of Cambodia began with my 2am arrival in Phnom Penh. The city was asleep, and there were very few people out and about. However, I could already tell this was a bustling city with all the storefronts that I saw. Granted they were closed at the time, but by morning the shops were fully open. There were people everywhere. The traffic on the roads consists mainly of motorbikes but there are some cars. Regardless, the roads are chaotic and there seem to be very few rules that are actually followed. The traffic lights seem like mere suggestions, but we only saw 1 wreck our entire time in the city. In the city, I felt a bit singled out. We were some of the first Westerners people had seen in years due to the pandemic. Many were extremely excited to see us, particularly in the market.
Throughout the course of our trip, we went to multiple different Buddhist Temples. The most incredible one was Angkor Wat (see picture below). This temple was built in the 12th century and is featured on the Cambodian Flag. About 95% of people in Cambodia are Buddhist, but it is interesting that Buddhism in Cambodia is heavily influenced by Hinduism. We truly were immersed in this religious culture. We visited several villages, and each village had at least one temple. These were all beautiful and adorned with gold carvings.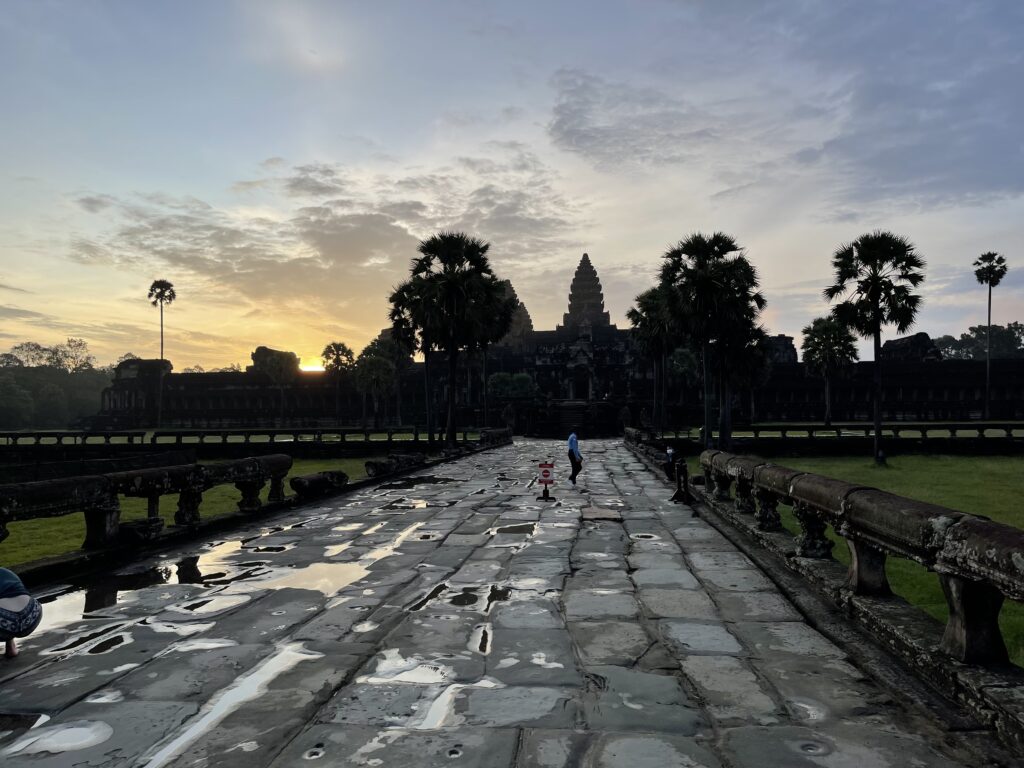 Upon preparing to return home, I had to make sure to grab a few souvenirs for myself and my family! Along with this, I am still in awe that I have traveled to Cambodia. Even here towards the end of the trip I look around and wonder how I am in this part of the world. I am extremely grateful to those who we have visited with, and I will cherish these experiences.