Wow at first I still couldn't believe that not only did I travel out of the US for the first time, but I'm in Venice Italy. At first, when I arrived I knew the hard part should be over once I find my luggage, but unfortunately, once I found my luggage and was on my way to the hotel I realized that my phone had no service. So I knew I would be having a long call with my phone company when I got back, but for now, I would just make do with what I could. It could've been worse, it could've been raining, but luckily I had printed out the directions to the hotel before I departed, so I still had a way to the hotel. I was told that to get to the hotel I was supposed to take a water taxi, so I wasn't sure what to expect, but luckily it wasn't too bad, since most workers not just in Venice, but in any big city in Venice speak some English to where we could find a solution to the problem. Finally, I was on the way to the hotel, or at least I thought turns out I was at the right station, but I ended up choosing the water taxi that went the opposite way I needed to go, luckily one of the workers was able to let me know where to get off and back on to get back on track. At long last after a 14 hr flight with little sleep, movement, and nutrition, I arrived at the hotel.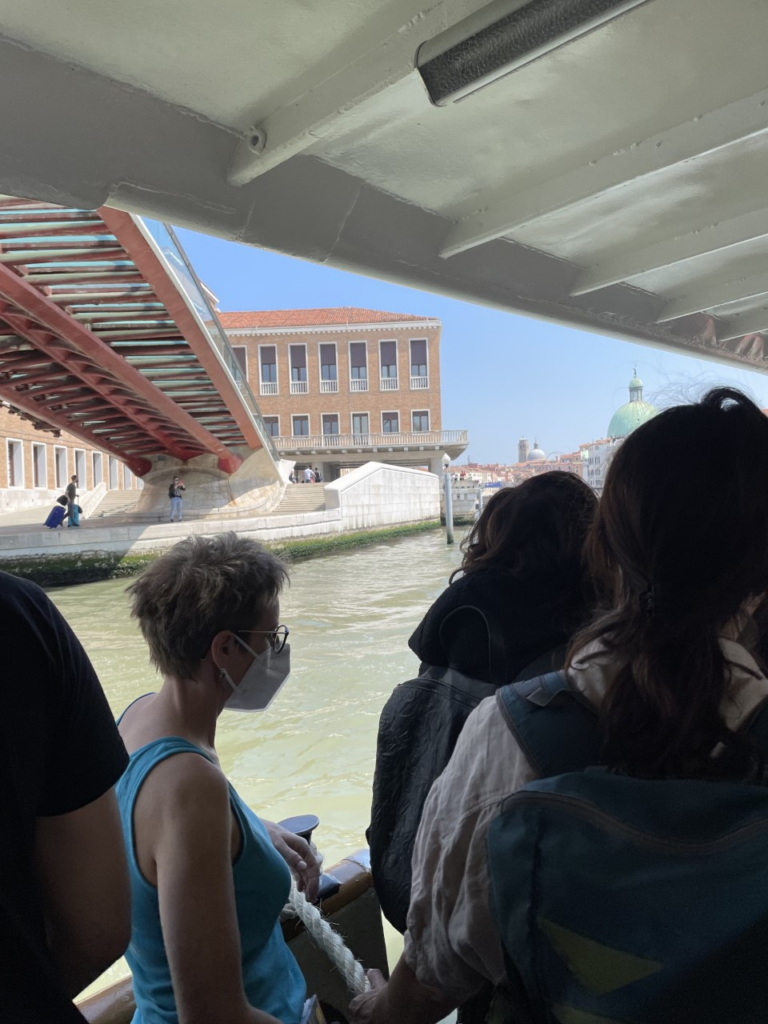 When I arrived at the hotel I noticed the entrance was down the alley, so while I was cautious since I barely ever choose to go down alleys, due to Chicago, I was also very tired and it was only a matter of time where the brick sidewalk looked like a very good mattress, but luckily it was the hotel and the staff was very friendly. That's one really great thing I learned about Italians, most of them are very nice and helpful as long as you do two things: first be very patient and polite to them, and second respect their culture. The food was even better than I imagined, since Italy has to follow food regulations, everything they produce doesn't feel like you're consuming a bunch of chemicals.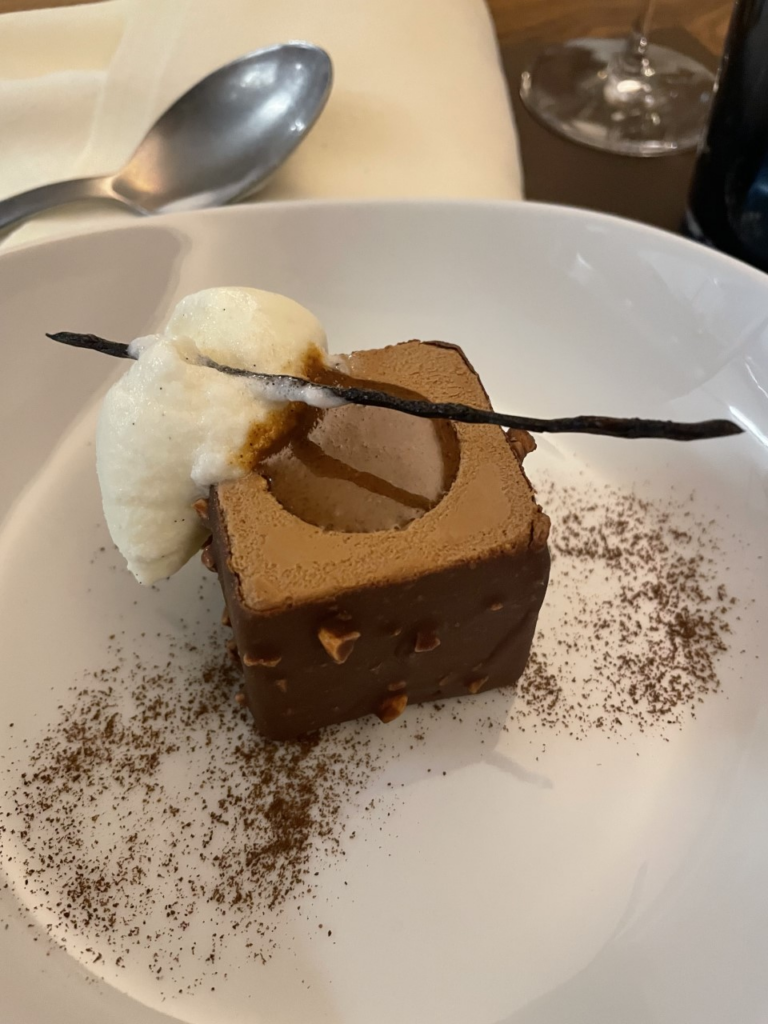 Taking classes was not as difficult as I thought it would be. We had a small group for this Abroad trip, so bonding and helping each other out with the assignments worked very well. I will state this that the University of Trento that we went over for lectures certainly knows how to provide a view out the window for students.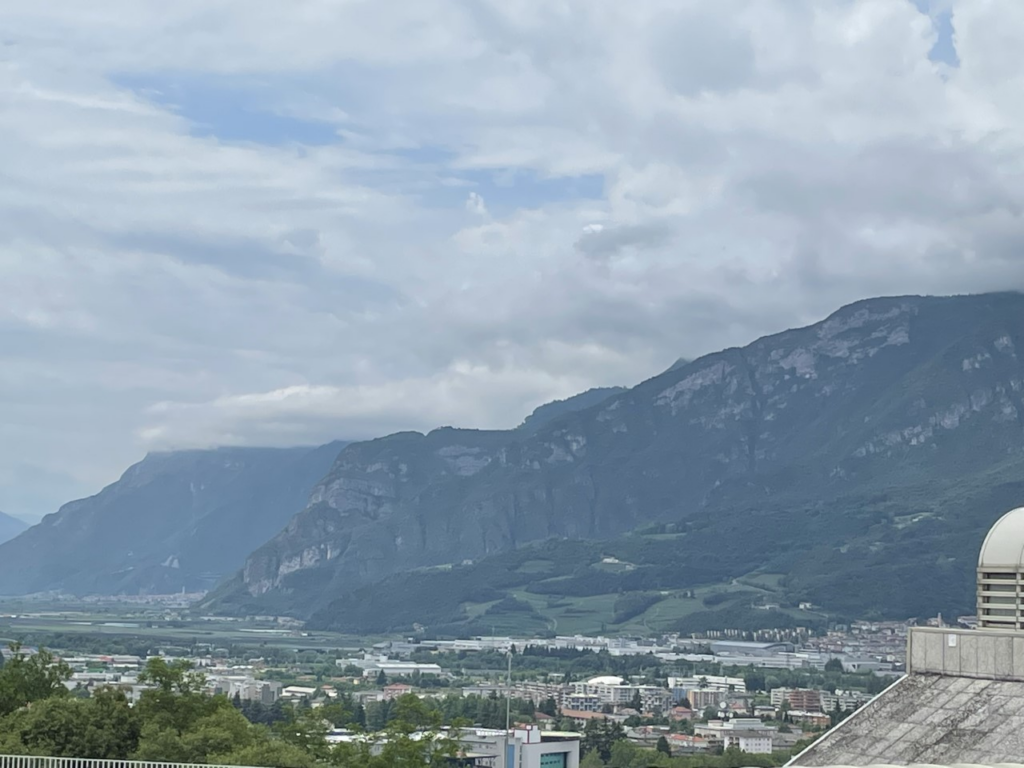 Now while we had academics for the majority of this trip we also found great tours for our small group that dealt with their history or famous items that are Italian exclusive. We toured the Roman aqueducts, the city of Milan, and the history of Venice, but my personal favorite was taking the water taxi to Murano to go see intricate glass sculptures being made right in front of you.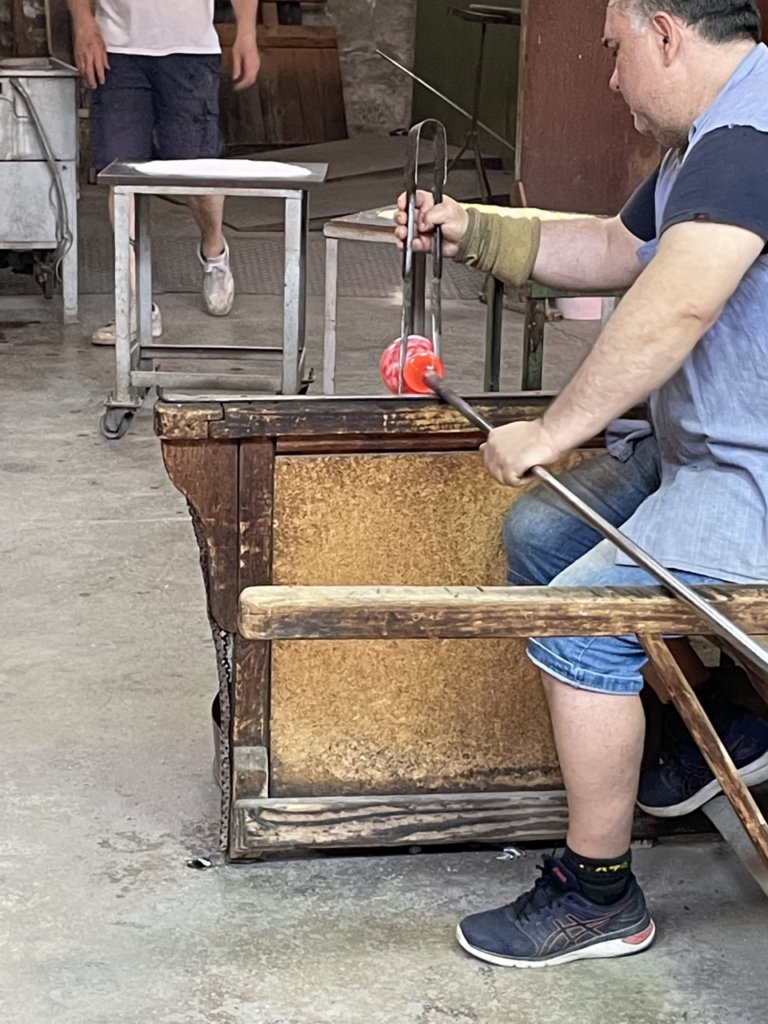 For my five senses I ended up using all of them on a constant basis, most of Italy I would smell leather, food, and cigarette smoke; for my eyes I would see most people dressed very Sunday attire, but also trendy; for hearing, I heard a lot of Italian, English, and even German conversations throughout parts of Italy; for taste, I would always start the morning with a good cappuccino or americano and a croissant; and finally for my feelings I would be surrounded by warm, but breezy weather in Italy, especially by the canals in Venice.
Getting ready to head home, while I loved almost everything about Italy except the scammers around every corner, mentally and physically I was ready to head home and sleep in my bed and drive again. I made sure to get some nice leather products for me and my family, but also some Murano glass, coffee, a coffee maker, and some paprika pringles, since they aren't produced in the US, I'm not fully certain why they can't because they taste amazing. After getting check-in online and getting a negative covid test, since it's required no matter what your status is to get back into the US, it's time to head home.