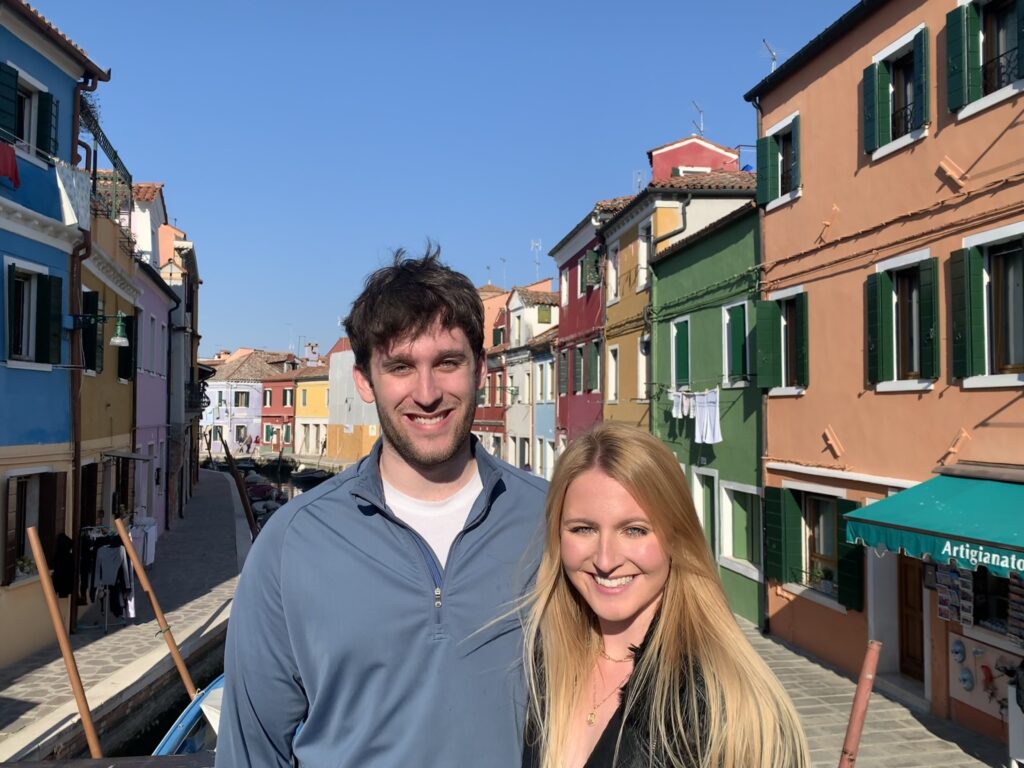 The excursions I have done during my study abroad experience so far have certainly been a highlight. It has been such a blast to be in Barcelona during the weekdays and then on some weekends be in an entirely different culture all for such a cheap price! Ryanair has been essential for this, providing cheap budget flights all around Europe.
The first excursion I took was during my fourth weekend abroad when I went to Budapest, Hungary. To be honest, Budapest was not necessarily big on my travel list to check off while in Europe. I chose to go to Budapest last minute because one of my friends was going and flights were decently priced. One of the other guys I had met during my orientation events was also interested and we decided to all book an airbnb together. It was such an amazing trip and an incredible introduction to Central/Eastern Europe. We went at the beginning of February and stayed in the Jewish District which was located in the "Pest" side of Budapest. During the day we saw the Castle District of Budapest and ate incredible Stews of veal and potatoes. At night we went to the unique ruin bars which were once old abandoned factories and buildings. After the bars we headed to the nightclubs which are famous across all of Europe. They were massive in size and stayed open till 6am seven days a week. Budapest shocked me in terms of its beauty and culture.
Another amazing trip I went on was to Lisbon Portugal with one of the guys I went to Budapest with. We picked Lisbon because of rave reviews we had heard of from other people. While there we toured the old districts, did a day trip to the nearby medieval town of Sintra, and ate incredible seafood. Portugal was gorgeous with rolling hills juxtaposed to white sandy beaches on the coast. It is definitely a destination I have plans to get back to!
The next excursion I did outside of Spain was to Venice, Italy with my girlfriend who was visiting me in Barcelona. We picked Venice for a lot of reasons but the main one obviously being the canals and the unique way daily life is conducted. During the day we would eat pizza and venetian tapas and at night take in the stunning canals with their peaceful gondolas passing by. It was an amazing introduction to Italy full of surprises and incredible sight seeing. However, I would say that Venice does not need any more time than three or four days! After a while in the city all the streets start to look the same and Venice does not come at a cheap price either.
Here in Barcelona our spring break occurs in the middle of April. I am going to Italy again with a group of six people I had met in my student hotel. We picked Italy because it is such an incredible place that has a seemingly endless amount of sites to see. We are first flying to Milan and spending a day there. We also planned a day trip to Lake Como which I am very excited for as it seems stunning from the pictures I have seen. We then spend three days in Florence with a tour of Tuscany and then finish out the rest of the trip in Rome.
These excursions have expanded my view of the world and have introduced me to incredible cultures, people, and experiences. Another positive that has also come out of these different trips has been that my appreciation for Barcelona has grown as well. I find myself near the end of these weekend trips excited to head back to Barcelona and all the city has to offer. I believe that having a home base is crucial when you are traveling frequently as there is no better feeling than coming back to sleep in your own bed.