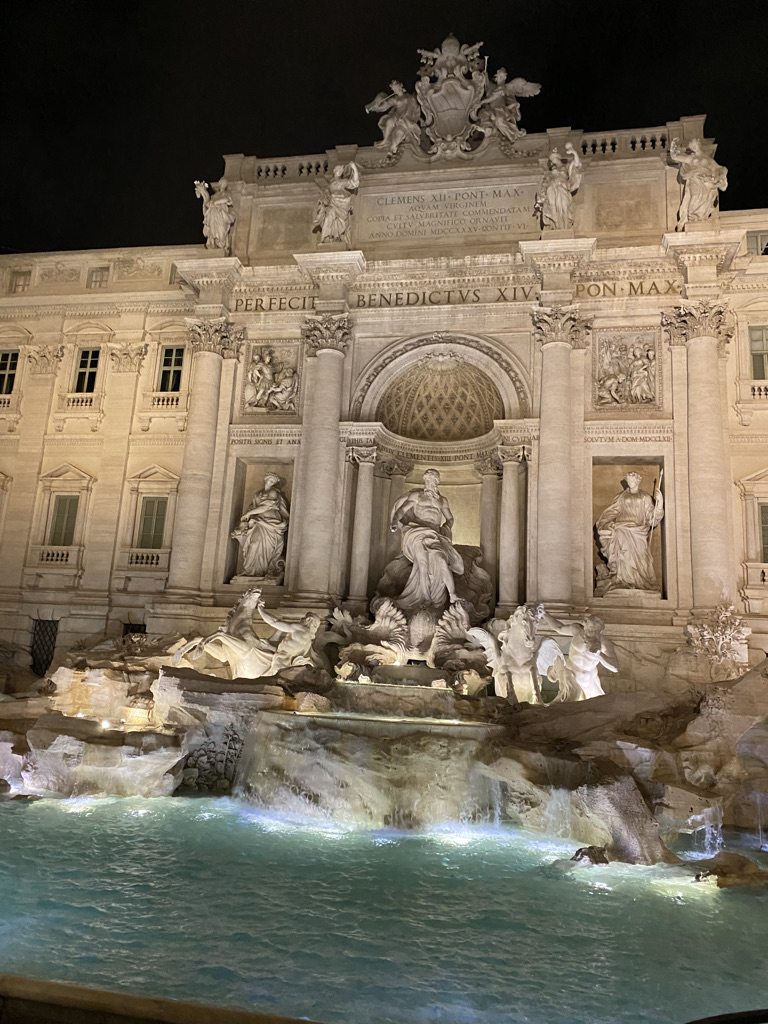 I am writing this post from my bed back home. It is so hard to believe that my time in Rome has come to an end. I feel like my 10 weeks in Rome went by so quickly. While I am glad to be home and getting to see my friends and family again, I do miss Rome and the friends I made there. I know my family is so tired of hearing me talk about Italy. It is weird how somewhere completely different from your home can start to feel like your new home after such a short amount of time.
Studying abroad has made me appreciate the little things back home. For example, when I arrived in Atlanta after my flight home from Rome, just seeing American brands and hearing people speak English was so refreshing.
When I decided to study abroad, I hoped that I would become a more independent person as I have never lived more than 2 hours away from my family or not have someone that I know living in the same city as me before. With graduation coming up later in the Spring, I was nervous about having to get a job and live in a new unfamiliar city. However, after living in a foreign country for 2 and a half months, I definitely gained the independence and confidence that I could do just that after graduation.
My advice to future students is to enjoy every minute. While it may seem like you have all the time in the world, it goes by in the blink of an eye. I know that I thought I would have so much time and that I could see all of Italy and travel around Europe, but getting over there I realized that I could not do everything. I was able to travel around Italy and see what I wanted to, however, I decided that I wanted to explore Rome. Even though I was there for 10 weeks, I still did not see all of Rome. I wish that I had done more research and known exactly what I wanted to do, where I wanted to eat, and what I wanted to see. Another piece of advice is to pack lightly. I know that I was told this multiple times but I was like I am going to be there for 10 weeks I need a lot of clothes. While I did wear most of my clothes, I did not wear all of my shoes (I mostly just wore sneakers). Shoes definitely weigh down a suitcase, so I would be mindful of space to bring home souvenirs.
I will forever love Rome! I am so glad that I decided to go abroad. This is something I have wanted to do since high school and it was definitely worth the wait. I would recommend it to anyone. I was definitely worried and nervous right before I left for Rome, but the experience was so worth it!