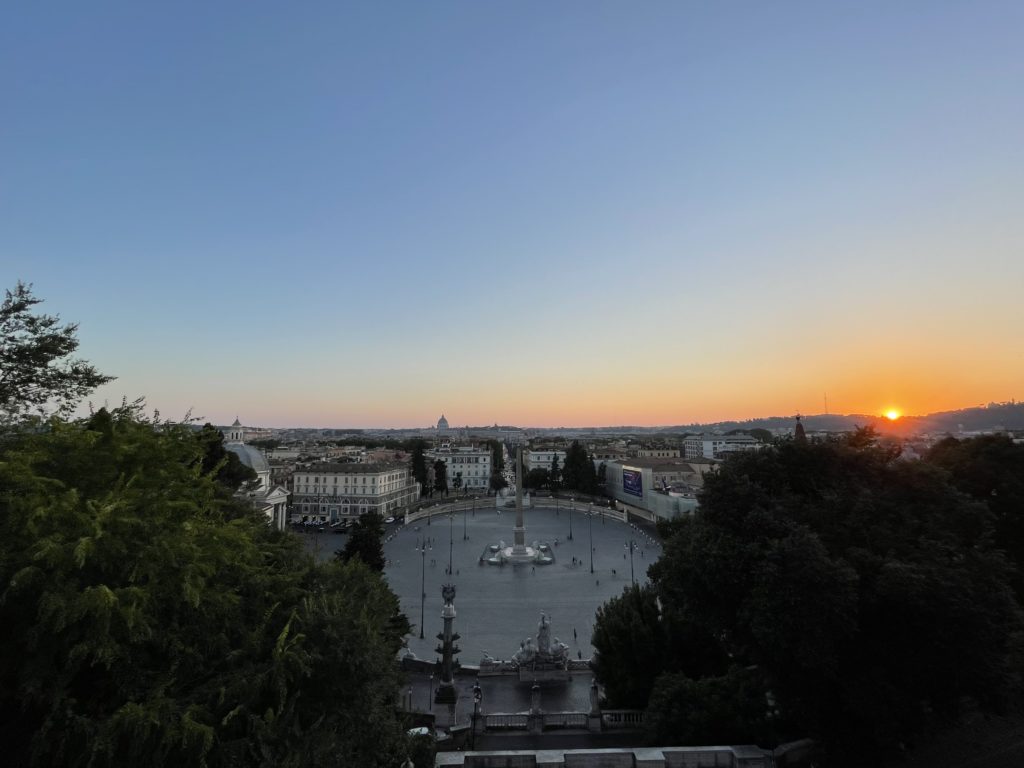 A week after my return to the states, I feel well adjusted to home. When I first got off the plane in Atlanta and saw a sign in English I was taken aback. This was slightly humorous but quite comforting. Though I was sad to leave, I was glad to be back with my friends and family. After getting about five hours of sleep over the previous 48 hours, I slept for 13 hours during my first night back. There were some odd adjustments, such as driving a car for the first time in many weeks, but for the most part coming back home felt natural.
I'm grateful for the lessons learned during my time in Rome. One of these is an idea adapted from the Italians. They say Americans "live to work" while Italians "work to live." This phrase reflects how each culture views work-life balance. As I move forward into a time-demanding profession, I hope to keep in mind this nugget of Italian wisdom.
Another thing I'm very thankful for is the relationships developed during my time abroad, both with local Italians and other Americans from around the US. I was presented new perspectives and challenged by other ways of life, allowing me to grow. These are relationships I hope to maintain and revisit in the future. Looking forward, I eagerly anticipate exploring other new places and experiencing new cultures. Study abroad is simply a beginning!