July 22nd. 2021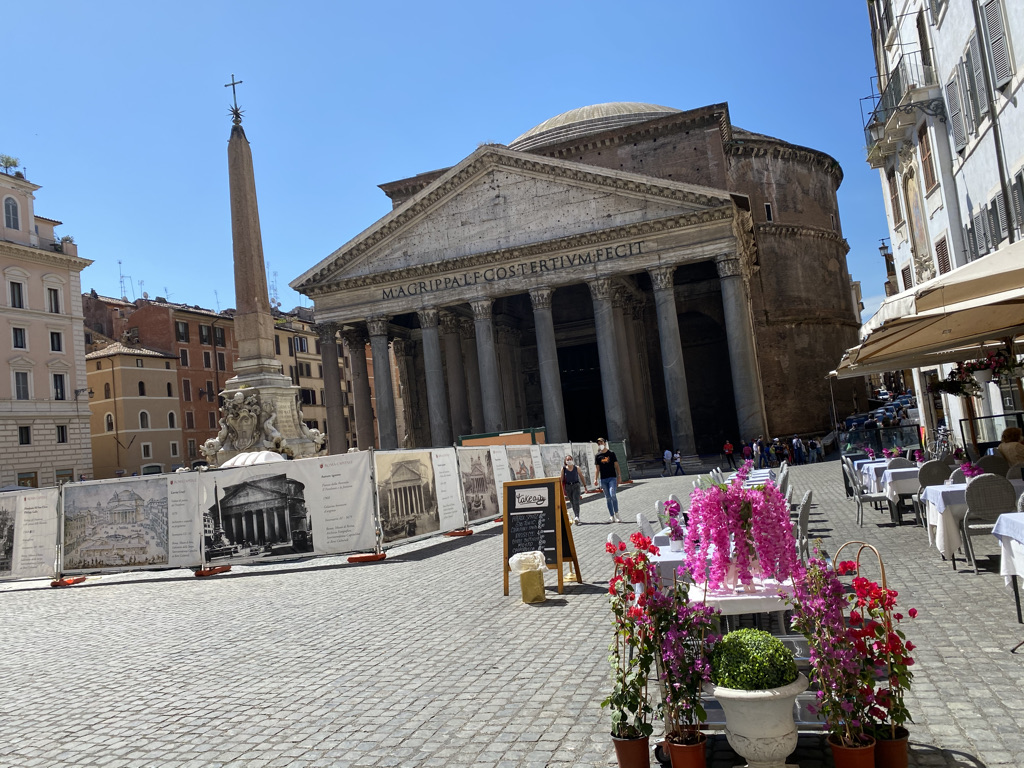 It is crazy to think that I have been here for almost 2 months. Time really has flown by. I remember getting here and wondering if I was going to make friends or how I was going to get by without speaking any Italian, and now I am traveling all over Italy with my roommates and classmates and going to the grocery store by myself and not having any problems communicating.
My favorite thing so far has been watching the Euro 2020 Football Championship. This is the soccer tournament between all of the European countries. It started in June and just finished in July. I have loved seeing how passionate every person is for their country and how big of a deal it is to the Italians. The best thing about it though was that Italy won! Being in Rome for the championship match was so fun as everyone was so excited to have won! I went to watch the match with all of the locals and got to celebrate with them in the big square in the City Center. This was such a fun and special experience.
While I have been able to explore Rome and Italy, I have also been in classes. I am taking an Italian Food and Culture class currently, and I previously took a Live Festival and Music Management class at the American University of Rome. Both of my classes have been very interesting as we had onsite classes where we went on tours to various locations around Rome. My classes are taught in English and are half Americans studying abroad and half AUR students from around Europe.
With Coronavirus, I was nervous that I would not get travel. While travel has been harder outside of Italy, I have taken advantage of getting to travel within Italy. Over the 2 months that I have been here, I have been able to travel to Florence, Pisa, Venice, Milan, Siena, Umbria, Bracciano, Naples, Capri, Sorrento, Pompeii, and Positano. While I would have loved to have been able to travel around Europe, this has given me the opportunity to really experience Italy and all that it has to offer. Italy is known not only for its beaches in the South but also its wine and vineyards in the North with the Tuscany region. I have been able to ride a gondola in Venice, see The David in Florence, swim in the Mediterranean on the Amalfi Coast, go to wine tastings in Tuscany, and see the ruins of Pompeii.
Along with being beautiful, Italy is also known for its food. Personally, I am a very picky eater, but I told myself that while I am in Italy, I am going to branch out and try new foods. Once I got to Italy, I was shocked to see exactly what foods they had. I know when I thought of Italian food the things I think about are pizza, spaghetti, alfredo, and garlic bread. Not only are the foods different, but a lot of the Italian foods I eat at home are also actually Italian American meaning that foods like spaghetti with ragu or bolognese sauce (tomato meat sauce) or garlic bread do not exist here. The spaghetti (dry pasta) here is usually served with a white sauce or seafood, while the tomato sauce is served on fresh pasta such as fettuccini. I also did not know that Florence and the Tuscan region are known for their steaks. This was a happy surprise as steaks are my favorite food. One thing that I have come to love is gelato. This is Italian ice cream. With the temperatures feeling like Alabama being 90 degrees and humid, I have consumed my fair share of gelato. I have also probably eaten my body weight in pizza. I have tried the pizza in almost every city I have gone to as the pizza is different in Italy ranging from the Neapolitan pizza which is similar to American pizza with the thick crust, to Roman pizza which is thin crust. I have also enjoyed looking at the menus all over Italy as each region serves its regional food.
I can't believe that my time here is coming to an end. I have loved getting to learn, experience, and eat my way through Italy. There is so much culture and history here that I am seeing something new every day. Even though I have been here for 9 weeks, there is still so much that I have not been able to see. I am sad to leave, but I am also excited to come home and see my friends and family. I remember first arriving in Rome and being so nervous about the new area, but Rome has quickly become a second home to me. This has definitely been the experience of a lifetime.