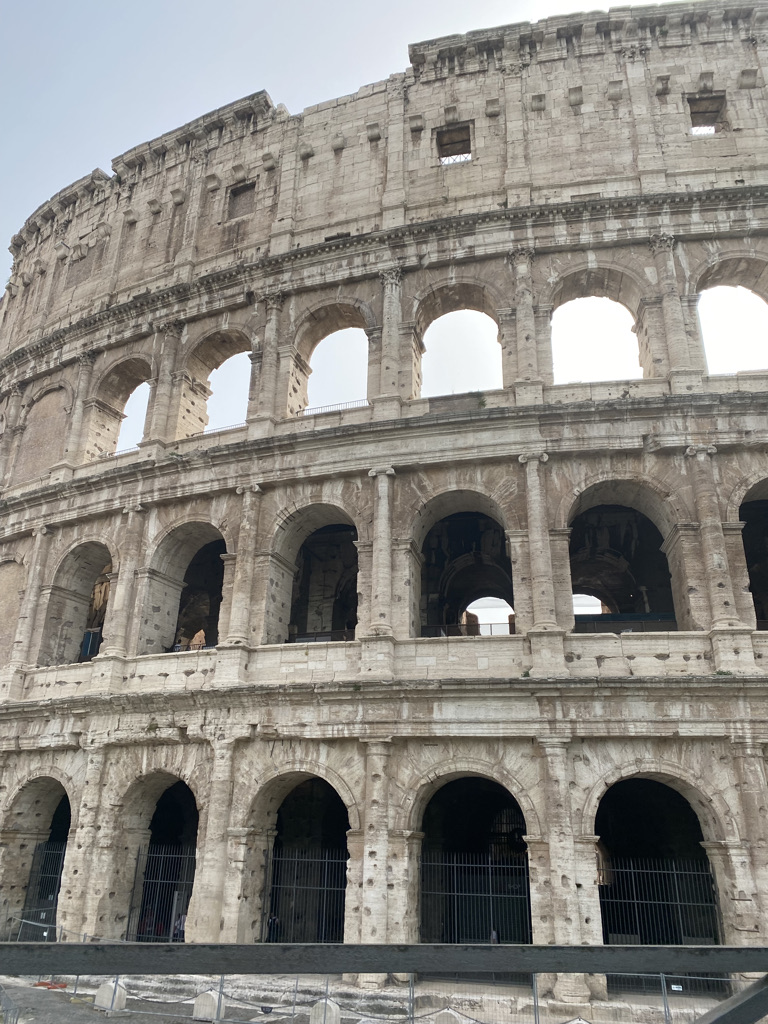 My Pre-Departure Excitement and Nerves
May 24th, 2021
I have known that I wanted to study abroad since I was in high school. I was supposed to study abroad last Summer 2020 in London. Like everyone, my 2020 did not go according to plan, and unfortunately, my program was canceled. This did not stop me from wanting to study abroad, so I tried to go Spring semester 2021 which got canceled as well. In a final attempt, I applied for a program in London for Summer 2021 which also got canceled. At this point, I was sure I was not going to get to study abroad. This is when the affiliate program that I am studying abroad with, API, contacted me and told me that they still had other programs going abroad this summer in other locations. After looking into the other locations I decided why not go to Rome, I mean I love Italian food, Italy is beautiful, I am interested in the history of Rome, and they offered classes that interested me. All of this led me to choose Rome as my home for the Summer.
The more I looked into Rome and Italy, the more excited I was to go, however, I really had doubts that I would get to go with my previous 3 programs getting canceled. The closer May 23rd (my departure date) got, the more excited I got as it finally sunk in that I was getting to live out my Lizzie McGuire dream of studying abroad in Rome. Once I got to find out my apartment address and my roommates, meet with the other program participants on Zoom, and listen to all of the trips we were going to get to take, the excitement sunk in and it started to feel real. Around this time, I began to develop nerves in addition to the excitement. I had been so set on London that it finally started sinking in that I do not speak any Italian. How was I going to get around? How was I going to talk to people? How was I going to make friends in my classes? I live 2 hours from Tuscaloosa, what am I going to do without seeing my friends and family for 10 weeks? Ultimately, I was feeling a range of emotions that changed constantly the closer I got to leaving home for Rome, but I know this is something I have wanted to do for years.
To prepare for my experience, I did a lot of research into Rome by reading anything from travel books to watching Youtube videos. Summers in Italy are very similar to summers in Alabama, hot and humid. Unlike in Alabama, Italians tend to dress up more often. To pack, I went to stores like H&M and Zara that had clothes closer to what is worn every day in Rome as I could not just wear my shorts and T-shirts. I made sure to pack a pair of leather sneakers that were both cute and comfy to wear as I would be walking every day on the Roman cobblestone streets. I also made sure to pack some Euros as Italy does not always accept credit cards as well as copies of my credit card, passport, Covid vaccination card, and my insurance card. Even with all of my research, I still managed to freak out that I was forgetting something while also managing to overpack with a 56-pound suitcase.
Ultimately while I am a little nervous, I can't wait to study abroad. I grew up in a smaller town in Alabama, but once I graduate I hope to move to a bigger city. Rome will give me the experience of living in a big city and a new sense of independence. I can't wait to travel around Italy, eat my way through Italy, and see the Italian culture first hand.