I arrived in San Juan, Costa Rica, around 2:30 on January 17th. Only after waiting in the customs line for 45 minutes did I realize that the american man standing behind me, who had been on my flight, was also a UA student there for the same program. We hurried through customs, and rendezvoused with the rest of the group, who had been waiting in the baggage claim. We left together, and walked across a crowded street to a shaded parking garage, where a large, white Toyota van awaited us. The bustle of colors and people outside of the airport told me immediately that I was in a different place.
The drive to the Soltis Center was about three hours. After a first leg of dense city traffic, the rest of the drive was a scenic display of agriculture, small towns, and smiling faces. We stopped for a brief lunch at a buffet. We sat in the open dining room and ate what would become quite common for us: rice and beans, fried fish, chicken, and some fruit juice. We then continued on the windy uphill road. We were climbing in elevation for the first half of the drive, then as the mountains leveled out, the light fog that had been developing for several miles began to thicken, until it blocked out everything beyond five feet out the window. The driver seemed to be accustomed to this, as he did not slow down, or flinch when other cars came hurtling out of the haze in the opposite direction. The road wasn't like this for long, however, and just as suddenly as it had materialized, the fog began to dissipate. The popping in my ears told me that we were losing elevation, and the scenes out the window backed it up. The sun had come back out, and we were rolling past farms and villages that sprawled out over the green hills.
It felt like no time at all had passed before the sun had set, and we were pulling up the brick driveway that led to the large gates labeled "Soltis Center"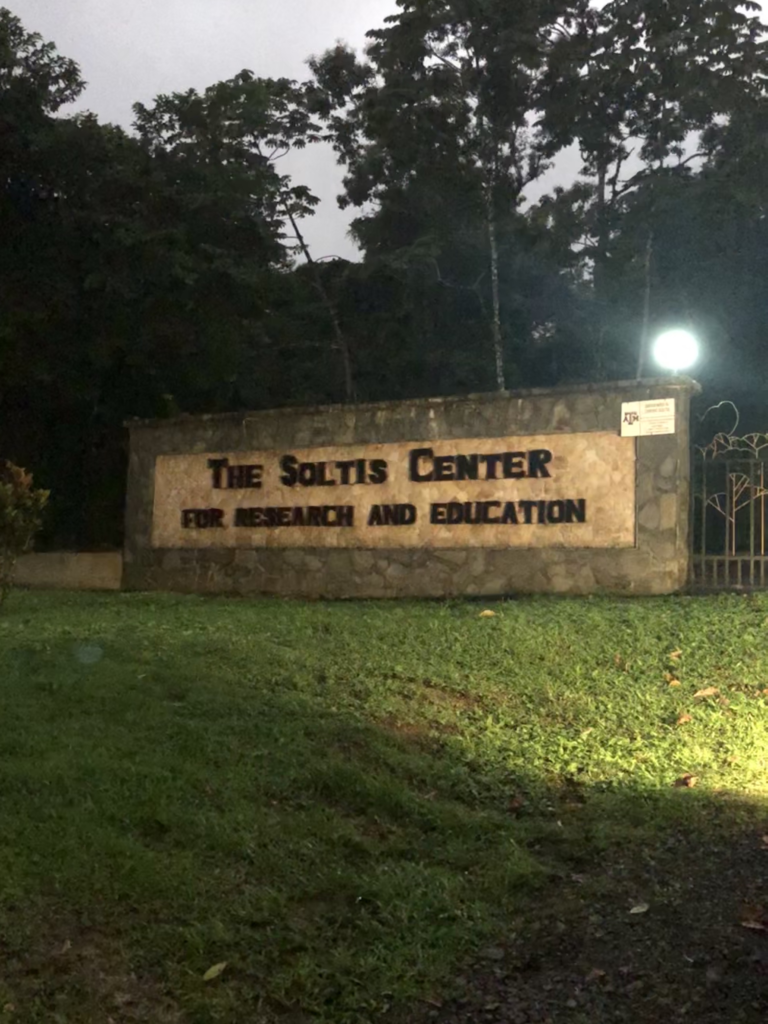 I had no idea how the next seven weeks would go. All I knew was that I had been given a chance to explore a new corner of the world, and I was not going to squander it.