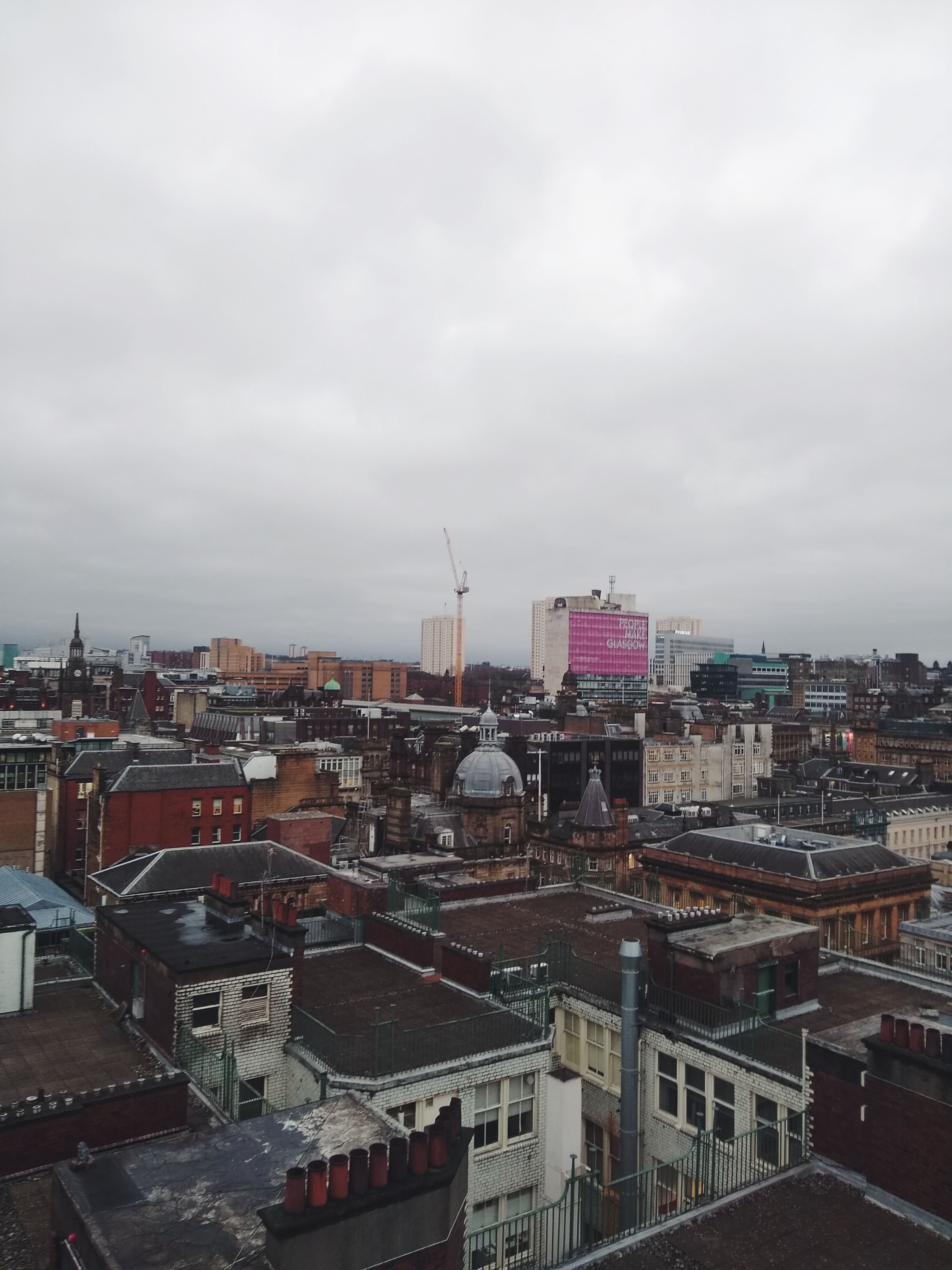 So we've all heard by now how corona virus has affected all of the students on study abroad. The chaos a week before myself and two friends were supposed to be off to Spain and Portugal for our spring holidays, which lasts a month over here! As our numbers dwindled, due to all of our friends being recalled by their home universities, my roommate and I found ourselves alone on St. Patrick's Day which is usually my favourite holiday. With social distancing slowly creeping into life in Glasgow, we took one last turn about the city and finally tried Glasgow's famous deep fried Mars bars. Now she is back in Australia and I am camped out with some extended family in Ireland after taking the ferry over before the lockdowns hit. My time in Glasgow was cut short by about two months but I had a fantastic time while I was there. I've assembled some photos to show some highlights and fun things about Glasgow! The photo above was taken from the top of the Lighthouse, built by Glasgow's famous artist Charles Rennie Mackintosh, and shows Glasgow's catchphrase "People Make Glasgow" in the background.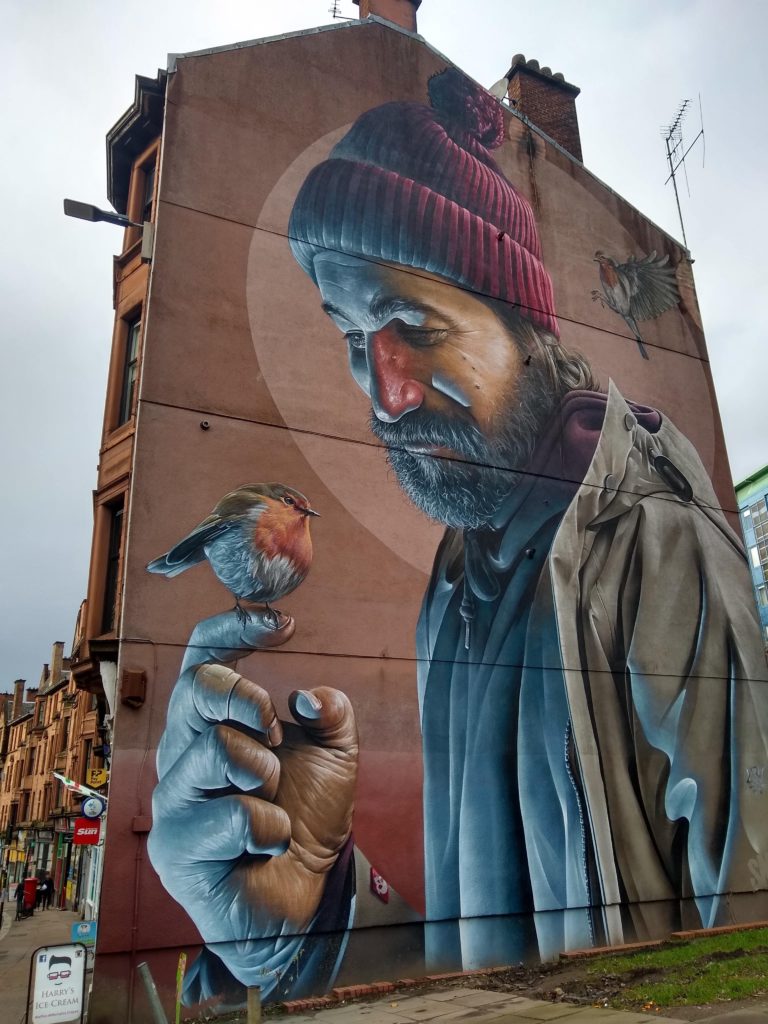 Glasgow has a very comprehensive mural trail that runs throughout the city but this is by far my favourite! I had climbed to the top of the hill at the Glasgow Necropolis and saw it through the streets as I looked out over the city. So, I headed back down in that general direction and explored the streets until I found it.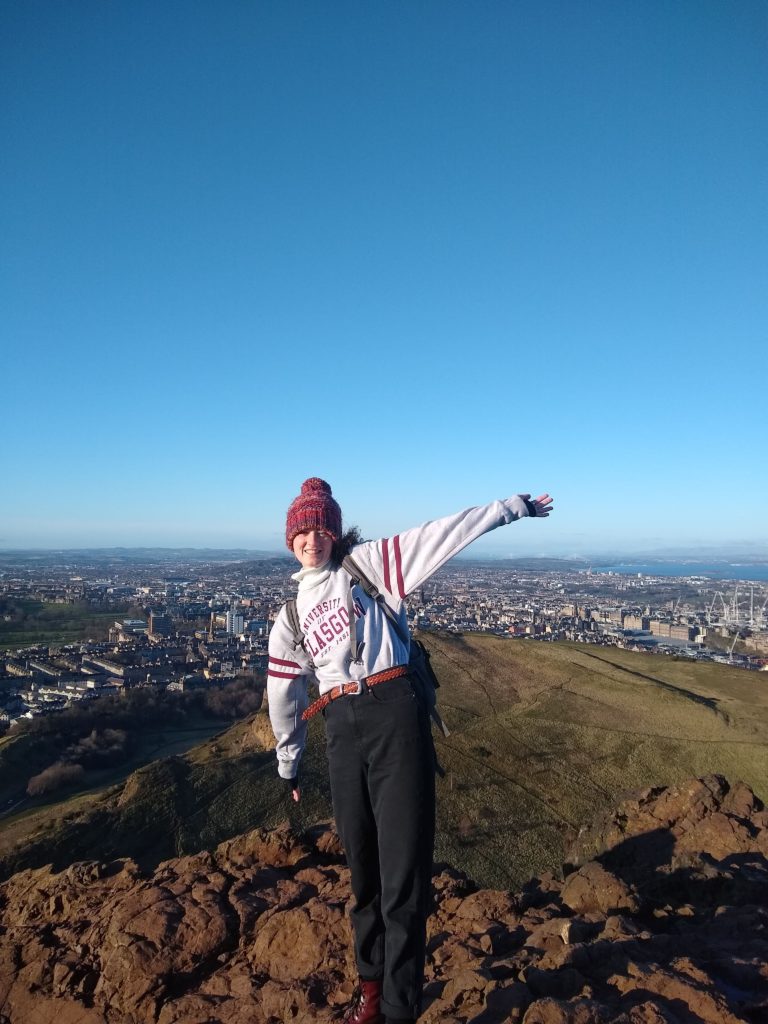 Edinburgh is a really fun and easy day trip to take from Glasgow via bus or train! You can geek out over the Harry Potter sites (I definitely did) as well as climb to the top of Arthur's Seat for a fantastic view of the city and ocean beyond!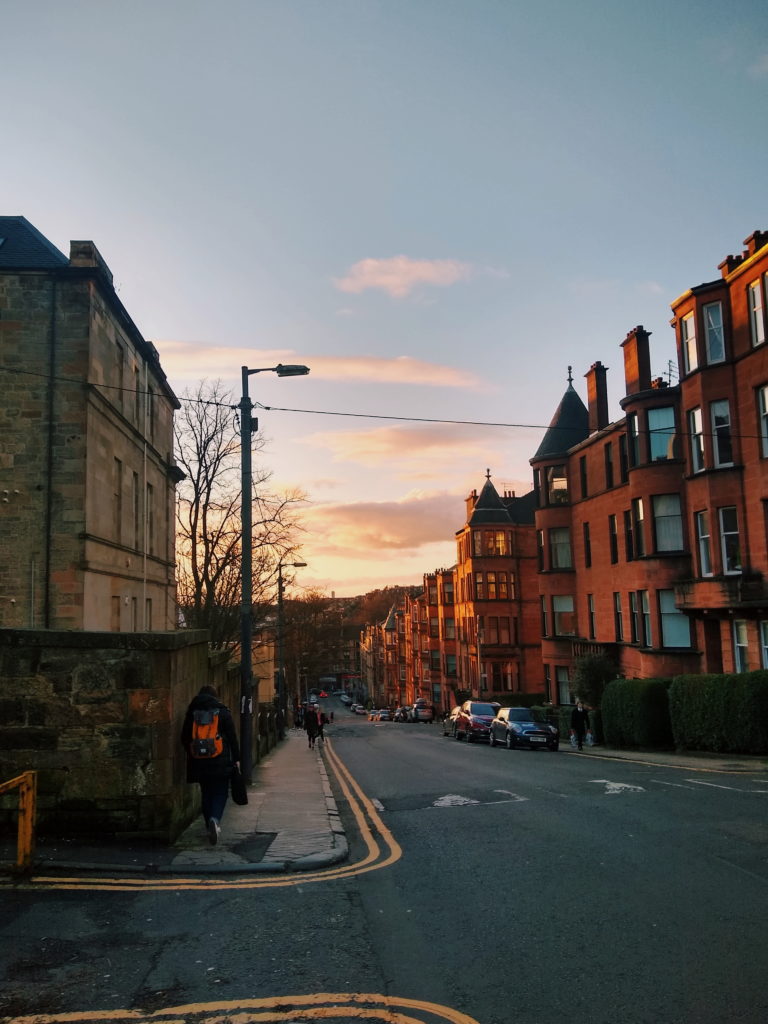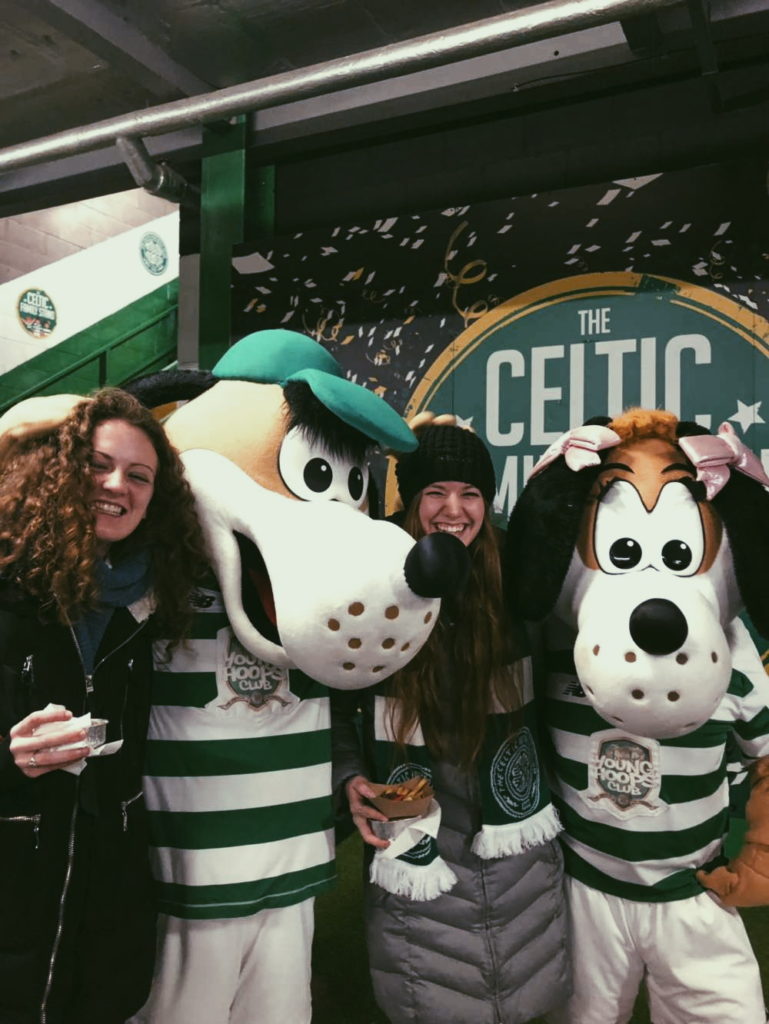 You can catch a match at the Celtic Football Club! My friends and I went and saw the Celtics take on the Hearts, an Edinburgh team. There is a sort of rivalry in everything between Glasgow and Edinburgh so this was a fun game! And yes, we took a picture with the mascots.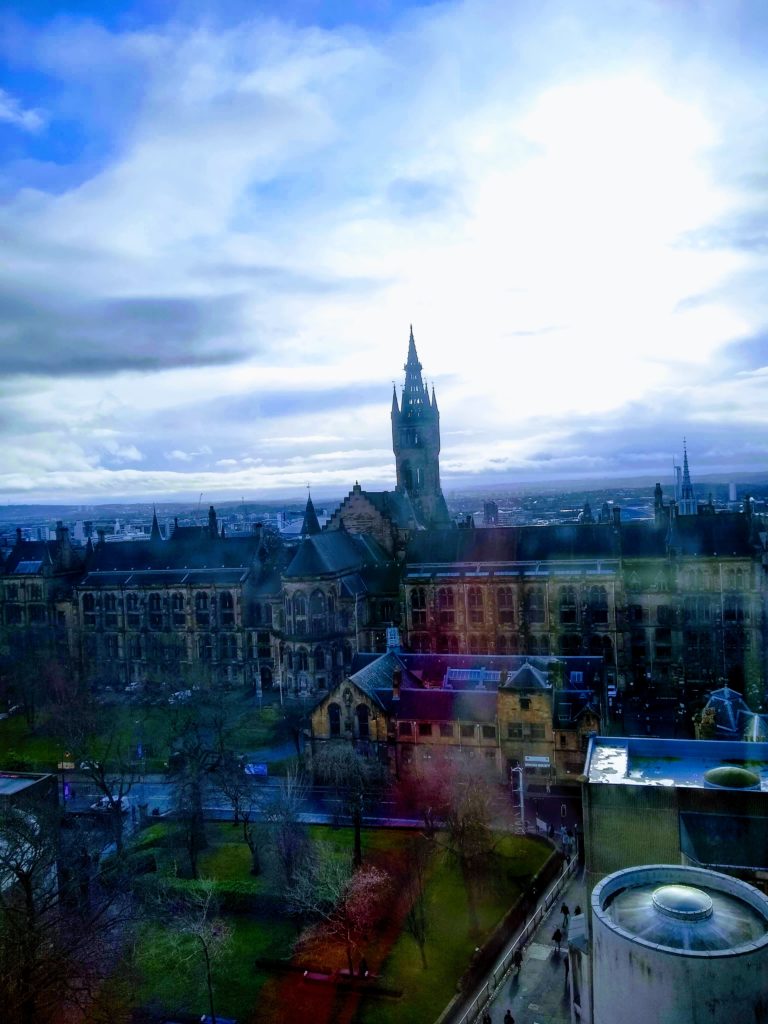 Pro tip: you may think that there will be plenty of space at the library given that there are 13 floors! But, it fills up insanely quickly. Get there early in the day unless you want to spend 30 minutes trying to find a seat. If it seems busy, start looking at the top. The upper floors can be less crowded as people get tired of walking up the stairs.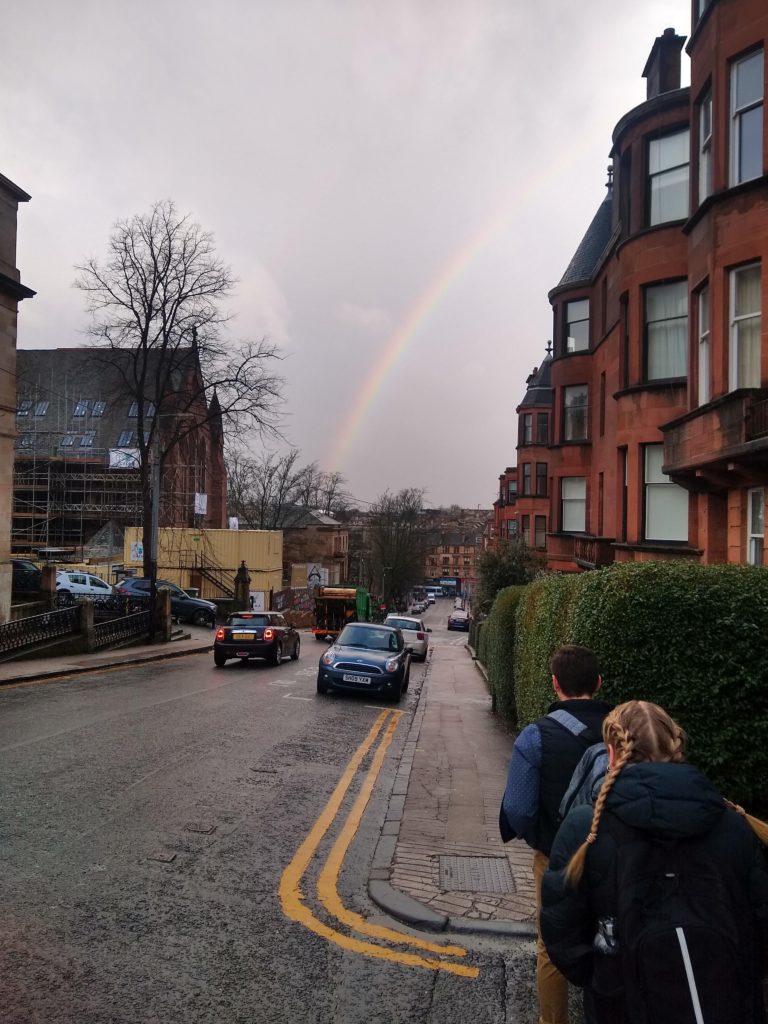 rainbow
With friends on the way to the subway station which is called the Clockwork Orange…because the trains are orange and it runs in a circle. Super easy to navigate but very small for any other tall folks!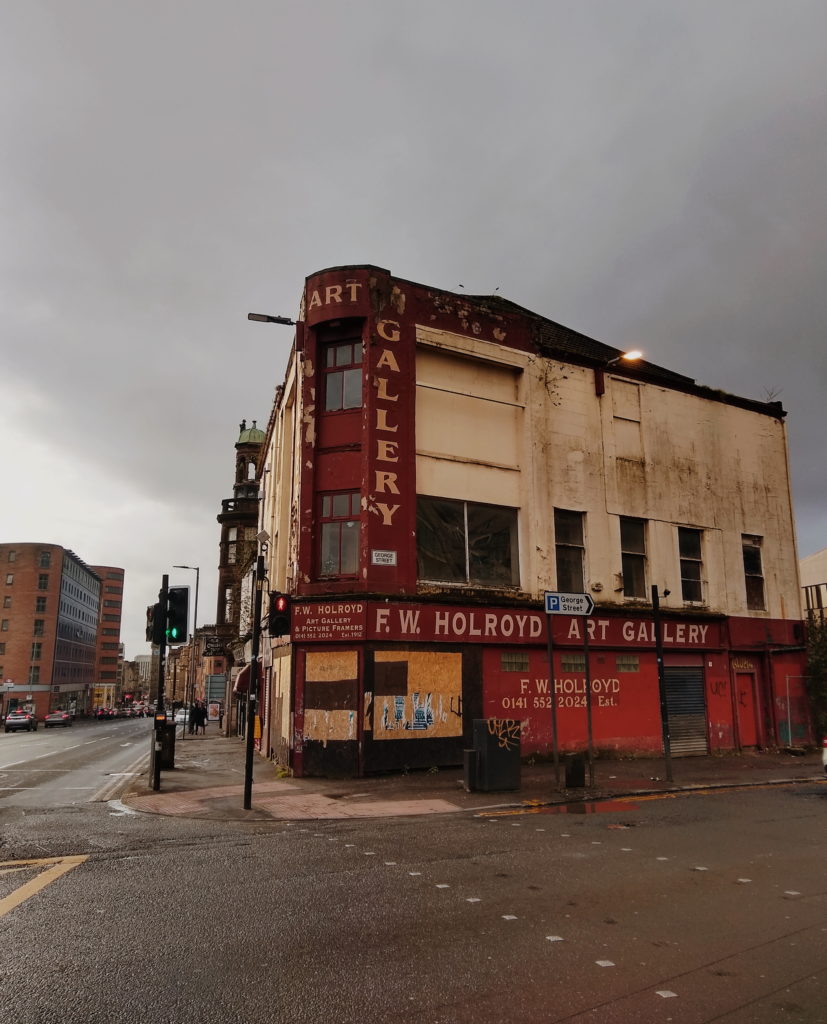 But anyways, this has been an assortment of pictures and thoughts. But Glasgow is such an amazing and eclectic city and I can't wait to go back.