My journey to deciding to intern abroad was fairly simple. Currently, I am a junior studying marketing in the Accelerated Master's Program. I am thankful I am attending Alabama with a full-tuition scholarship. Additionally, I am ahead in my program coursework because of my AP exams and dual enrollment in high school. Therefore, with this scholarship funding and flexible time in my program, I began to explore opportunities abroad. Having two previous summer internship experiences, I understand how there is much that cannot be learned in the classroom but only from the day-in-and-out of a job. I am continually seeking real-world, hands-on experience so I can expose myself to as many fields in marketing as possible before I graduate. Therefore, completing an internship abroad for credit, rather than studying abroad, piqued my interest. From there, I started to look into programs offered in countries with English as the primary language. Between London and Sydney, I thought when else would I ever get the chance to go to Australia! In conclusion, that is my journey and reasons for doing an internship abroad. With my passion for life experiences and financial opportunity, I could not say no!
I am thrilled to be working as a social media marketing intern in Sydney, Australia at Novotel Sydney Manly Pacific for 3 months! I know this experience abroad will be an extreme learning and growth opportunity for me personally and professionally. I am looking forward to gaining experience in the tourism industry and branching out into event marketing! My daily commute is long (bus, train and a ferry!) but also beautiful! I have only been away for a week and I am already taking for granted sailing by the Sydney Opera House every day.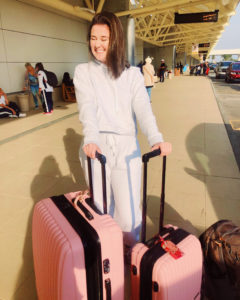 I hope this experience will help build my confidence. I came to Sydney not knowing anyone or having any expectations to whom I may meet. I know this will put me outside of my comfort zone to grow overall. Many people from my hometown were surprised and proud of me for going so far from home with no one I know or any comforts! I flew here with very limited baggage and am used to moving into a new place with a carload of items. It is important to put yourself out there to develop relationships with others to experience this journey alongside. I am excited to see what friendships and life experiences I will leave with!
I am also excited to grow my professional network and create new international connections. In the business world, connections are essential to broadening your horizons to find success. With this international marketing experience, I am excited to see where these connections could take me in my future! I am unsure where I want my career to take and am open to new opportunities anywhere in the world (for the most part). I hope this internship will further help me identify the career path I want to build post-college.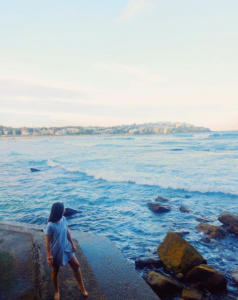 Overall, I am excited for this experience and have many hopes and goals. I know this journey abroad will bring a lot of ups and downs. I know the beginning will be a period of transition, but I am feeling excited and hopeful! I am looking forward to everything this opportunity will bring my way!