"if adventures will not befall a young lady in her own village, she must seek them abroad" Jane Austen, Northanger Abbey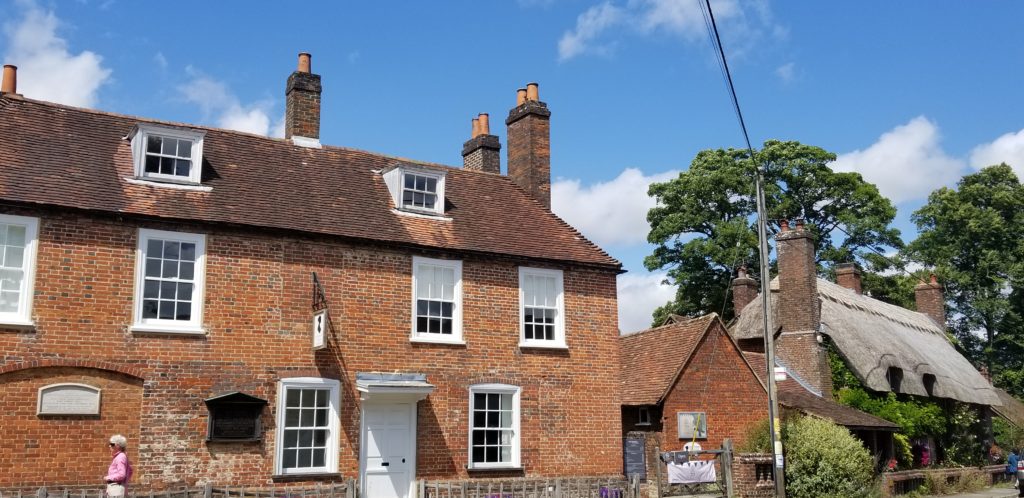 Out of all the trips I've done while in England, the Jane Austen House Museum may be my favorite stop. I got to walk around the house she resided in while living in Chawton before getting sick. The house was restored back to her time there with her sister, mother, and a close family friend.
During her time majority of the village was owned by her brother. Another great thing here is that several of the buildings can be dated back to the late 1700s and early 1800s. There is a bit of history everywhere.
A few generations after Jane, the house was split up into a few cottages for rent and was not returned to the original layout until the 1940s when it was turned into a museum.
With Jane Austen being one of my favorite authors, it was great to be able to visit a place where she did a lot of her writing. Walking through the house you can experience the aging, creaking floorboards, low doorways, and the original china dining set that Jane herself picked out.
Her signature turquoise ring is on display, along with must've been other prized possessions. And there is a quilt that she worked on with her sister Cassandra for viewing. They were even able to find the small table that she would write at after breakfast. Reportedly, this is where she revised Pride and Prejudice and a couple of her other novels.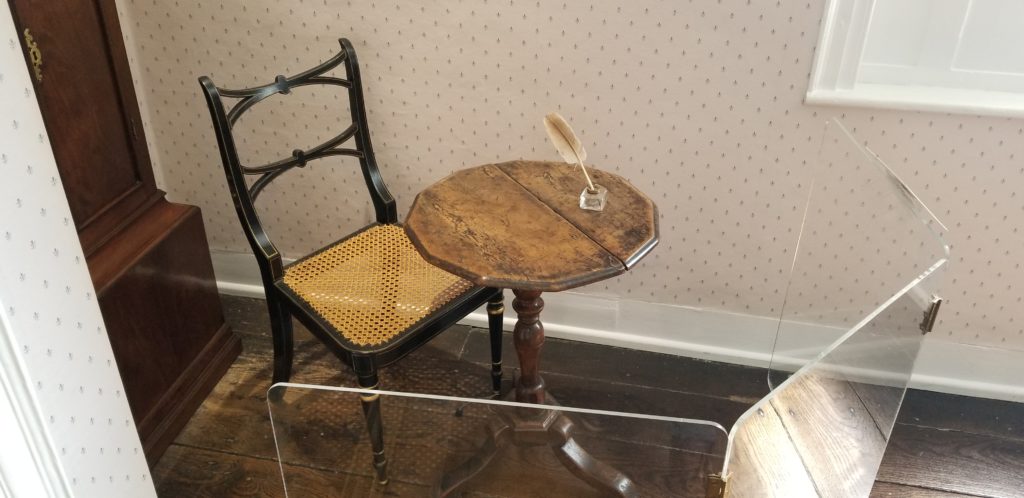 I think Jane Austen is a great writer, and it was amazing to have a chance to walk through a portion of her history.