I have been back for less than a week and I am still a little jetlagged. Only a few days until the semester starts and while I am shocked by how fast the summer flew by, I wouldn't change what I did at all. The five and a half weeks I spent in Australia was absolutely fantastic. I got to see so many incredible things.

As part of our Comparative Supreme Court class, we toured the Australian High Court. It was an impressive space to be in. The architecture was in the brutalist style and most of the structure was made of glass. Symbolically, we were told, the glass meant that the Court would be transparent to the citizens of Australia. And the Court publishes the transcripts of its hearings and video as well for public access. I was impressed by the Australia Coat of Arms which hung in every room, however, it wasn't until we were in an Uber going to the airport in Cairns after our weekend at the Great Barrier Reef that I learned the symbolism behind the kangaroo and the emu.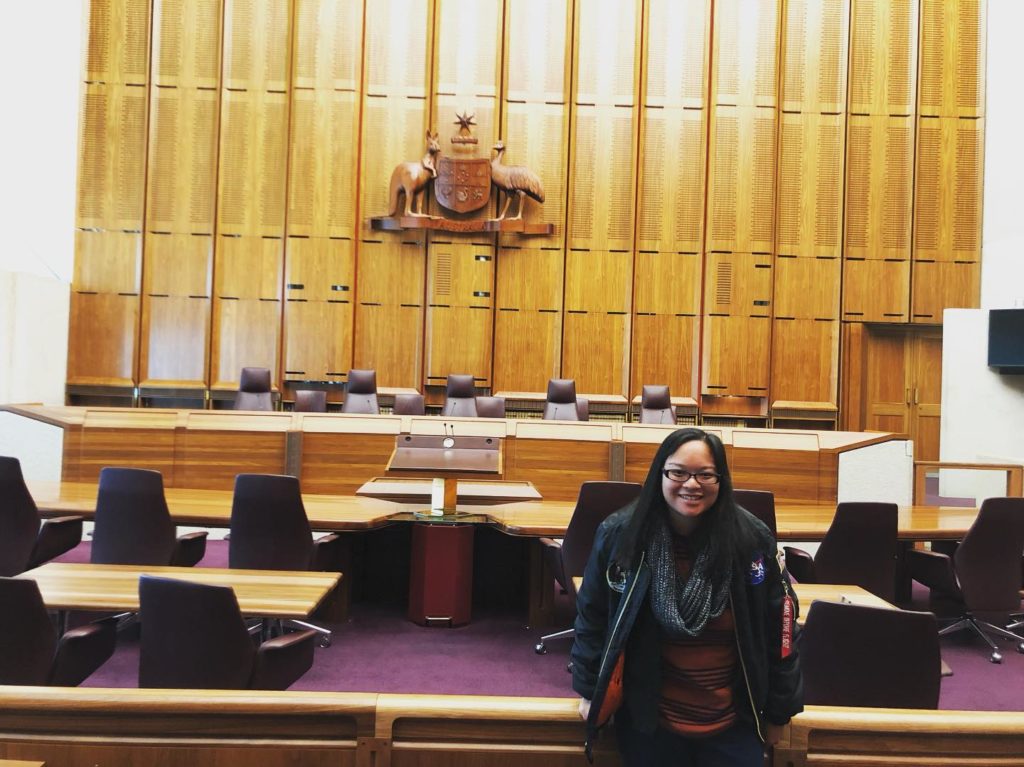 Our Uber driver shared that those animals were picked because they don't walk backwards. Australia is a forward-looking country. The people and leaders learn from the mistakes of the past, which is reflective in the consideration given to the Aboriginal people before every event, but they also look forward to making good progress.

That is something that I want to take with me going forward in my studies. I want to be able to acknowledge my mistakes but always look toward improving.