I have been taking classes in Portugal this summer. I am located in Cascais a beach town about 30 minutes outside of Lisbon. I have had a great time exploring these cities after I get out of class during the week. I have traveled to the local beach and small town with lots of shopping and delicious food in Cascais. There is a summer market that is open every evening. I love spending time here because there is live music and great souvenir options with lots of homemade jewelry, soaps, and clothes. It's a perfect way to unwind after a day in class.
I decided to stay within Portugal and travel to other cities here on the weekends. I visited the Algarve and Porto. I had amazing experiences in these two Portuguese cities. They were each so unique and brought me completely different experiences. The Algarve has beautiful beaches surrounded by large cliffs that have ocean caves. I went on a morning kayaking trip on the ocean into several of these ocean caves. The water was so calm and the temperature was perfect. It is much warmer in the Algarve than the Lisbon area. I spent the rest of my day laying on the beach with my other friends from UA and getting lunch at a restaurant that overlooked the beach. That evening we walked around the city. After this first weekend of travel, I realized that I will be leaving this trip with with many new friends and awesome experiences.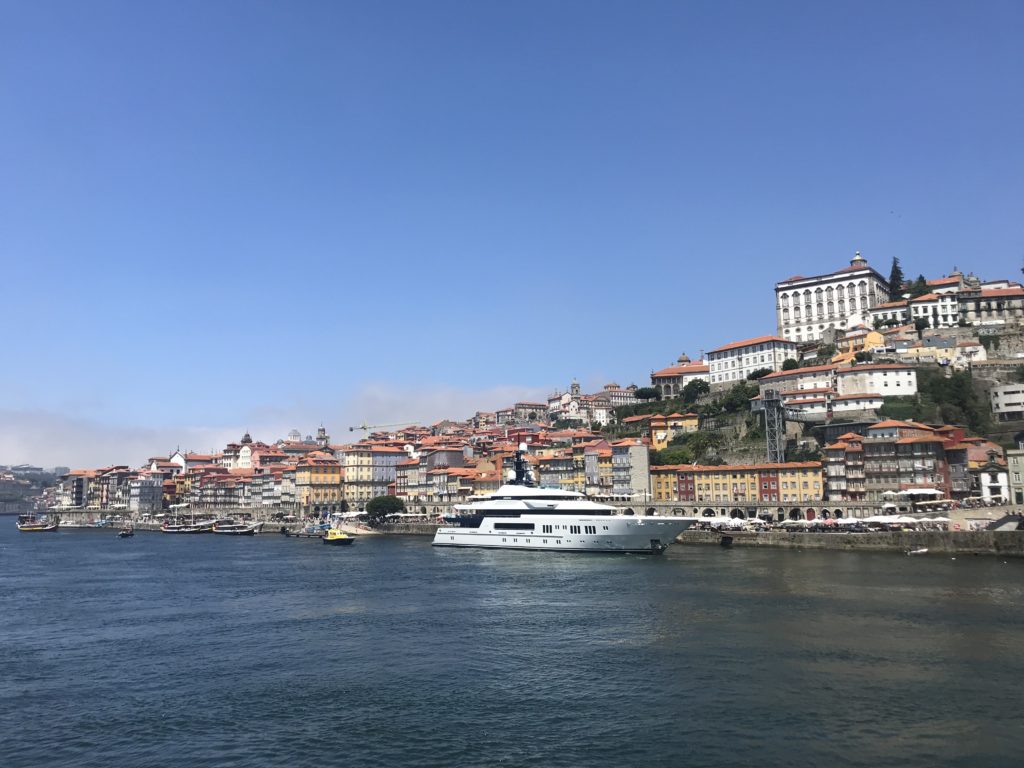 The second weekend I traveled to Porto, a city located in the hills of Portugal that is famous for their wine. This was my favorite city I have visited on my trip so far because the atmosphere here was so unique. Porto is a big city with traditional bright colored buildings and ornate churches. The people are friendly and very laid back. There were so many people sitting outside or laying in the grass with friends. My favorite part of Porto was eating lunch by the river and walking around the market with my friends. The view here was unbelievable and the weather was perfect. I have no complaints about my experience in Portugal so far, and I can honestly not wait until I can come back and visit again.