Alexa, play Africa by Toto.
After preparing for this trip since August, three days of traveling and three passport stamps later… we finally made it to Livingstone, Zambia, Africa! Before arriving to Africa, I had this vision of what it would be like in my head. My first impressions were remarkable. Already I could see for miles beyond the airport and I could not wait to explore. We were lucky to have two guides to answer all of our questions and show us the best places. Alpha and Wilfred allowed us to see that Africa is not what everyone expects it to be. I was expecting everything to be run down, dirty, people living on the streets. However, that was not what we were surrounded by. Yes, it was different than our towns here and more dirt roads than cement but it was beautiful in its own way. I remember the first picture I took was going down the road from the airport. I was just the city of Livingstone. But then I realized that my 10 pictures after that was enough, and I put my camera away to just enjoy the sites of what we passed on the way to the hotel, and tried to keep that in mind throughout the trip.
I cannot say that my favorite thing about my host location was the food. Nshima, chicken, green beans, and potatoes were the majority of every meal we had with the occasional whole fish. Yes, it was good but after the third day of eating with no napkins and only bottled water we were ready to dive into our snack bags. Beef jerky and mixed nuts were my saving grace!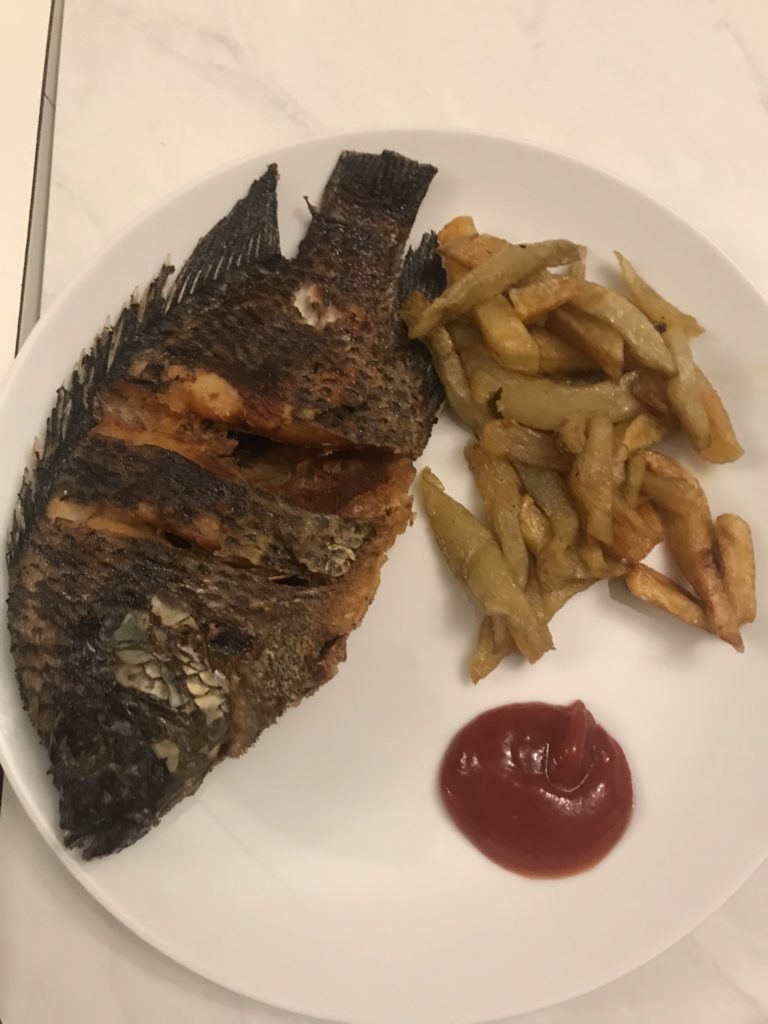 I would have to say that my favorite thing about Zambia was the people. If i could describe how I remember the people of Zambia, it would be their smiles. No matter what the conversation consisted of, these wonderful people were smiling and excited to talk to us. I appreciated the opportunity to meet all of these wonderful people during our medical clinic days. During clinic we provided assessment/triage, provider/diagnosis, and pharmacy or the opportunity to visit the reading glass clinic! Each component was meant to have a "spiritual" asset to it and we were able to share the word of God and introduce his mighty love through every action.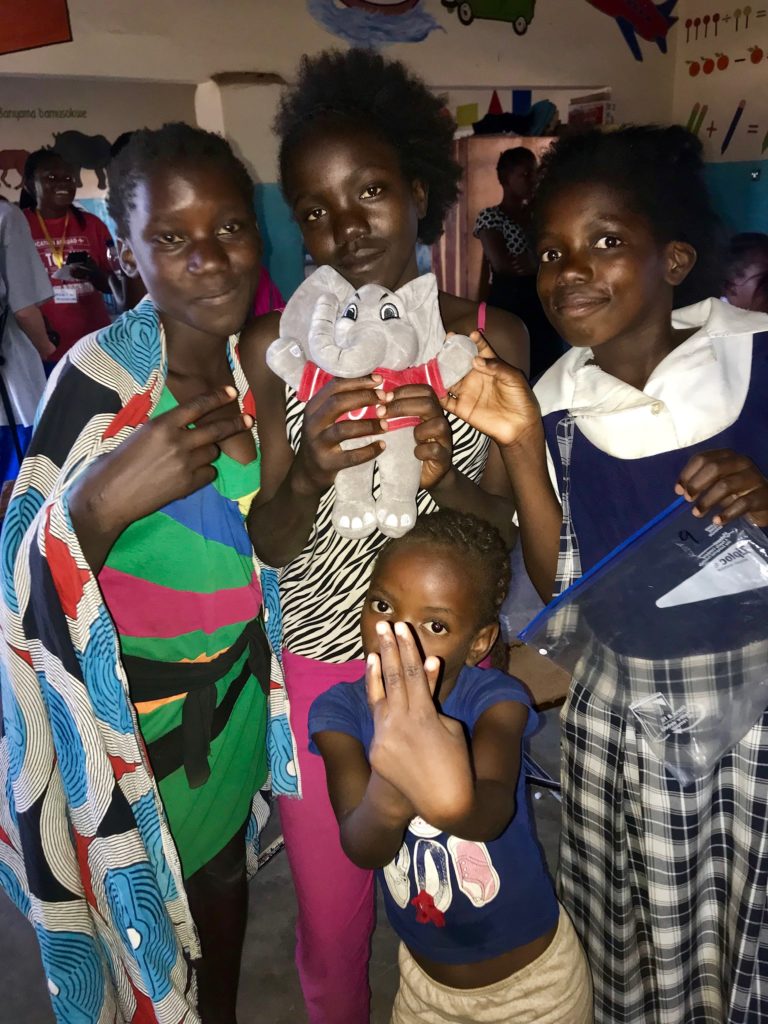 We were also able to schedule our last day in this beautiful place as an excursion day! We started the day early by walking right outside of our lodge doors and hopping on a Safari Truck! We rode through town on these trucks, with the natives staring at us on our way to where we could find the animals! We saw so many animals but of the popular ones, we only saw monkeys, elephants, crocodiles, hippos, and wildebeests! It was absolutely amazing! Oh, and do not let me forget about the walking safari we took to see white rhinos that were literally eight meters away from us! After the safari, we went to Victoria Falls! Breathtaking. The only word I can think of to describe the sight. It was the largest waterfall I have ever seen and the trails itself to see it were amazing and dangerous and it was so fulfilling! We did not want to leave and could have sat there all day in awe of this beautiful reminder from God. The sunset dinner cruise was next. We knew there was no way for something to follow up Victoria Falls, but this was a close second. It was the most beautiful sunset I have ever seen. I has burned a image into my head and I long to see something that beautiful again! Overall, our last day was a great wrap up with the girls from the trip before we had another 48 hours of travel ahead of us to get home.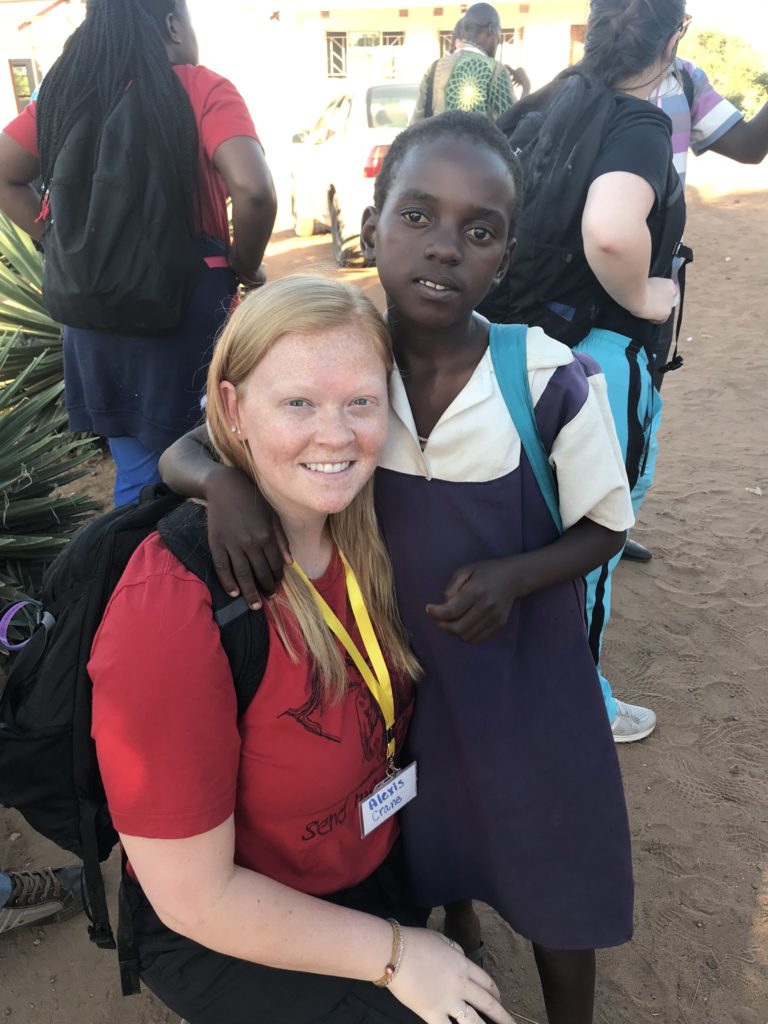 Preparing to go home was heartbreaking. We all wanted to stay longer, do more, help more people but we knew it just was not possible. It just created a longing in our hearts to do more and know that we can create the possibility for us to go back in the future.