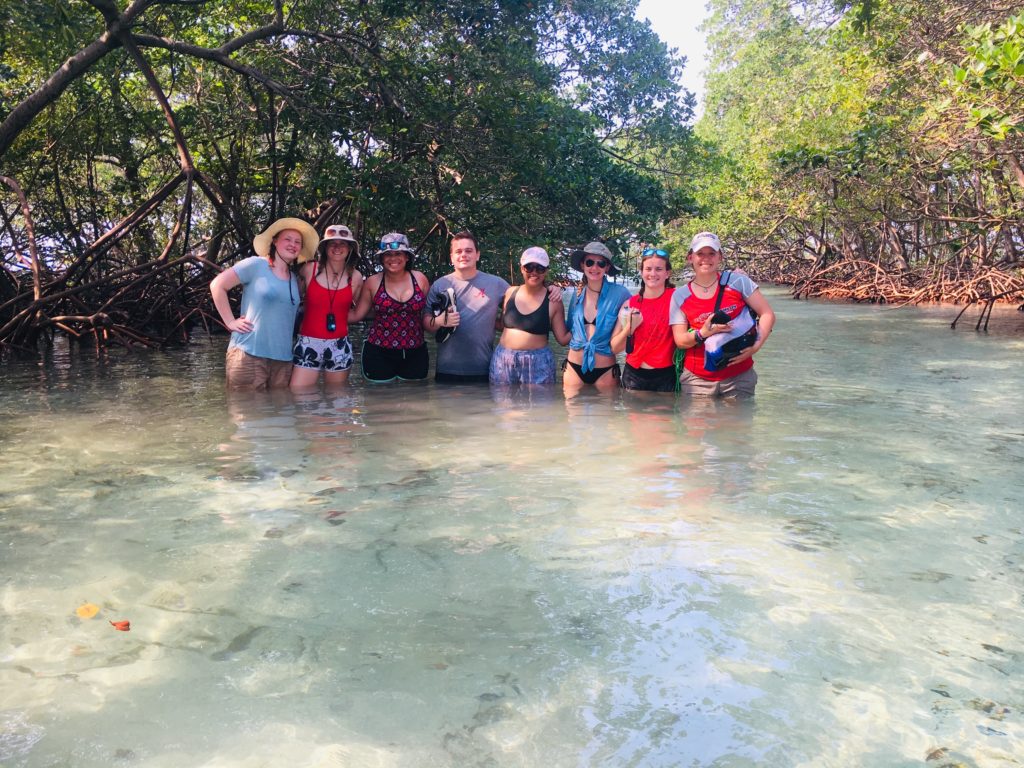 I have always loved learning, but being in school can somethings make that hard. I'm a senior and reflecting on all those years in school, classwork, homework, assigned readings can all seem like busywork. They take seem to make learning a chore. It's really hard to see why you're doing all this work.
So, having this field experience for my last class undergraduate class ever has been a breath of fresh air. This trip is about the barrier reef system and the environment. Our daily assignment is to write a journal entry about what we experienced and learned for the day. We are also conducting research projects.
Every day, we are outside doing something. We snorkel for a couple of hours. My research group collects trash on different beaches, so we get to take a boat out to different islands nearby. We are touring a cacao farm, a couple of Mayan ruins, and are doing an overnight stay at a Maya village. Most of our learning is from what we experience and from talking to people.
We do have actual classes. They take place usually after dinner. We go over what we experienced that day, things we saw, and the things we heard. I've enjoyed getting to see how things we talk about in the classroom apply in real life.
This trip is helping me figure out what kind of work environment I could see myself thriving in. When we get back from our excursion for the day, I am excited to grab my notebook and laptop and get to work documenting what I saw and analyzing my data for the research project. I have learned so much in such a short period, and it has been a much more enjoyable learning experience than in a traditional classroom.