I've been in France for a few weeks now, and it has been everything I've always dreamed of! I first arrived in Paris, where we stayed for a week and did some sightseeing. I was so excited to see all the signs in French and the bakeries on every corner. Although I've studied French for a few years, I was still nervous about not being able to communicate entirely with natives. Luckily in Paris, almost all workers in restaurants and stores speak English well for tourists.
My host location is a smaller city called Tours, France. Everyone here is extremely nice and welcoming, and do not fit the "rude" French stereotype (even when we ARE stereotypical, obnoxious Americans). Many parts of this city are very old, and my favorite part is the beautiful bridges overlooking the Loire river.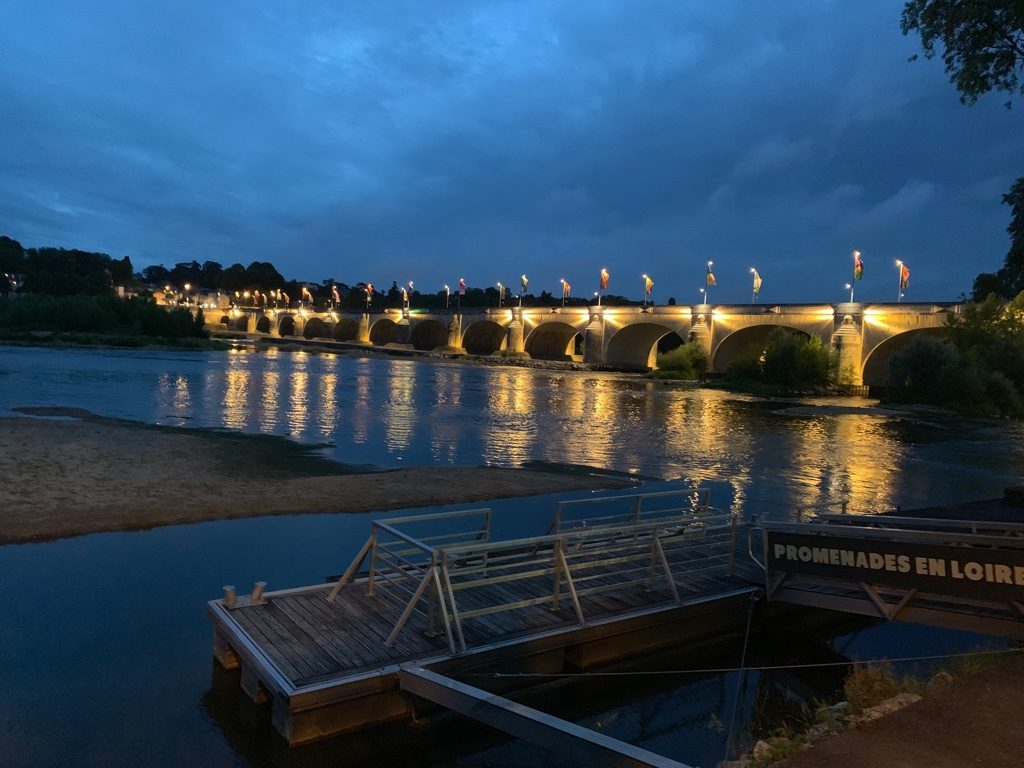 I take French classes here at a school for foreigners learning French called the Institute of Touraine. My classmates come from all over the world, from Europe to Asia to South America. The grading scale here is different, and many people come to the Institute with the goal of passing an exam to receive a certificate that represents a level of French fluency required for certain careers. It's inspiring to see how many people have come here by themselves to learn a new language and how common it is in other countries to be fluent in multiple languages.
My group with UA gets to take two excursions per week to different castles, or châteaux, which are all in close proximity to Tours. They have all been extremely fun experiences and I get to learn a lot, especially since we have guided tours each time. We also get to enjoy wine and cheese tastings and dinners together with different types of foreign cuisines. My favorite meal so far has been at a Moroccan restaurant.
Now that I have been abroad for several weeks, I don't want to return home! I miss my family and my dog, but I have just settled into this way of life, and I'm not yet ready for it to end. I've really enjoyed meeting new people from my program and from all over the world, and the European way of life. I haven't gotten too many souvenirs because I don't have the space in my suitcase. But, I have countless memories, photographs, and quite a few postcards that I've collected along the way. I'm going to miss this place when I leave, and I'm sure I will never forget this summer. I am beyond grateful to be able to learn and grow from this amazing program!