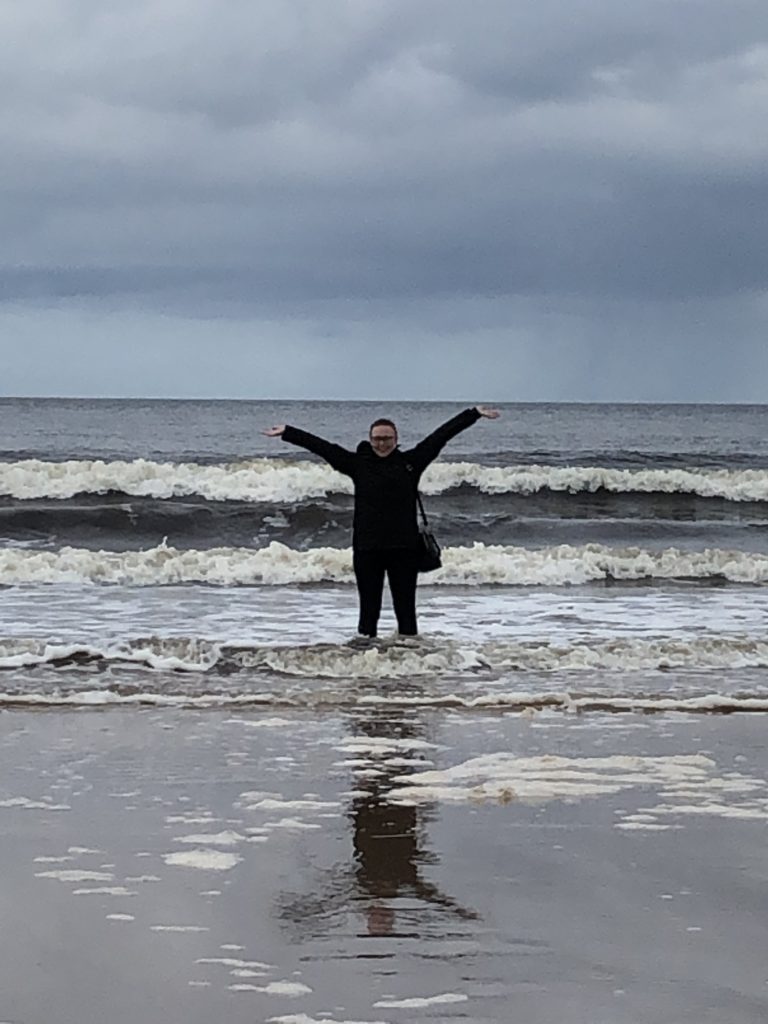 In Scotland, it feels like you can reach out and grab the old gods. The second I got off the plane in Inverness's tiny airport, I knew I could live in the Highlands for the rest of my life. The people are friendly and there are forests and coastlines everywhere. I went to see a castle called Duffus Castle, and went to Lossiemouth beach. Going into Inverness was amazing as well-I was staying in a village called Nairn about 40 minutes by bus outside the city. We stood on a bridge over the river Ness (yes, the one that feeds into Loch Ness) and just stared out at the steeples of the churches and the fragment of coastline we could see.
There are a lot of sheep in Scotland. Sheep are my actual favorite animal, so that was great. We also saw highland cows, horses, and some really pretty waterfowl, like seagulls the size of my cat. We looked for seals in the harbor but didn't see any. By far the highlight of the trip was stripping off my boots and socks, rolling up my leggings, and running into the Atlantic Ocean in a place where it was 60 degrees outside. I had on a sweater, hoodie, and a coat, but there was something about that water that made it nice to be in.
I believe that Scotland is the superior UK country, and I'm sticking to it. I can't wait to go back there. Fluffy cows and sheep aside, there's something about how old and connected to the earth Scotland is that really drew me in. As I got off the airplane in the near dark, I couldn't stop looking at what was around me. I think I could stand at the top of those steps forever and still not get bored.