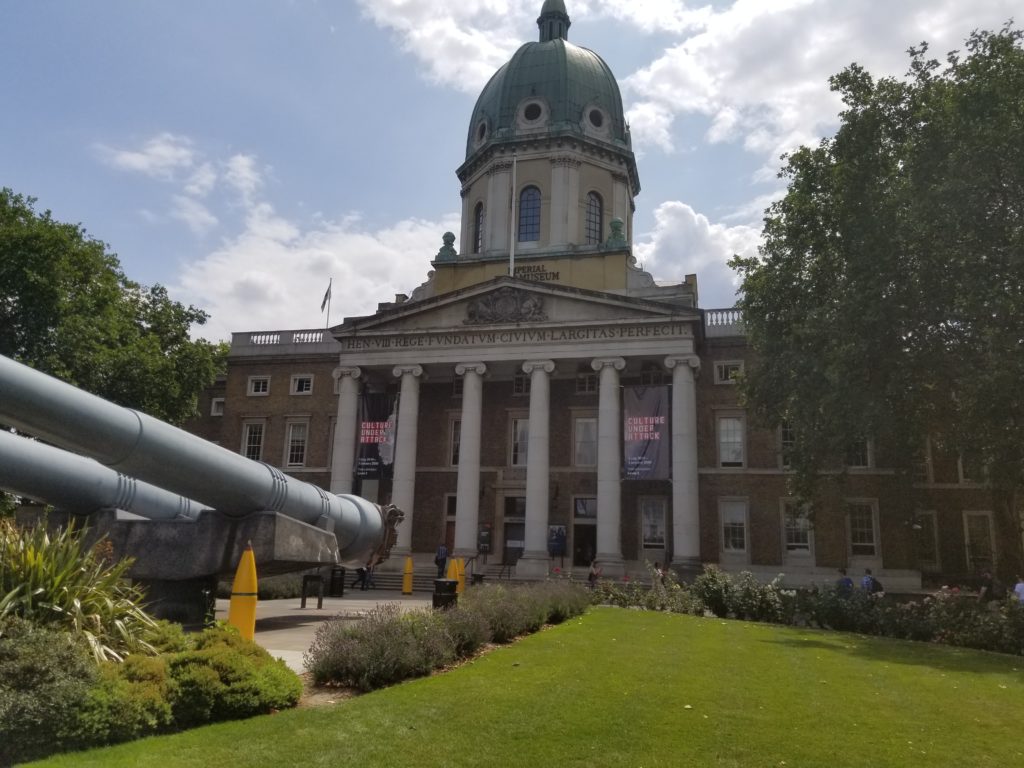 With my time in Oxford coming to an end soon, I remember the places I went and the people I met. Walking around the historic colleges and reading at the Bodleian Libraries have come to be important parts of my understanding of the history that Oxford encompasses. Having the privilege to study at a prestigious university that has intellectually molded students for hundreds of years is something that I never would have thought possible just a few years ago. Worcester College in particular has offered me a unique experience with its natural beauty, impressive architecture, and unique dining hall. I will always remember walking past the perfect lawn every morning going to class with a cup of tea in my hand thinking of the new experiences that await me.
However, not all of my memories were made in Oxford, my trips to London have provided me with a unique insight on British history. Visiting the Imperial War Museum was quite compelling given their exhibits. World War 1 was a prominent theme in the museum with displays of the uniforms and weapons used by many of the countries involved. I will remember the other displays from different theaters of war in which Britain played a part. In addition to the Imperial War Museum, the atmosphere of the Churchill War Rooms gave me an idea of what it was like for the leaders of Britain to conduct a war that had so many implications for Britain. The bunkers give the visitor an experience that will make them think of World War 2 Britain in a whole new way.
These historical sites will remind me how interesting my traveling experiences while studying abroad really were. Britain is a country filled with different historical locations that any observer of history would be absorbed by. I would characterize my time at Oxford as a time when I learned history from different eras as well as from different perspectives.