Kia ora is the standard greeting in New Zealand, a bit of the language of the indigenous people (Māori) that means "be well." It is what the flight attendant at the Air New Zealand desk said to me when I checked in for my flight. This was the first time I'd heard the phrase that would become synonymous with happiness, comfort, and a sense of home that I'd never experienced before this trip. I had no idea what it meant, and I had to ask her to repeat herself; it's hard for me to remember what that felt like even though it was just weeks ago.
Being abroad in New Zealand has been amazing. I think this is the happiest I have ever been, and this country I've only been in for a few weeks feels like home.
When we first landed, I felt like I was on a ship full of strangers. I was in an unfamiliar place without my friends or family somewhere so far from home there was no going back. Whether I liked it or not, I was in New Zealand for the next three weeks.
Within a few moments, I decided I liked it a lot. I was tired, I couldn't quite tell who I was going to make friends with yet, but excitement took over as the dominant emotion as soon as we got on our coach. I was on a row alone, so I was able to rest and recover from the 20+ hours of travel, staring out of the window and looking at an unfamiliar landscape. It was strange, because we were in Auckland, the biggest city in New Zealand (1.4 million people), so it felt like any other American city, but somehow slightly distorted. Kind of like I was dreaming it.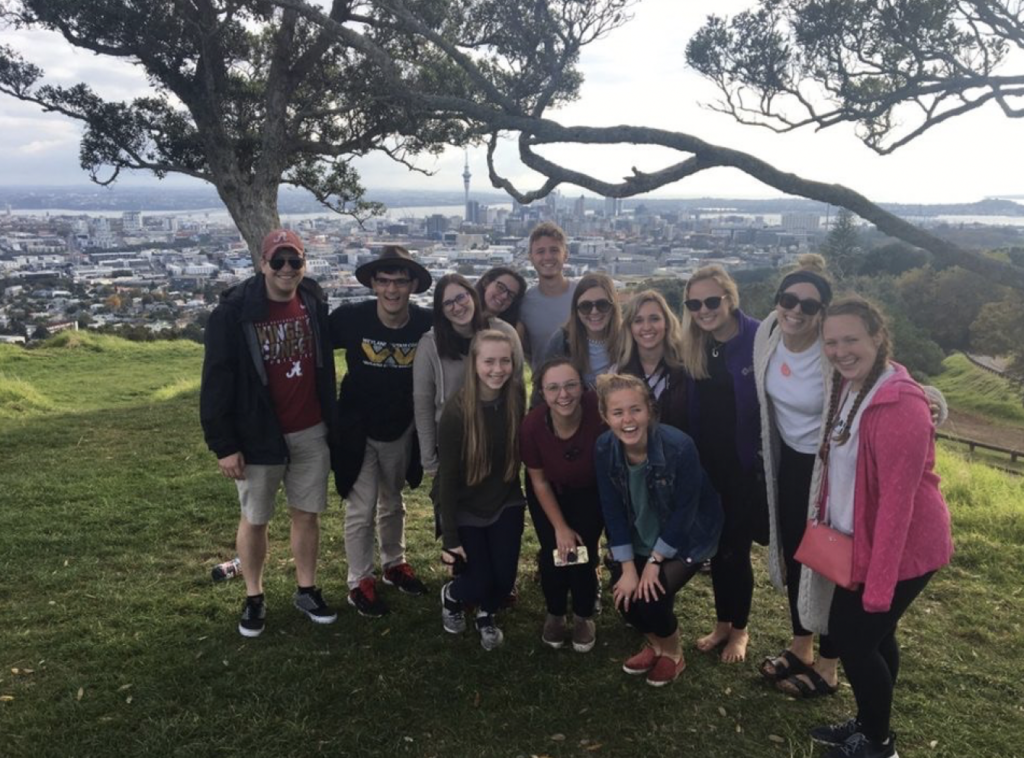 It didn't take long to start noticing some differences though; the city is incredibly clean, there is a major Asian influence on the culture, and, we realized as we stood on the edge of a volcanic crater, is built on a large volcanic field.
Despite the growing possibility an active volcano erupting, the ever-present possibility of major earthquakes, and the hundreds of things life in 2019 gives us to worry about at any moment, the Kiwi culture is distinctly relaxed. This might be my favorite part of the country; it is not in their nature to worry about anything. I always thought that I was a natural worrier, but after just a few days in Auckland, I felt myself becoming as chill and easygoing as the Kiwis. I think it might be the landscape; how can one be anxious when surrounded by these gorgeous mountains only inches from the sea?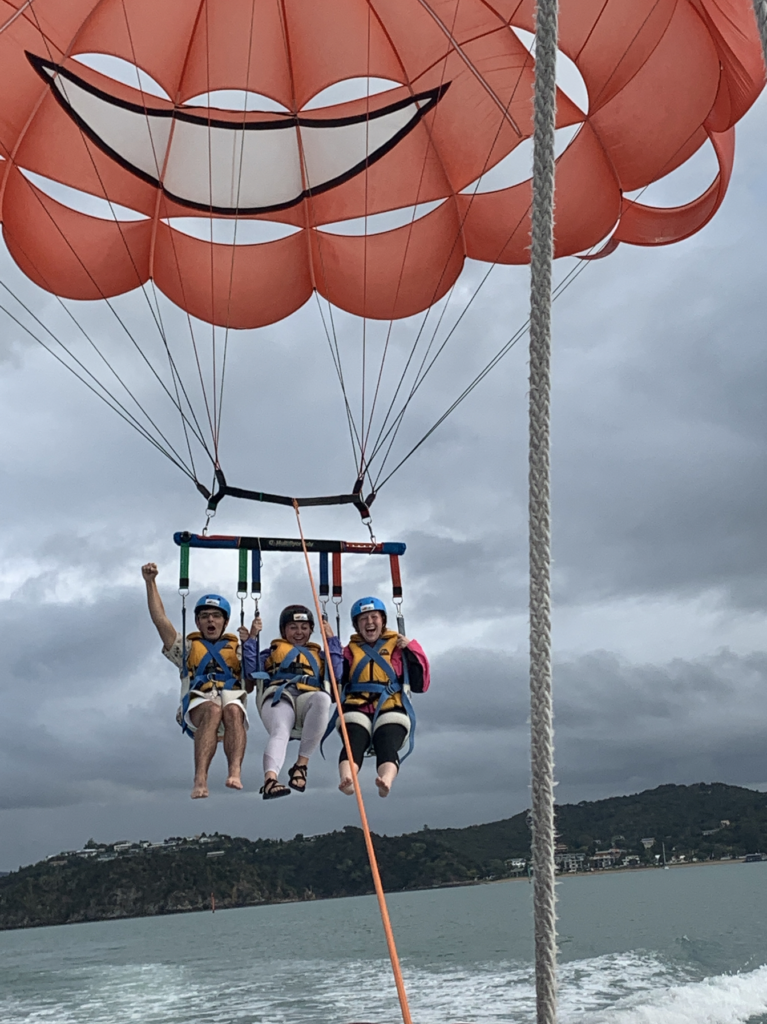 The academics for my course aren't terribly strenuous. My class is called "Adventure Literature," so our professor finds it appropriate that, as we read, we experience as many adventures as possible. Saying "yes" to almost every adventure presented to me has lead me to some beautiful hikes, uncontrollable laughter, and amazing late night talks with other students. Our actual class time is always outside, by the ocean under the watch of beautiful cliffs and mountains. We discuss The Hobbit, poetry, and read our journals out loud to the class. The journals quickly went from being surface-level overviews of our day to deep explanations of the meaning of this trip and the friendships we've made here.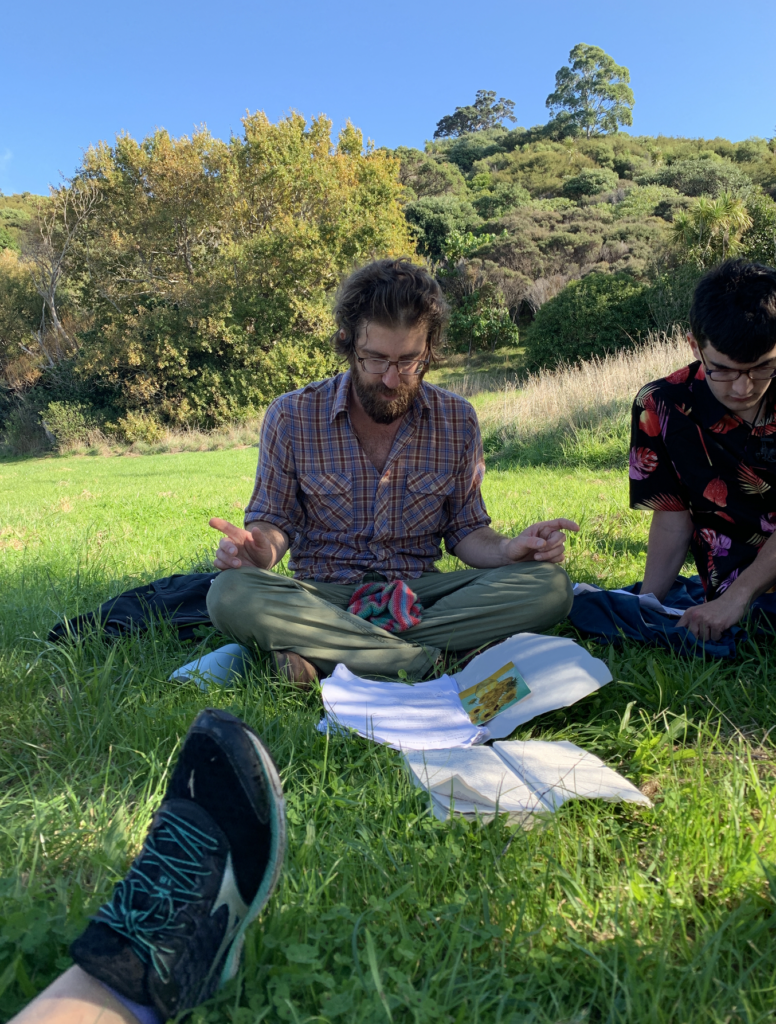 We move around constantly, only spending two to four nights in each city. We're living in hostels, which has made us a lot closer. The big kitchens are amazing because they give us the opportunity to take turns making "family dinners" for the whole class. A couple of nights ago I made my favorite taco soup for everyone, and it made me feel warm and content to cook for people who truly have become my family.
I have no idea how to give this life up. The gorgeous views I wake up to every morning, living out of my suitcase, the amazing hikes, the constant opportunity for adventure, and, most of all, the friendships. The bond that has been formed on this trip, I hope, will not break at the end of this. I hope that when I leave, I will take home not just the 20+ postcards I have accumulated, but the person I have become in this happy and gorgeous country and the friendships that were formed in a few weeks but seem like they can last a life time.
I am not ever going to be ready to leave this place.