I have been in Zagreb, Croatia for a few days now, and am already having so much fun! The people in my group are amazing, and I am already starting to get to know them really well. My professor cares about us not only as his students, but also as college-aged individuals that he wants to keep safe. All in all, everything is really awesome.
Today after class, we visited a "Museum of Illusions" that was very cool. We also spent some time exploring the city and getting to know it better. We visited a fruit and vegetable market and stopped in a shop for some lunch.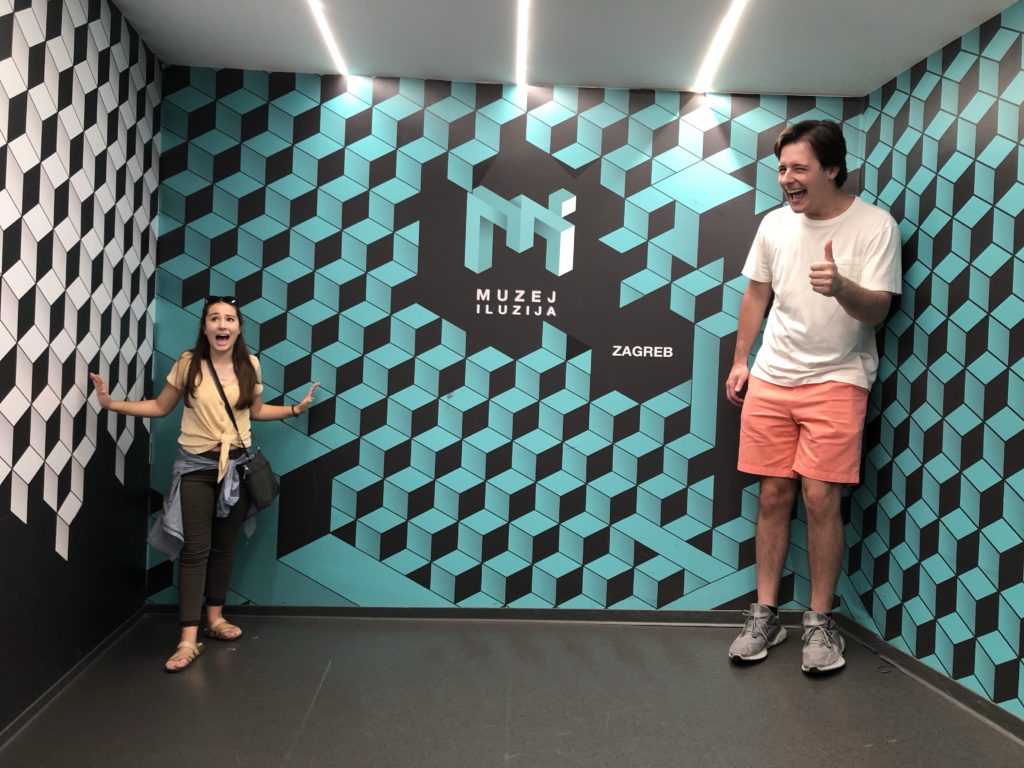 I have already learned so much in my short time here. We took a tour with a guide of the city, and I found out a lot of interesting information. Apparently, neck ties were invented in Croatia! We learned about the history of Croatian independence, their history under the communist regime, and their current status. It was neat to learn so many interesting things about Croatia.
Many of us were also amazed by how cheap everything seemingly is here. 1 USD is roughly 7 Croatian Kuna, so we were paying very little for things that seemed more expensive. One of my friends bought an entire homemade pizza for $6! It does make me think about people traveling to the states, though, and how expensive America must seem.
Overall, I am in love with all the sights that I have seen and this country in general. I can not wait to do more sightseeing in the days to come! The culture, people, and food have been so incredible, and I have high hopes for the rest of my time abroad.