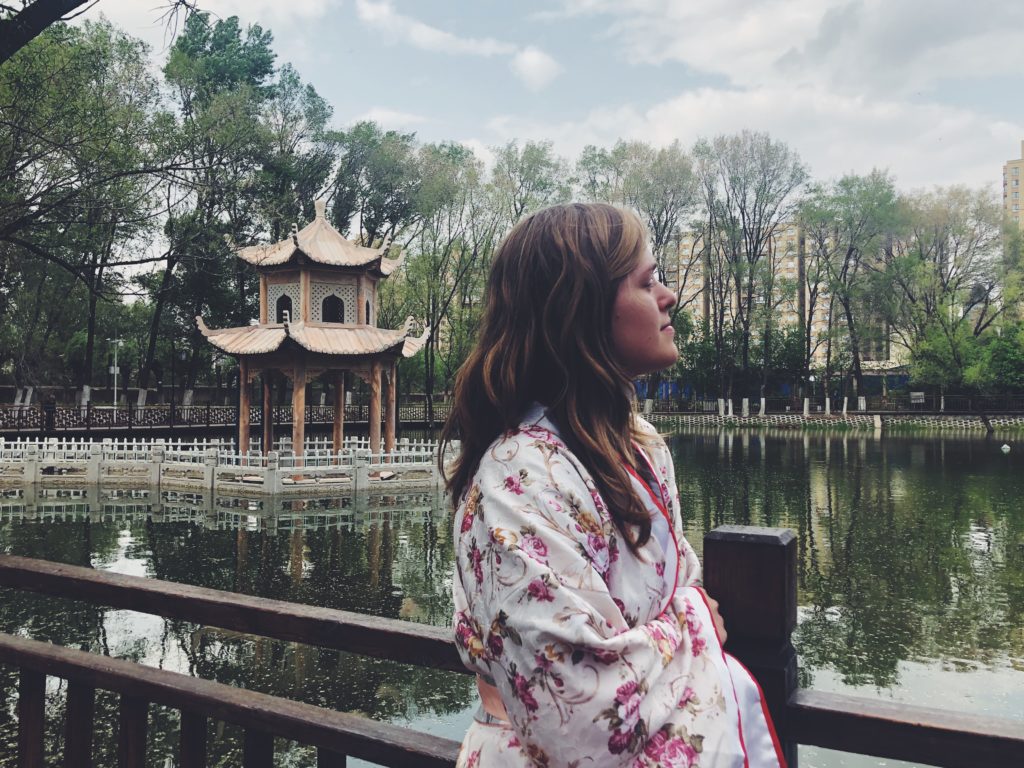 In China, the government blocks all access to Western media, including google, and many other sites. So, I wasn't able to post any blogs while there. Better late than never, right?
Before our arrival in China, we had many delays with our flights. So, upon arrival we were all exhausted. It was a very small group of students from UA who went to China, so we all bonded pretty quickly. Over the first weekend, we traveled via bullet train to the Russian-influenced town of Harbin. It was lovely to see completely different architecture in China, and, fun fact, during the winter months, Harbin hosts a huge ice festival. It's like a city made out of ice.
Every trip to China poses new founding enjoyments. And the people have always been one of them. They are always so kind and curious about foreigners, although they often sneak a photo of us. But, the people of China are thoughtful, always making sure their guest is satisfied and full of good food.
Now along the lines of food, China's delectable delights are truly savory. From dumplings, to their crispy duck, China has some of the tastiest food. Every morning, we would eat 包子 (bāo zi), which is bread filled with either beans or pork and豆浆 (dou jiang), which is a soy based drink. Having a stomach full of tasty food, before classes, was quite possibly the best way to start the day.
Now, our classes were not too difficult, it was basic level Chinese classes at Jilin Normal University, a small Uni in Northern China. We did cram in a lot of information, because we only had a week of classes. Besides language classes, we also practiced Chinese calligraphy and also had the opportunity to make dumplings. Doesn't sound too bad, eh?
I believe China is a unique place and everyone should go at least once in their life. No matter where I travel, China has always had a special place in my heart.