During my time in Australia, I had the opportunity to travel to Bali, Indonesia. It was just a little over a 5 hour flight from Sydney. I was excited because it was going to be my first time ever in Asia. Traveling with me were three other girlfriends in my study abroad program. We stayed in a hotel in Kuta, Bali, but were able to travel much of the island. The transportation there was really affordable, along with a lot of other things. While there, we were terrified of getting Bali belly and tried very hard to not get sick. We did not use or drink any water that did not come from a bottle, even when brushing our teeth!
While we were there we went to a lot of iconic pools and beaches. However those were not even the best part. My favorite part of the trip was getting to do an elephant excursion called "Bathe and Breakfast with Elephants." We were able to wash, play, feed, and swim with them! This included being able to ride bareback on them in the water, which was very fun and not harmful to the elephants at all. This excursion gave me many cool photo opportunities that I could not wait to share.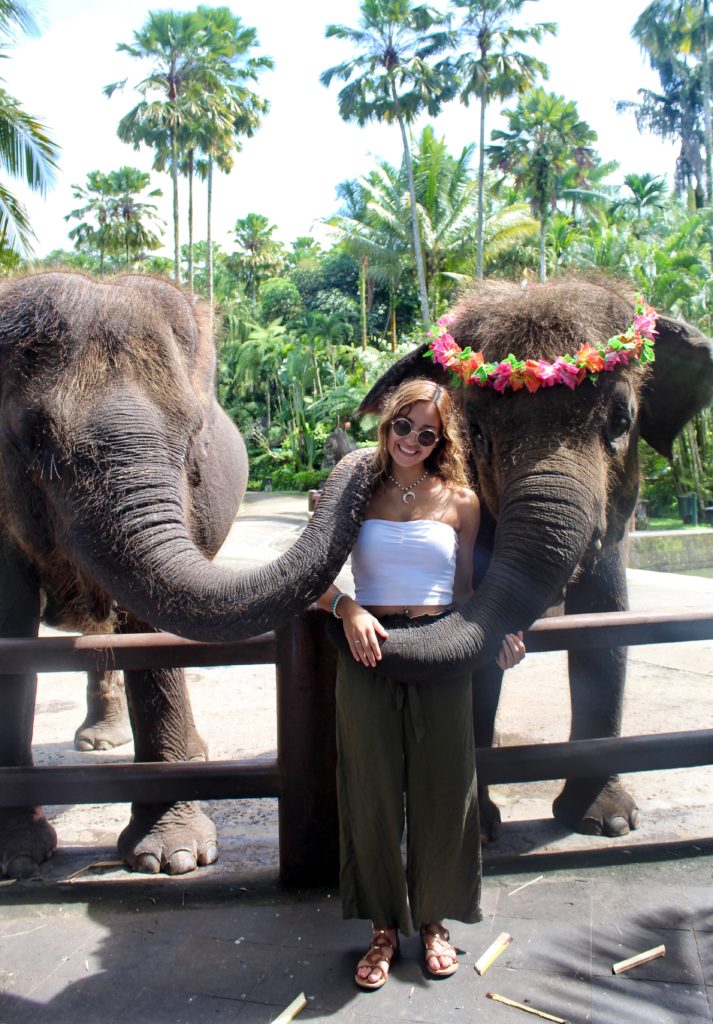 Another really cool thing we got to do was visit the Sacred Monkey Forest Sanctuary in Ubud, Bali. The monkeys were everywhere and were not afraid to climb on top of your head or dip into your bag. There were many warnings before entering the forest to take off any hats, sunglasses, and jewelry because the monkeys would steal them. I had such a fun time in there. One last exciting thing I want to mention was we went snorkeling and had a tour around an island off of Bali called Nusa Penida. I got to see many neat fish and reefs while snorkeling. During the island tour, I was able to see famous beaches and take lots of pictures.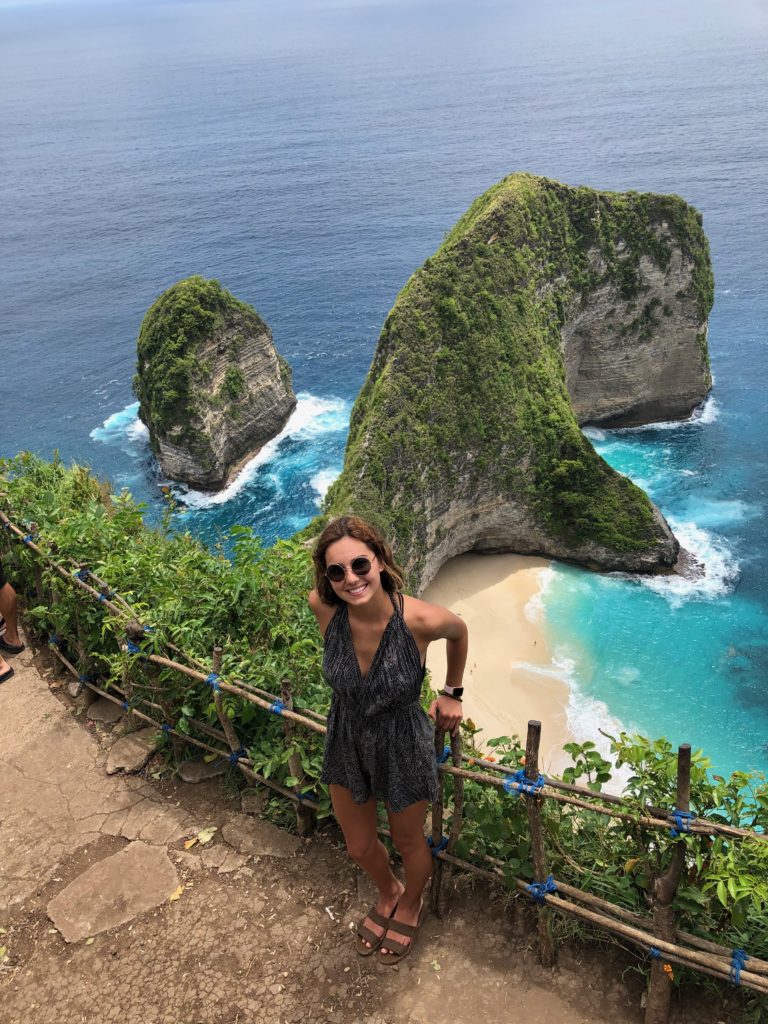 I had so many great laughs and fun times on that trip. Don't be afraid to travel to new and exciting places near you when studying abroad!