The past three months have flown by in a blur, and the realization that I return home in a month is slowly beginning to set in. Studying abroad in Europe has presented me with one amazing opportunity after another, ranging from traversing beautiful gardens and villas in Rome to walking along the white and blue buildings of cliffside Capri. I have ice skated in Vienna's main square, explored the catacombs beneath Paris, and tasted fine Chianti wine at a vineyard just outside Florence. During the same week, I visited a castle in Prague and took pictures in front of the Temple of Zeus in Athens. When I get bored, I can be outside the Colosseum or the Roman Forum within a half hour of walking out my front door. However, the most exciting week of my semester came at the beginning of March and started with a train ride to Fiumicino Airport.
"we just landed!!!"
When my girlfriend stepped through the sliding glass doors and walked down the ramp, I was waiting with a poorly made paper-and-pencil sign with her name on it: "Chloe." Even though the sign was messy she loved it, and we spent the entire train ride to Termini Station talking about all the things we were going to see and do throughout the week. The walk to our hostel took approximately five minutes. After getting situated, we finalized our plans for the following day and headed to bed.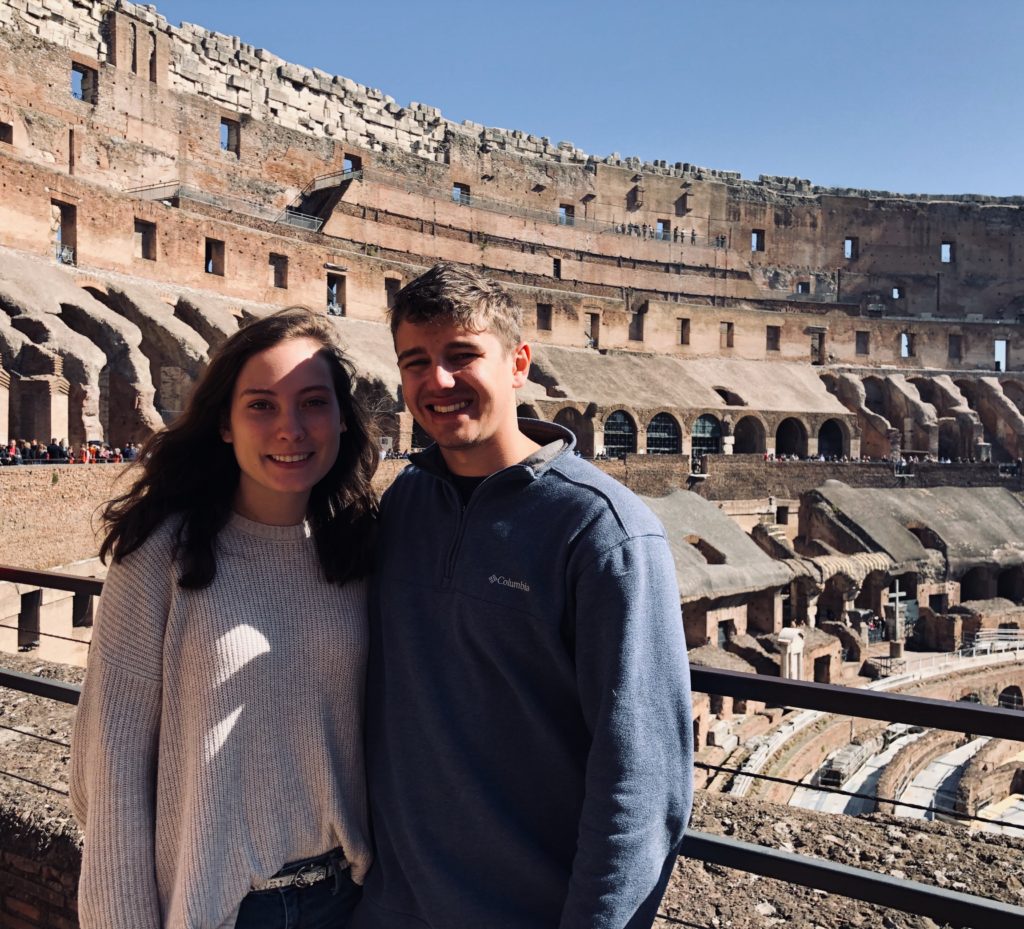 Up to this point, I had primarily spent my time abroad visiting foreign cities and witnessing new things. But when Chloe visited Rome, I assumed a new role. Instead of being the tourist, I became a tour guide–showing someone I cared about around the city I spent the past couple months falling in love with. Everything that we did and saw seemed to take on a new meaning while I was showing it to her. The gardens seemed a bit greener, the ancient buildings a bit taller, and the Tiber River flowed with a roaring enthusiasm I hadn't noticed before. Even the piazzas I had travelled so many times before bustled with new life, crowded with people, vendors, and traffic.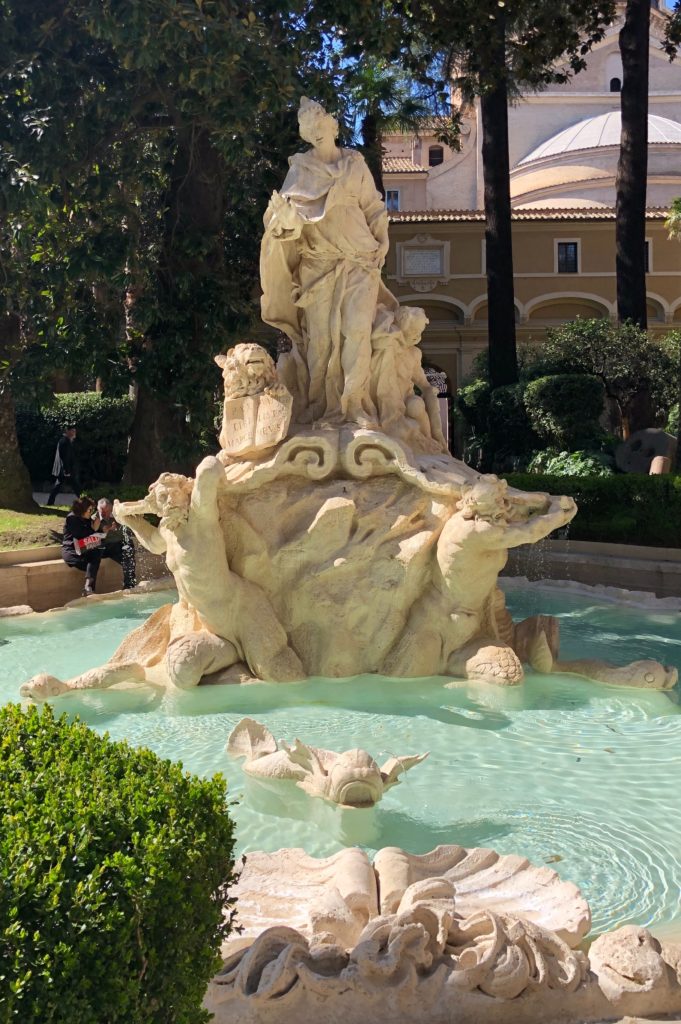 Aside from visiting the most popular tourist destinations in Rome (the Forum, the Colosseum, the Pantheon), we went and saw some of my favorite locations. We explored Donatello's works at Palazzo Venezia, walked through the Protestant Cemetery, and viewed the city from Il Vittoriano. We even visited the place of Caesar's death (now a cat sanctuary, interestingly enough) on the Ides of March. When we got hungry, Chloe and I tried some of my favorite restaurants and street places in Trastevere and Ostiense. And of course, we had to try just about every gelato place we passed–and just about every flavor.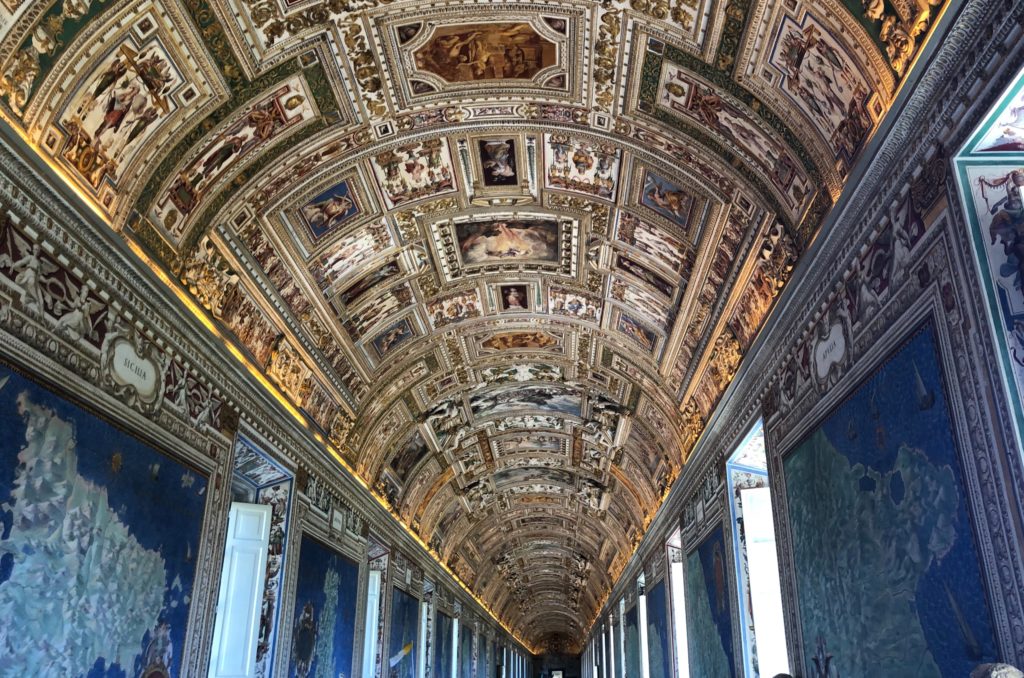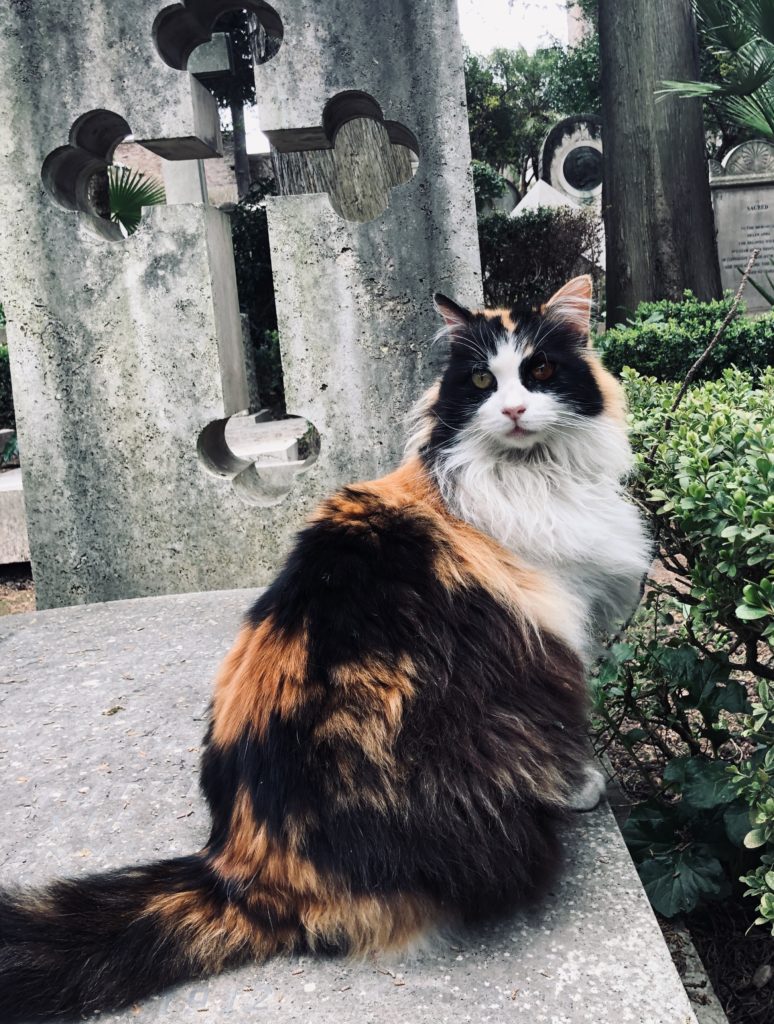 While it has been great becoming immersed in new things on a daily basis, it was an even better feeling to get to share what I've learned with someone special. Of the many experiences I have had, my week with her is one I will certainly never forget.