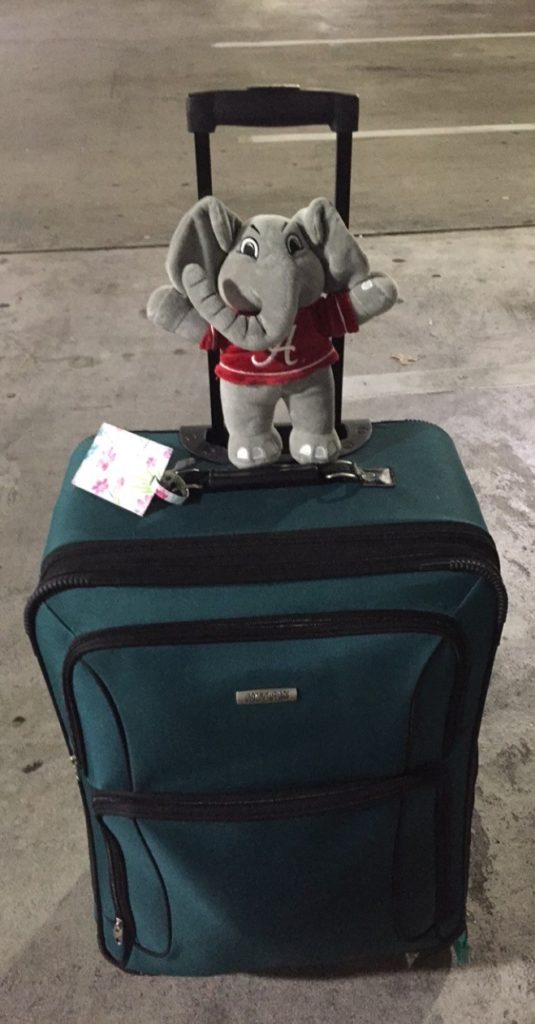 Hello! My name is Kelly Muston. I am a Master of Social Work student. I will be completing an international internship in Ghana in the Spring of 2019. I would like to say that I have some amazing motivation behind why I chose to study abroad, but it just is not true. I sat in the MSW program orientation and for the first time in my life considered studying abroad. I left that day knowing it was what I wanted to do. I also do not truly understand my reasoning for choosing Ghana. I was just instantly drawn to it and decided to take a leap of faith that this is what I'm supposed to do.
The decision to study abroad was not an easy one. To spend the semester in Ghana, I had to quit my current job, figure out how to finance my trip, tell my friends and family I was leaving, and move out of my apartment. Preparing to travel abroad is stressful, even more stressful than I imagined. I am the queen of procrastination, so it was truly a struggle to stay on top of everything I needed to accomplish. In true Kelly fashion, I waited until the very last minute to apply for my visa. I then spent several nerve-racking days praying that my visa would arrive in time. Luckily it arrived days before I left. If you are considering studying abroad: DO NOT WAIT UNTIL THE LAST MINUTE TO APPLY FOR YOUR VISA.
Studying abroad brings a wide range of emotions. It is both exciting and scary. I'm a little nervous about my trip as so much is unknown and requires me to "just go with the flow." I'm anxious about all the changes I will experience. Most importantly, I am excited for this incredible experience, and I can't wait to arrive in Ghana.
While in Ghana I want to gain a better understanding about how child welfare works, learn what life is like as a foreigner, and gain an understanding of how life in the United States compares to Ghana. I hope to become fully immersed in Ghanaian culture. I would like to visit the Cape Coast Castle, Elmina Castle, Kakum National Park, Mole National Park, and Wli Falls.