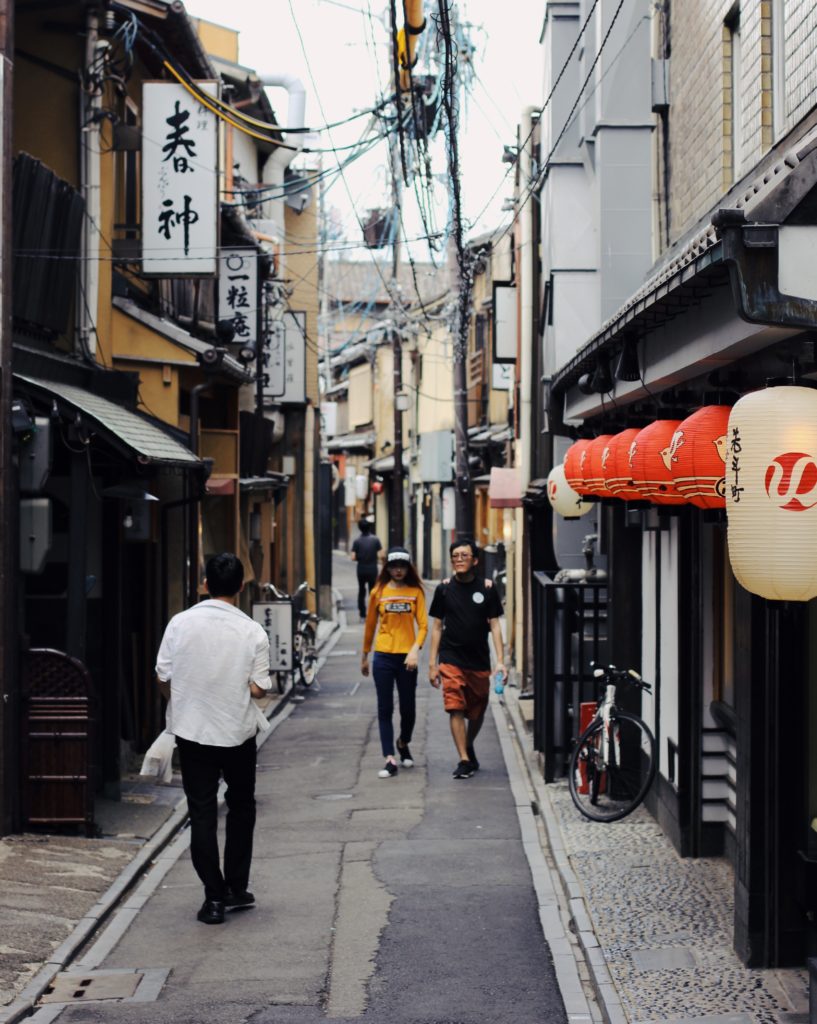 Hi, my name is Lauren Phillips and for the past 3 months I've been studying abroad at Kansai Gaidai University in Osaka, Japan. These last few months have gone by so quickly, and I've been having so much fun here that I've barely had time to write about my experiences! Now that I've found myself in a quiet café with a chai latte and some free time, I can finally reflect on everything that's happened so far. I'll start by explaining how I ended up here.
I chose to study abroad in Japan mainly because I'm half Japanese and have always wanted to immerse myself in the culture my mom had grown up in. Since Kansai Gaidai offers a full exchange program with UA, I've been able to have this amazing experience by using my Presidential scholarship (a big thank you to UA's Scholarship Office!) at a very low cost to my family. In other words, coming here was basically a no-brainer.
The biggest preparation I had to make for before I left was getting a new passport. After losing it in a hectic move-out this past spring semester, I went through an arduous and expensive process in order to get a new one. I definitely wouldn't recommend losing your passport, especially when you're supposed to go abroad in a few months. On the other hand, getting my visa wasn't too hard since there's a Japanese consulate located conveniently in my hometown, so I guess it all evened out.
I packed the usual items for this trip: clothes, toiletries, and my computer. Even though I over packed, I really didn't have to bring too much since Japan has almost everything anyone would ever need, and more. Though now that I've been here for a while, I do regret not packing one thing: peanut butter.
It's incredibly hard to find peanut butter here, and if you do find some you can expect to pay almost $6 for a small jar. Whether you end up bringing some or if you don't mind paying this heinous price ($6 for crushed up nuts?? seriously??), make sure you keep it in a safe place. I've learned this the hard way after experiencing multiple incidents of peanut butter theft by one of my kitchen-mates. It seems as though Japan's lack of this American necessity drives some people to lose all humanity.
Aside from this, I've already done so many of the things I was wanting to do when I first got here; I've explored most of Osaka and Kyoto, participated in cultural events like Sports Day, and I've even had the opportunity to travel outside of Japan— I went to Thailand last month and I'm heading to Korea tomorrow! I had hoped to and have been very successful in making friends (I met my boyfriend here!!) and memories that I'll hold on to for the rest of my life, and I can't wait to see what the rest of the semester has in store for me.