As an Illinois kid, I never would have thought that Alabama would be where I was headed. I even thought that 4 years of Latin throughout high school was the end of a brief journey. It was somewhat of check-off-the-list for Graduation. Yet, as I fell in love with the Tuscaloosa campus that I would soon call home, I wanted to do more than just complete tasks.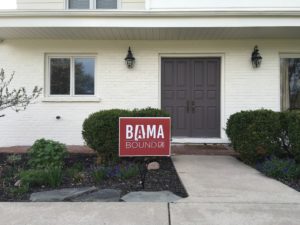 Who says that Latin is a dead language? Who says a computer engineer can't have a Latin Minor? Four semesters down and I couldn't be more thankful that I continued. Not only did I enter into a community of supportive peers and enthusiastic teachers, but I was also opened up into a world of new possibilities. There is a Classics Fraternity, plenty of club activities, and best of all, study abroad opportunities. It was the culture of Rome and Classics that drew my interest in the first place, so it was only fitting to immerse myself as close to the roots than possible.
My main goal for this trip will be to attain more of a global mindset. It is easy to become comfortable in with our lives at home, but we all have the potential to be globally-minded citizens. Thankfully, this will be a faculty-led trip. In the future, I may want to plan my own global excursions with the confidence and flexibility. For now, I think surrounding myself with faculty from home provide local knowledge that is very hard to seek out. We will also have opportunities to pair with faculty from Greek colleges for special insider rates and trips. This will be the perfect environment to absorb all that each unique city has to offer.