Here I sit, five hours into my nearly ten-hour flight to Atlanta and I'm flipping through my journal entries from the past month. I am a avid visual-journalist so my pages are filled with my small all-caps handwriting, printed pictures, polaroids and ticket stubs from my time away. I did a remarkable amount of things in those short four weeks that I was away, so I thought I would make a short list of a few select things that I think anyone who goes on the UA in Oxford program should at least think about adding to their to do list.
Creation Theater Productions – I saw two productions by this Oxford-based theater company: Alice in Wonderland and Midsummer Night's Dream. Though Alice was more kid-friendly and kid-centered, it was wonderful to see Lewis Carroll's story brighten the days of little children some 150 years after it was written in that very city. Midsummer was an interactive production which involved the audience, or participants, split into groups of ten or so and began the play in different areas of Oxford and finding the next scenes of the play through clues at each location. The actors were very professional and intentional about involving the audience in the show in creative ways that made the experience so much more enriching than just observing the play from a seat in the crowd.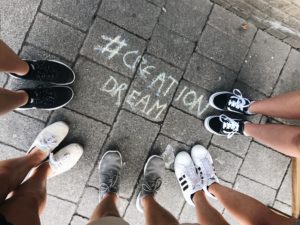 Find yourself a good cup of coffee – Coffee is especially important to me because I always crave a quality cup of caffeine before I start my day. I wont ruin the fun of discovering the hidden coffee gems of Oxford by listing all of my favorite coffee shops, but I will say that if you're in need of an excellent latte you can always count on The Missing Bean on Turl Street.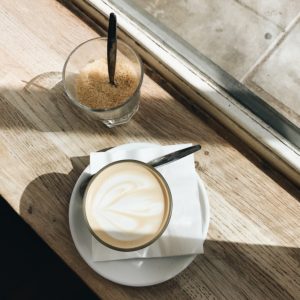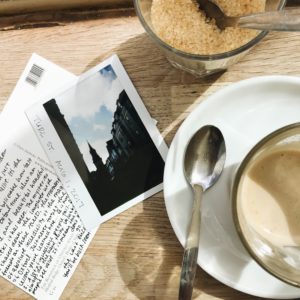 Bodleian Library – If you take the Fine Arts of Oxford class you will get to know the extensive libraries of Oxford quite well. This may be the only time you have the ability to study (for free) in a library that's older than the discovery of your home continent. The Radcliffe Camera and Duke Humfrey's Library are, in my opinion, two of the most beautiful places in Oxford. The sheer amount of books available in them is remarkable in itself but the ceilings and woodwork of these libraries is unparalleled. Even if you don't go in them to study, please do yourself a favor and go to admire their beauty. PS – if you are a Harry Potter fan, Duke Humfrey's Library was used in the first film!
 Climb St. Mary's – St. Mary's, also known as the University Church, allows visitors to climb up its extremely narrow spiral staircases up to a lookout point in its tower. Here is where you can see some of the prettiest views of Oxford. You can walk around all four sides of the tower and see how far Oxford sprawls out and then dissolves into lush English countryside.
These are only four snapshots of my month spent as an Oxford student. I could write pages on everything I did while I was there, but that's what my journal is for. Its time for you to catalogue your own journey through one of England's oldest cities.