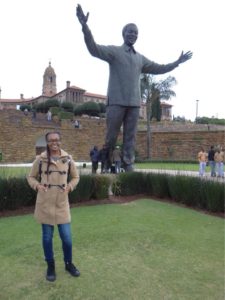 While I enjoyed my time away, I was happy to come home. There were trivial things that I missed such as Netflix and Heinz ketchup, but there were also a number of substantial issues that made me eager to return to the US.
Their current President Zuma is perhaps an even more controversial and polarizing figure than Donald Trump. He has strong ties to more than one financial corruption scandal, and he has challenged the new South African press's access to information and rights to publication.
Moreover, in keeping with a trend of domestic and sexual violence against women, a young woman and a 15 year old girl were both found to have been murdered in separate incidents by scorned lovers. Police intervention has been lacking to say the least, with their reactions probably being even more relaxed than American police regarding assault if that's possible.
Yet overall, I would count my experience as a positive one. I can now say I have eaten ostrich and crocodile, climbed to the top of the Cape of Good Hope, and gone on safari at a wild game reserve. In hindsight, I wish I had chosen to do a semester long program. So often on the trip, our group had information thrown at us so quickly that it was difficult to absorb it all.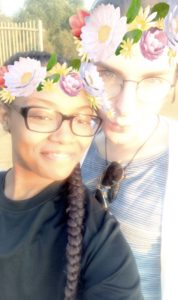 Still, I wouldn't trade this experience for anything. Prior to this program, I had only been out of the country once for a destination wedding on a Caribbean island. With this trip, I was able to spend a short time in Germany, exploring what precious little I could on a Sunday (though the US has largely given up the practice, many businesses in Europe still close on Sundays). With my group, I spent a week in Johannesburg and another week in Cape Town, a waterfront city I would love to return to in the future.
When I climbed on the plane, I had Chipotle on the brain as well as the comfort of my own bed. I couldn't wait to get back, but I had a simultaneous yearning in the pit of my stomach. A yearning to stay right where I was. I left Cape Town at sunset, and I watched it fade away gradually as we gained altitude. Table Mountain gazed back at me through a haze of fog, and I found myself holding back tears, knowing that if I never returned, I would still never forget my experiences there.