Hola Amigos!
So, I have been here for a little less than a month and I have already fallen in love with everything and everyone in Spain.
Where to begin…
In my opinion, we are staying in one of the most beautiful and homey places in Spain, San Lorenzo.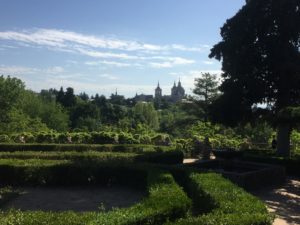 The entire town of San Lorenzo was built around a monastery built by Filipe II in the 16th century. During one of my classes, I got the chance to climb to the top of a tower in the monastery. The view of the entire town and the mountains was like no other. I also went on a hike up the mountain to the chair that Filipe II sat in while he watched the monetary being built. He had a pretty wicked view from up there. It is amazing to think how the building was constructed without the machinery we have today.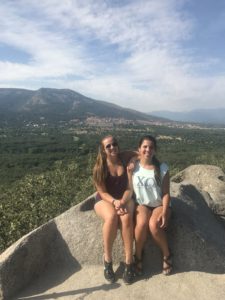 Along with all the festivities in our little town, we took day trips during the weekends to Segovia, Salamanca, Toledo, and Córdoba. My favorite trip was when we stayed the night in Córdoba. We were treated to an incredible dinner and flamenco show. For the free weekend a group of us went to Mallorca to relax on the beach, which was a great idea because we were all exhausted from our classes and excursions (yes, we still have to take classes…).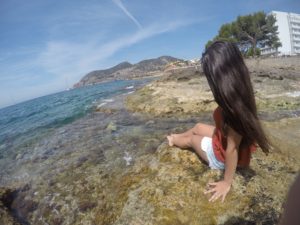 Side Note: I have never met so many kind-hearted and enthusiastic people in my entire life. I am very grateful for the friendships I have formed on this trip.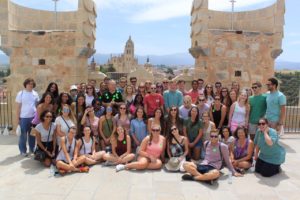 All in all, I wouldn't change a single thing about this trip and I can't wait to see what this next month in the center of Madrid has in store for us.
To end…
Hasta Nunqui USA