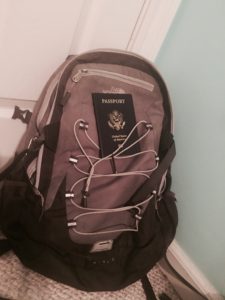 Studying abroad has always been something I aspired to do. I always told myself that no matter what I had to study abroad in college or else I would always regret it. However, it seemed like every opportunity that arose before this one just would not have worked out for various reasons. But, once I heard of the opportunity to study abroad through a faculty-led trip that dealt with my major, I jumped on the opportunity. I now leave the country in just 3 days to study International Financial Reporting Standards in Prague and Vienna. I have been so excited for this trip to finally get here and it honestly doesn't even feel like I am leaving so soon. It probably won't even hit me until I'm actually on the plane to Europe. I have been nothing but excited for the past few months but now that it's starting to get closer I am getting nervous. I'm mainly just worried about the international flight there and back by myself. Other than that, I don't have too many concerns other than navigating my way around the cities or making sure I can pay for things over there correctly.
I've already started packing and I've pretty much have everything set except for little things. The hardest part was trying to figure out the converters and adapters for my hair dryer and straightener. I still don't know if I figured it all out but I guess I'll figure out very quickly if it doesn't work. I'm trying not to over-pack,, but I'm sure it will happen anyway. So far it seems like I've been doing a pretty good job at it. I have mostly neutral tops and bottoms that can be changed out depending on the weather. I think its supposed to be fairly cold while I am there so it was interesting to try and plan for weather that is opposite to the 90 degree weather we are having in Alabama currently.
I am so excited for this trip and I can't wait to experience Europe for the first time!