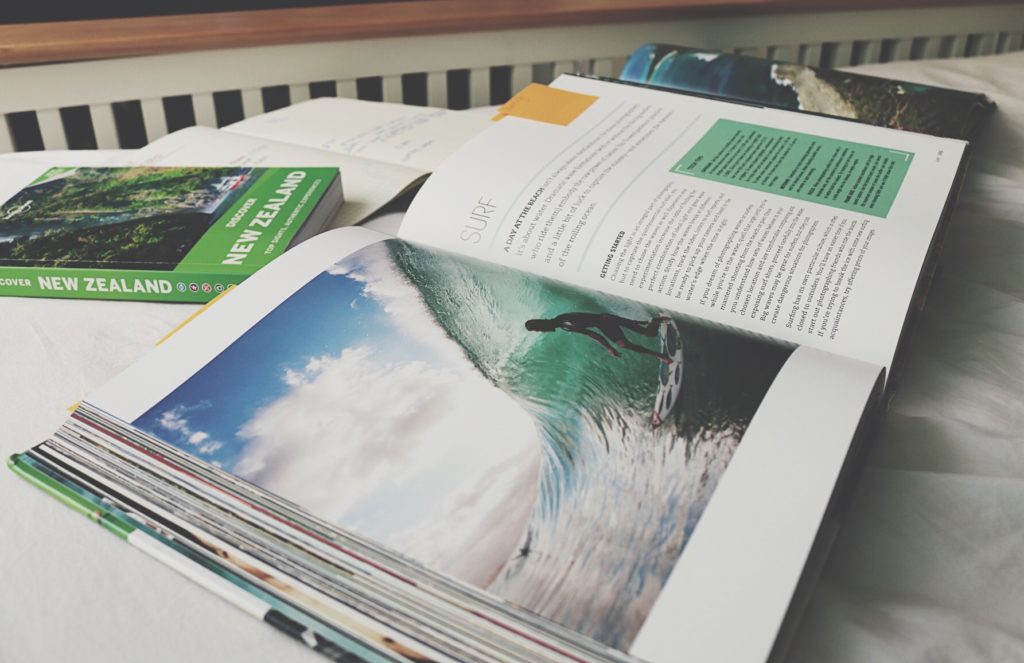 In March I will be traveling around New Zealand as a photographer for Alpine Living magazine; a publication I have dreamed of working on since the magazine was handed to me during orientation. It was after seeing this award-winning publication that I knew I made the right choice to pursue journalism at The University of Alabama. I always tell people that my dream job would be to work for a magazine like National Geographic. Unfamiliar places, new adventures and various cultures are fascinating to me. So when I found out about Alpine Living, I knew I had to do everything possible during my college career to qualify for the editorial team. I have a special interest in travel and culture journalism. When I found out I would be a photographer for the New Zealand issue I was over the moon.
To prepare for this trip we have done extensive research, planned interviews and created a schedule for each day. We have discussed multiple story ideas and decided what stories will be features, online exclusives and sidebars. In order to better guarantee the success of a story we make sure that we have sources lined up before we travel.
Personally, I am working on writing out a detailed packing list. Being a photographer comes with a luggage burden. Besides deciding what clothes I need to bring, I also have to figure out the best way to pack multiple cameras, lenses, tripods and accessories. Some of the in country flights have strict weight restrictions on luggage. I will definitely have to pack smart for this trip.
I'm a little nervous about the 15-hour flight and the extreme time change, especially since we are going to hit the ground running. But I am ecstatic for this trip. This journey is going to be jam packed with events like surfing lessons, whale watching and bungee jumping. I am ready to be exhausted from adventure. New Zealand looks incredible online so I can only imagine what it will feel like to see the crystal clear waters and breathtaking mountains in person. I hope that after this trip my love for travel will grow even further. I have faith that we will create a phenomenal publication.