Sydney and I did not meet on the best of terms. Sixteen hours of flying across the Pacific Ocean right after six hours of flying across the United States and only a couple hours of sleep doesn't make for a great first impression on my part. But Sydney welcomed all of us anyways. We quickly met everyone else in the program right outside customs and hopped on public transport to our apartments.
We were living right at Central Station – the main hub for all public transport in New South Wales; the entire city and country were right at our doorstop.
The main goal of the first day was to keep everyone awake to minimize jet lag. And while that means being awake for too long a time, it's hard to be upset when you're in a place like Australia.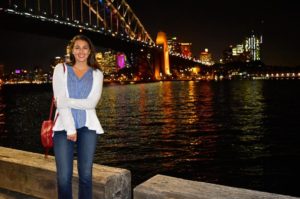 Our program had two components: an internship and a class. The class focused on Australian culture and history and went into how Australia interacts with the rest of the world; a perfect tie in to Australia's and America's election system as well as some major global changes like Brexit.
My internship was at the Royal Australian and New Zealand College of Radiologists. This college of medicine worked closely with all practicing physicians in Australia and New Zealand as well as both governments. During my time there I worked on three MSAC applications. These documents were seeking for new diagnostic imaging procedures to be covered by Medicare, Australia's public healthcare system. After these were done I focused on a report for their upcoming conference that analyzes healthcare trends, specifically in diagnostic imaging, so they can be prepared for new policy changes.
Australia is an English speaking developed nation. At first glance, it doesn't seem different from the United States but those differences sneak up on you and soon enough you realize that it's completely different.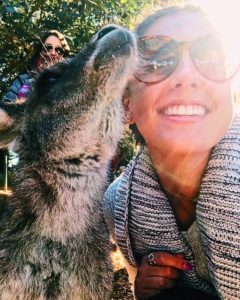 Australia is some perfectly unique medley between the UK and America and is even described that way from many natives. Many people in the US said to me before they left that they would love to live here because it is without crime, corruption, etc. (basically everything bad we could target in the US). While their gun laws are stricter (read: no one has guns and it's a very safe place to live), their crime is less and their cooperation and trust with government is a lot bigger, this place isn't without its faults. One of those being very poor human rights laws. They aren't written into the constitution. And until recently, Aboriginals weren't considered people. And the US thought it was the last to catch up with marriage equality but Australia hasn't passed a bill either (depending on which party got elected last week this could change).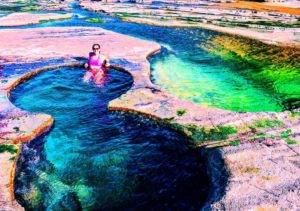 But out of all of this, Australia's culture is much more inclusive. The US may have laws protecting rights but Australia's language leaves nothing to be desired. One of the most interesting things the group of Americans found was their use of the word "partner." Regardless of your sexual orientation, role within your family, marital status or whatever, your significant other is you partner. Not your wife or you husband or your boyfriend or your girlfriend. They are your partner. And when we asked about why this was, some Australians were a bit taken a back – why wouldn't you use inclusive language? Partner refers to any person like no other term can and it removes the preconceived notions associated with terms like husband or wife and it doesn't assume your sexual orientation.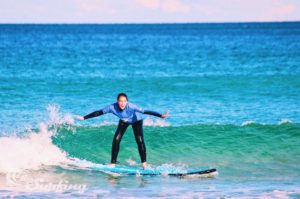 Australia is also doing a lot more to recognize Aboriginal culture and ownership. While they are nowhere close to making up for the past atrocities, many are moving towards more recognition. Australia celebrates Australia Day on the day that the British "settled" the island; however, most people are moving towards calling that first-contact or invasion day in more extreme cases. Political platforms revolve around this concept as well and it is portrayed in the news continuously. They recognize that settling means no one was here, while in fact Aboriginal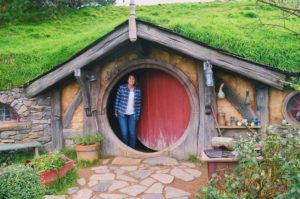 people were living in every part of the country. There are also initiatives like Close the Gap, which is actually talked about during election season to recognize the extreme health disparities (the Indigenous people have a life expectancy that is 17 years less than a non-Indigenous Australia). These are talking points at political debates, not promises that never get fulfilled. People care that these issues get fixed and fixed quickly instead of not recognizing them or focusing on different things.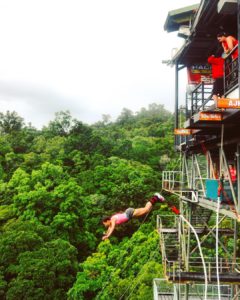 Australia's election happened while we are here (July 2) and while it may take over a week to figure out who won, there were two really awesome and different things about Australia's voting system. First, voting is compulsory and there is a fine if you don't show up to the polls (or mail in your vote or pre-vote). Second, their campaign season is eight weeks long. That's right. ONLY eight weeks. Imagine what America would be like if campaign commercials could only run for eight weeks. What a time to be alive.
The portion sizes are a whole lot smaller, which is fine for someone that always has leftovers after dinner at home (like me). What's not so fine is the coffee size (or for non-coffee drinkers like myself, hot chocolate). Their large is equivalent to our small. Good luck getting any caffeine fix here.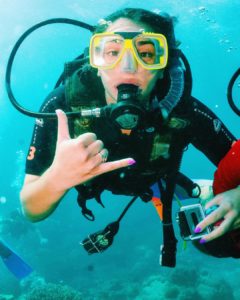 While studying abroad, we did a lot of traveling.
We started off in Fiji, just a short 4-hour trip from Sydney. We stayed in Denarau Island for the weekend where we went parasailing, snorkeling and just interacted with a ton of people from all over the world.
The next weekend, we went to a more winter-like destination: Auckland, New Zealand. This tripconsisted off a ton of hiking trips, a failed attempt at scalping All Blacks tickets and a tour around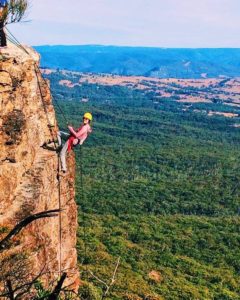 Hobbiton.
The next weekend we traveled to Tropical North Queensland to snorkel and scuba dive in the Great Barrier Reef, go White Water Rafting in crocodile-infested waters and go bungy jumping.
The weekend after (our last travel weekend) was to the Blue Mountains were we experienced an actual winter complete with some snow flurries.
And as the end of the trip nears, I feel content. I could spend years in Australia and still have stuff to do but for seven weeks, we definitely didn't miss much and it left us all with a want to return someday soon.