I was surprised with how sad I felt leaving Nicaragua. While the heat sometimes felt unbearable, there was something about the people and the culture there that made it all worth it. When I said goodbye to my host mom, she started crying and thanked us for visiting her country. Nicaragua is an under appreciated country that is home to some of the kindest and most caring people I have ever met. I feel blessed to have been able to spend two weeks fully immersed in their culture. Upon arriving back home in the states, many people asked if I was happy to be home. The answer to that question isn't really a yes or a no. I am happy to be home, in an air conditioned house with people who speak the same language as me. But there is something exciting about being in a place where you have to constantly think about what you are going to say before you say it and where you are always amazed by things that you see while on a walk down the street. After spending two straight weeks with five other students, it was hard to say goodbye to people who went from strangers to close friends in two weeks. So while I am so glad to be home with my family, I am also sad to say goodbye to Nicaragua.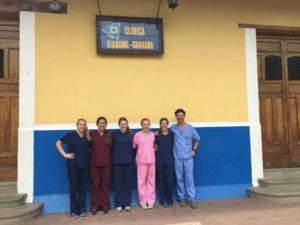 This is a picture of the group on our last day outside of the clinic we worked in all week.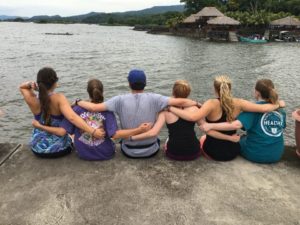 This is us looking out over the lake at the little isletas.