School
Once we settled into Paris for a few days, the reality hit: school. I was excited because I was very familiar with the teachers and their personalities. I was always down to learn a little about Public Relations. I was taking two classes during the day, and one class would serve as an online experimental class. That class would consist of me going out into Paris, and also visiting a Public Relations firm (Porter Novelli). I quickly got adjusted to school life, but I will say it was not easy. The time difference and culture here played a huge role in our education abroad. Our classes did not start until 11 am (most things do not open in Paris until 11). We stay in school until 4 pm and after that everyone goes crazy to try to accomplish homework, go to museums, and grab dinner. It was a madhouse! Once we got the hang of it life really became "normal" again.
Our "client" for the summer was The International Space Station". We were in charge of creating social media tactics for their brand. A representative from their PR division even came to Paris and we got to pitch our ideas to him. It was very stressful working as a group, but in the end it was very successful and useful. Then we got to visit Porter Novelli, a firm that had what seemed to be, a million locations. They showed us some of their clients, and showed us some of their case studies. It was amazing to be in a firm period, but especially one in Paris!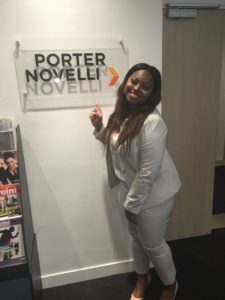 Paris
Living in Paris has been the most amazing thing. I've been forced to adapt to their culture daily. I've learned to not only communicate, but I've learned some of their customs. For instance the French do not hug, it's too personal. Instead they will kiss you on the cheek twice, and you return the favor.
Paris is one expensive city! We are currently living in a hotel with a cramped refrigerator and no microwave. We are forced to go to restaurants to eat everyday meals. It has been great for my stomach but not for my wallet. Even the McDonald's here is way more expensive than back home. But the good… it's amazing!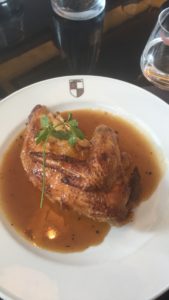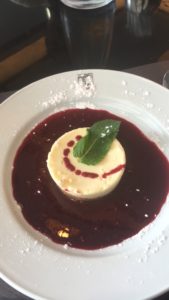 Within the first two weeks, I hit the ground running. I wanted to see everything! We went to the Eiffel Tower, attended service at Notre Dame, went to Sacre Coeur, The Louvre,  and The Catacombs. I felt like I was finally seeing everything that people can only dream of, it was magnificent!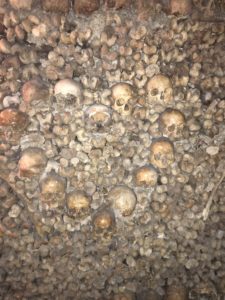 Cannes
I am fortunate enough to turn 21 while I'm abroad. To celebrate, some friends and I decided to see another part of France. Cannes seemed like the only option. The festival had just wrapped, so we knew we could find some great deals. We Alabama people were in need of some sun after the rainy weather in Paris. We found an Air Bnb, booked some trains and we were off. Cannes was so beautiful, it cannot even put it into words. I felt so blessed to be spending my birthday weekend there. The water was clean and the people were friendly. And of course, the sun was shining. The food was just as great, but Cannes had a small town vibe about it. Everyone was so relaxed, unlike the hustle and bustle of Paris. I cannot wait to visit again.