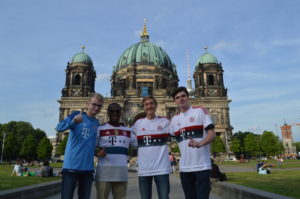 Hello!
It's been about two weeks since the beginning of our UA Honors in Germany program, and time sure has flown by! It seems like just yesterday we started with our first day in Karlsruhe. I wasn't sure what to expect during the program, but it has been such a great learning experience.
This is my second time studying abroad as a UA student, but my first time was with an affiliate program. It's been refreshing having the chance to share experiences with the other UA students and grow along with them. Even though this is only an interim program, the amount of opportunities that we've been able to do has been plentiful.
Here in Berlin, we had the chance to visit the Reichstag building where the German Parliament meets. We walked to the top of the glass dome of the building and was able to see almost of all of Berlin. Our tour of the building allowed us to learn a lot about the various important landmarks around the city.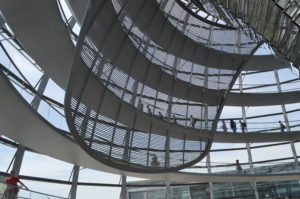 Our time in Germany has been very enlightening over a short period of time, and the Reichstag visit is one good example of the various hands-on learning we've been able to experience. I look forward to traveling and experiencing our next city!
RTR,
Anthony