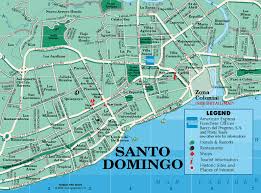 I am currently a fifth semester nursing student at the University of Alabama. I am traveling to Santa Domingo over Spring Break of 2016 with other nursing students and faculty to provide medical care to people there. I chose to study abroad because I believe it will be an experience of a lifetime. I hope that this trip will add to my knowledge of nursing and lead me to realize what I want to do post graduation. I look forward to the experience I will gain while working with people outside of this country that lack the medical care that we are used to in the United States.  I decided on this trip because I think it will be a great experience to work with my fellow students and nursing teachers and I look forward to forming friendships with new people. Before deciding on this trip I had to consider if I would be able to afford the price of both the trip and tuition. I decided it was something I could do after speaking with my parents and learning about the different scholarships offered. I qualified for a scholarship that will help with my tuition and hope to qualify for a scholarship that will pay for a piece of the trip cost. I have also been fundraising through t shirt sales and by sending out letters to ask for help from my friends and family. The generosity of my friends and family has been overwhelming.
I have already begun to prepare for my trip by taking part in one of many conference calls that will take place prior to the trip. I have been taught about what we will be doing, who we will be working with and the culture of Santa Domingo. The leaders of the trip also provided us with a packing list, which will include scrubs and long shirts and pants for the days we won't be performing medical care. We will also have a second suitcase that we will fill with medical supplies.
Although this trip is a few months away, I am very excited and blessed to have this opportunity. It will be my first medical mission trip and first mission trip outside of this country. I am excited, but also nervous to experience this new destination and their unique culture, because my travels outside of the United States is limited. I know I will gain insight on life outside the United States, new knowledge and a ton of experience from this trip that will aide me greatly in my future career as a nurse. I plan to spend time with the people of Santa Domingo and do everything I can to help them with their medical needs. I think I am most excited to experience this new place and the people that live there, because I believe I will learn the most from them.