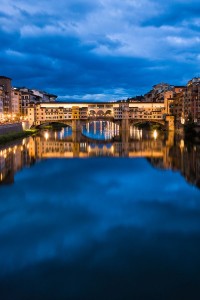 The last time I was in another country was in 2011, for a mission trip in Costa Rica. It was an incredible experience, serving the people of Upala, in the mountainous part of the upper region. It was an experience of a lifetime, serving the amazing people of Costa Rica. Their rich culture and history was inspiring as well.
In two short months, I will have the opportunity to study abroad in Florence, Italy with the SAI program (an affiliate program of the University of Alabama). I will be taking classes at the Florence University of the Arts, and traveling on the weekends when I'm able to.
For as long as I can remember, it has been my dream to travel and study in Italy. My family is Italian/Greek, so interest to study in Italy sparked from my heritage. It was a blessing that everything worked out in my schedule to study abroad for a semester. If we are being honest, I could have graduated early. However, I begged my parents to extend my time in college by having this "once-in-a-lifetime" experience. I thought, "When will I ever be able to study and live in Europe for four months?!" Probably never. Who knows, maybe I'll be lucky enough to return and live there again someday. But for now, I'm seizing the moment and taking advantage of the adventure I'm about to embark on.
While I am mostly thrilled to be leaving for Italy in less than two months, I'm also a little bit nervous. I don't know anyone in the program, or anyone in Florence. It will be a big transition. Like being a freshmen in college, but in a different country. I believe my independent spirit will be helpful once I get settled in over there. There's not a doubt in my mind that I won't make friends in the program (and in the Florence community). I used to go to summer camp and not know a lot of people. By the end of the two weeks, I had best friends from all over the States. I'm sure I will make similar connections in the study abroad world. And while I will miss my family and friends, Skype is a great tool that I will use often to stay connected. My family will also be traveling over to visit me on my brother's spring break in March. I am already looking forward to that.
Although the SAI program has not emailed us a specific packing list, I have already mentally gone through my closet and decided what to bring and what not to bring. I will be bringing two large suitcases, a small duffle bag and of course a backpack. I tend to be an over-packer, so this will be tough for me. However, I realize I need to pack items that I can re-wear and create into various outfits. It's kind of fun strategizing it all out.
Once I'm in Europe, I plan to soak up the environment and culture. I believe the city will inspire my writing, as I have been in a dry spell lately when it comes to creativity. It will be a great time to refine my writing skills and learn how to write with more imagery. After all, I will be in one of the most beautiful cities in Italy. I also look forward to immersing myself in the Italian culture and networking with other students in the program and at FUA. I enjoy interacting and learning how to get along with people of various backgrounds. During my time over there, I would also love to travel to Greece at some point, as it is a part of my heritage.
Overall, I am beyond blessed to have this incredible opportunity to travel across the world and live in Europe. It will be an experience I will treasure forever. Le avventure cominciano! (Italian for: "Let the adventures begin!")