When you travel to another country you realize how different, and sometimes really strange, other cultures are compared to your own. While I was abroad I saw and experienced things that I would only see in China. So here is a composed list of all the things I would never imagine to find in America.
Only in China…. 
1. …Americans were treated like celebrities.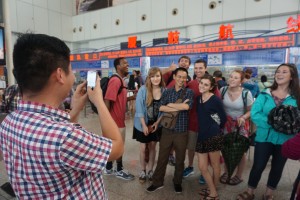 Everywhere we went someone wanted to take a picture with the "Meiguoren" (Americans)! It was hilarious how excited they were just to simply meet us and try to have a conversation in English.
2. …you could find a Buddhist Temple at the end of a random road.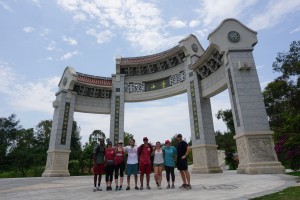 Honestly, I had no idea there was a temple at the end of this road. I only knew I wanted to go on a hike up a mountain! These temples were really commonplace throughout China and could be found almost anywhere.
3. …the bus this crowded is normal.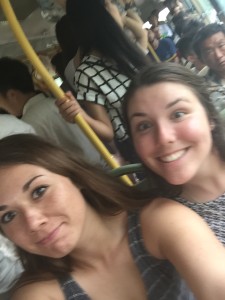 4. …you could find soy sauce ice-cream.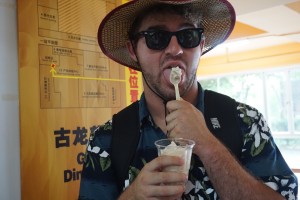 It actually tasted a lot like butterscotch!
5. …this six person compartment is considered first class on the overnight train.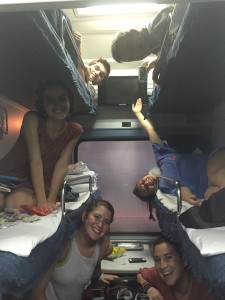 Yes, this is considered first class. And what would be "economy" was just a room where people stood until they arrived to their destination.
6. …you had to wear a swim cap before entering a pool.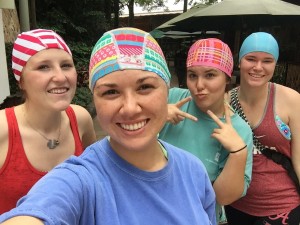 7. …you could find a cow walking around a neighborhood.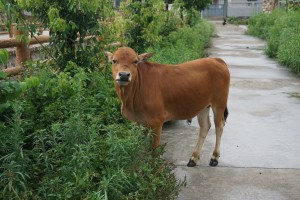 8. … you could combine the deliciousness of an omelet with dumplings!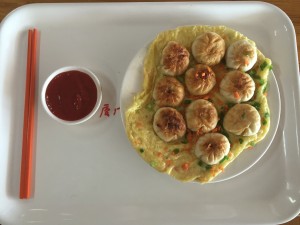 This was seriously the best meal on campus at Xiamen University.
9. …you could find a puppy so small you would confuse it as a stuffed animal.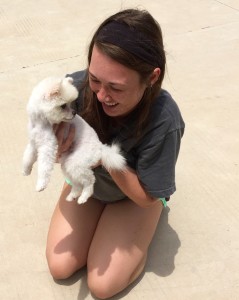 10. …swimming with fish that "kissed" the dead skin off your body was relaxing.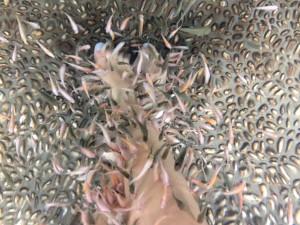 Probably one of the strangest sensations I have ever experienced. If you are extremely ticklish, be warned! I could not stop laughing for a solid thirty minutes.
11. …you'd look out the front window and see cars driving in the opposite direction.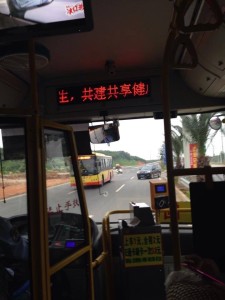 Crossing a one way street? You better look both ways, because in China road rules are basically nonexistent.
12. …you could find these super awesome shirts of pandas practicing tai chi.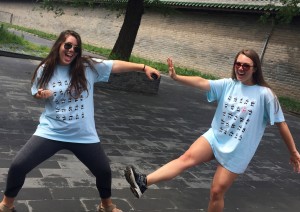 13. …. you could find a random tandem bike!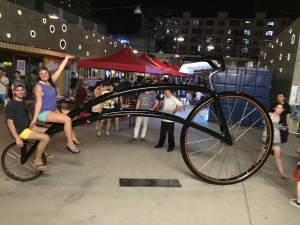 14. …you could relax at a 5 start hot spring resort that had pools infused with pineapple, coffee, lemon, etc.