Three weeks is not enough time to cover London. It's barely enough time to scratch the surface.
London is an exciting, vibrant city that never seems to sleep. It is also very diverse and very, VERY big, all reasons why I love this city. It's like nothing I've ever seen before: one minute you can be in the bustling excitement of the City of London, and the next you can be over in the quiet and quant little enclave of Notting Hill. Every section of London seems like an entirely different city of its own. You can go to the banks of the Thames and see the Tower of London and the Crown Jewels, take a walk down Fleet Street and admire the Victorian architecture, then go up to Abbey Road where the Beatles made history in 1969. London is a city with history, piled on history, piled on more history.There is absolutely no way a person can get bored in this city.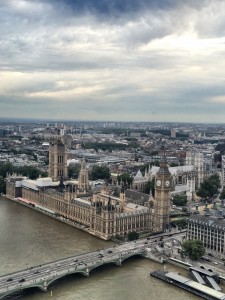 London can be very affordable too, despite common opinion. If you're hungry during the day for lunch, or just looking for something to do, you can stroll through one of London's many street markets (my personal favorites being Borough Market for food and Portobello Road for everything else). Here you can purchase a good meal for just 5 pounds. You can also buy produce, cheeses, breads, desserts, vintage clothing, art, records, and almost anything else you can think of for a very reasonable price.
London also has an abundance of parks, so if you ever fancy a stroll in the beautiful London sun (or rain), You won't have to go far. Whether your thing is music, fashion, history, art, food, theatre, entertainment, or almost anything else, London's got you covered.