How can anyone ever expect you to willingly leave paradise? Leaving Europe was one of the hardest things that I have ever had to do. I was virtually in denial the entire day before I left.  I looked at the mountains and palaces that surrounded me and just couldn't comprehend that, in less than 24 hours, they would no longer be a train ride away.  Even when my plane was descending back down into the U.S., I was still having trouble coming to terms with reality.
I'm going to be honest, it was a tough transition back into my every day American life.  Being in Europe brought out the adventurer in me.  I was always curious to explore and meet people, and there was always something interesting to do not too far away.  Coming back to the U.S. and living in a house in suburbia is starkly different than living in the hearts of some of Europe's most amazing, historic cities.  Even driving my car (which I do love dearly) is like some foreign concept, since I'm so use to using the transit systems.
To cope with my change in situation, I've tried to look at my time in the U.S. as just another adventure.  This summer, I started a new job in downtown Atlanta, I'm working on a club I started, and I'm recommitting myself to my fitness goal.  I try to dedicate one day a week to doing something adventurous in Atlanta, and to finding a new gem the city has to offer.  I try to remind myself that every day can be an adventure if you want it to, no matter what location you're in.
Below, are some of my favorite pictures from my travels.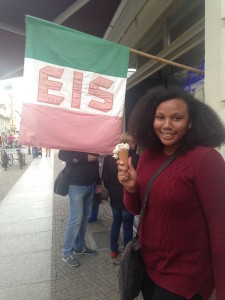 Enjoying some EIS (ice cream) during a day trip Potsdam, Germany.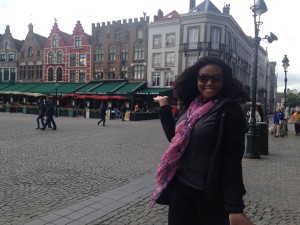 Admiring some of the unique architecture in  Brugge, Belgium.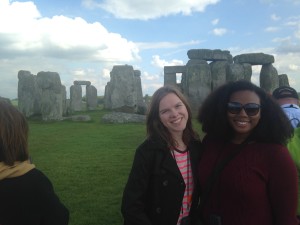 Hanging out at Stonehenge.
And the Arc de Triomf and the beautiful beaches located in the beautiful Barcelona, Spain ( I decided to do some personal travel after my study abroad trip).
Studying abroad was one of the best experiences of my life! I can't until my next opportunity to explore the world again.