After thirty-six hours of traveling, I have finally arrived in China. When we arrived at the Beijing airport, our group had two hours to explore before the next flight. So, a few of my classmates and I decided to eat at one of the airport restaurants. The waitress did not speak English, so our language skills were put to the test immediately. Once we ordered, I began to feel the excitement overwhelm me. I could not stop smiling at the fact that we were in China! Once we received the check, we were hit with our first cultural difference: the Chinese use only one receipt. In China, either one person pays the entire bill or the group splits the bill. We were not expecting that to happen, so it took us a while to organize everything since we were using different currency. The second cultural difference I experienced was the airport restrooms. My group and I referred to their squatting toilets as "squatters." We were all shocked by this encounter with strange toilets, but as the month went on we became accustomed to the Chinese toilets.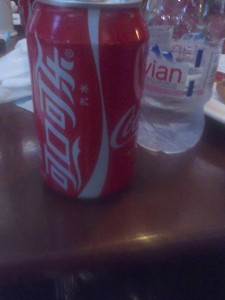 Coca Cola in Chinese at the Beijing Airport
Next, we flew from Beijing to Xiamen where we would be residing at Xiamen University. After so many hours on planes, all I had in mind was a warm shower. That is when my roommates and I experienced another cultural shock: our bathroom stalls included a toilet with a shower head beside it. The first shower beside of our toilet was odd; but as time passed, the oddness of it all slowly went away. Each day at the university was a new and exciting experience. I was able to learn helpful Chinese phrases and vocabulary to aid me throughout my stay in China. In addition, I had the ability to use my Chinese language skills in the cafeteria, taxis, and everyday life. I loved the feeling of having conversations with Chinese people and being able to understand their language.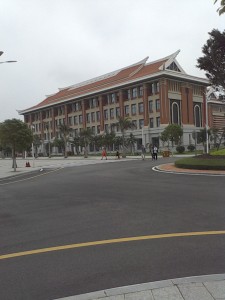 An academic building at Xiamen University
After three weeks of studying at Xiamen University, my classmates and I graduated from the program. The next week was filled with traveling around Shanghai and Beijing. Shanghai had spectacular views and historic museums that we explored. Also, we were able to take a river cruise and observe the massive buildings that make Shanghai famous. In Beijing, we toured Tiananmen Square, observed the 2012 Olympic stadium, and climbed the Great Wall of China. Overall, the last week was the cherry on the top of a wonderful adventure that I will never forget.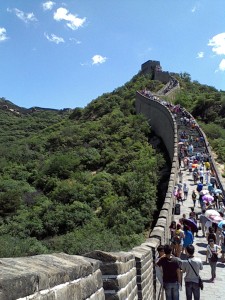 The Great Wall of China