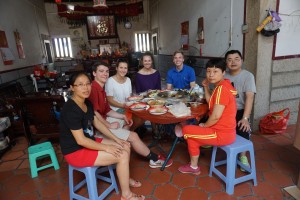 On my study abroad trip to China my group had the opportunity to be "adopted" by different Chinese families for a day! The mom picked us up at the University and drove us to their home. We were greeted with big smiles and a lot of tea. Although I am not fluent in Chinese, I was able to have conversation with them about my life and theirs. I did not know what to expect for the day but I did not expect how important family was to them. When we arrived there were children playing cards, either siblings, cousins, maybe even second cousins. The parent's had their siblings, parents, and cousins over as well. The whole family wanted to meet the "Americans"!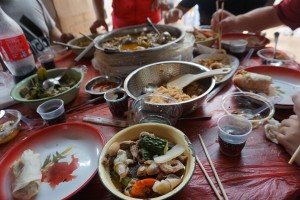 They constantly poured us tea and brought out snacks. When it was lunch time they began to bring out what looked like a feast! I was nervous about the food at first, but it turned out to be delicious! I tried food that I would never have eaten back in America, such as snail! Our family wanted us to eat and eat and eat! They would pull out google translate and write "Eat more food!"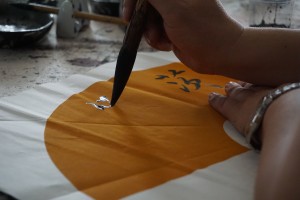 The father was a calligraphy teacher and brought us to his studio. He is incredibly talented. His artwork hangs all over the walls. He wrote each of us an individual painting with a quote about working hard to attain our goals in the future. He even let us practice some calligraphy as well, and lets say it is not as easy as it looks!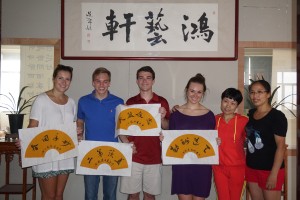 Overall, it was a fantastic day! To see what life was like though their perspective was eye-opening! I'll never forget how much joy they had and how interested they were in all things America. It was truly a blessing to spend a whole day with them.