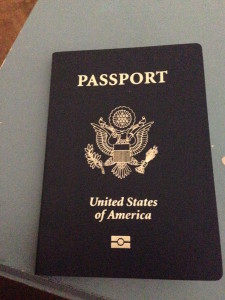 I have always wanted to study abroad, specifically in Europe, but my coursework has not allowed for it. When the opportunity arose for me to be able to study abroad in Europe while taking a class for my major, I jumped at the chance. A few of my friends were interested in going on the program as well, so we all applied and after getting accepted, decided to go.
With finals and a heavy course load, there has not been much time for me to mentally prepare to go abroad. I know that I will miss my family a lot, but I have been away from home for long periods before so I feel that I am already emotionally prepared to go abroad. In my suitcase I am mostly just bringing clothes and some toiletries. I tried to limit my packing so that I am able to bring back things from these countries. I went to go get my passport renewed before I left, which really put things into perspective that I am actually leaving soon.
Although I will miss my family and friends while I am abroad, this is an incredible experience and I am very excited to be traveling to Europe. I think that having some friends taking the trip with me will help me to feel less homesick. I am incredibly excited about my destinations for the trip: Germany, Belgium, and London. I have never been to Germany or Belgium before so I think it will be great to experience some new places.
While abroad, I am hoping to just have a wonderful time and hopefully become more cultured. In Germany, I want to see the Berlin wall, the Holocaust memorial, as well as a concentration camp. In Belgium, I want to try Belgian waffles and Belgian chocolate. In London, I want to go to a soccer game and visit Abbey road. These are a few of the things that I hope to do while abroad. I am positive that this will be a great experience for me.