I've always been one for adventure and experiencing different ways of life. I have a wanderlust that has taken me as near as some of the local treasures surrounding Tuscaloosa,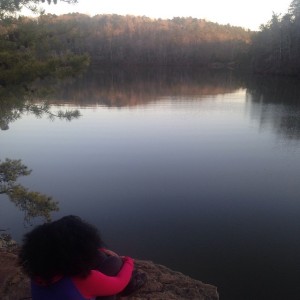 and as far as  Central America.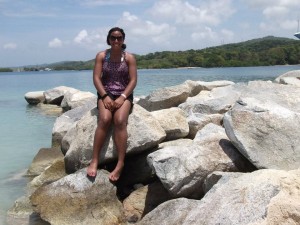 Even with some travel experience under my belt, I must admit that it's still pretty hard for me to believe I will be in Europe in less than a week.  Although this is a lifelong dream that is finally being realized, I must admit that I'm a little overwhelmed by the fact that I'm going to literally visit Germany, Belgium, AND England with a group of about 20 other people, during a time span of about 2.5 weeks.
So why did I choose to partake in a study abroad program that has me jet setting across Europe in such a short time span?   When looking at prospective study abroad programs, it was always important for me to find one that not only fit well into my school schedule, but was also in-line with some of my career goals.  A semester/full summer abroad would not have fit naturally into the timeline that I set up for myself, so a May Interim study abroad trip that focused on International Financial Reporting Standards was perfect for me, especially considering the fact that I want to be an International Accountant one day.
Beyond all of the logistics, traveling across Europe has always been a dream of mine.  Ever since I was little, I longed to soak in the rich history that Europe has to offer.  Since this study abroad trip doesn't necessarily involve as much immersion as some other study abroad programs (we'll be hotel hopping versus staying in dorms or with host families, and I believe we'll mostly be going to class with each other), I hope to take advantage of the time I have within these countries and really interact with people who are different than myself. I think it's really easy to stay within your comfort zone when you're in a different country with a group of friends from your home country, so my goal is to ensure that I push myself to actively engage with those around me and soak up as much knowledge about these different cultures as possible. Furthermore, I've heard the food in Europe is amazing! I'm going to force myself to step outside of my food comfort zones (which mostly consists of quesadillas, burgers, and pizza) and try some of the local foods.  I'm hoping all the walking I partake in will help balance the potential weight gain that could occur from all of the yummy food I'll eat!
Although I've not had a lot time to properly prepare for my study abroad trip, I know that one of the things I will pack in my suitcase will be pictures of my family, friends, and my boyfriend.  Although I live in a different city than both my parents and my boyfriend, I'm almost certain that I'll miss them more than usual since I will mentally know that I am much farther away from the people I love.  They won't be just a car ride away anymore.  Even with some of my separation concerns, I'm a pretty outgoing person, and I LOVE meeting new people and embarking on adventures.  My plan is to keep my loved ones close to my heart, but still make sure to be open to new experiences.
Overall, I can't wait to embark on this whirlwind journey to satisfy my unrelenting wanderlust: It's been a long time coming.