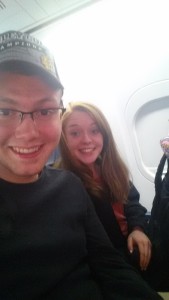 After leaving The University of Alabama when spring semester had come to a close and embarking on my adventure to Costa Rica (with service to Panama) I never would have imagined how much of an adventure I was actually signed up for. From driving hours through the run down lands of Costa Rica to kayaking sixteen miles in the Caribbean Sea, Alabama Action Abroad in coordination with Outward Bound gave our small group of eager UA students a trip they will find hard to forget for the rest of their lives.
Before leaving for our week seeing parts of Central America that most people will never get to see, UA hosted a few pre-departure meetings to get us prepared for what we would be doing. These meetings were short and informal and a good way to meet those who would be traveling with us. However, they were not productive as far as preparing us for what lies ahead. After completing the Outward Bound course in Costa Rica I can say with the utmost confidence that no meeting in Tuscaloosa could have prepared us for what we had experienced. Not knowing one hundred percent what to expect was one of the best aspects of this trip in itself. It may have been a tad overwhelming and scary at times but it were those moments that brought our group closer together and showed us what life is really like in their part of the world.
The picture posted here is of Matt and myself on the plane ready to take off. Before the trip the only person I knew going was Matt, who I had known since high school. However, by the end of the trip I feel I had made a second family with all the other students involved. Deciding to join Alabama Action Abroad is one of the best decisions I could of made to end my amazing freshman year at UA. Matt and I joined 11 other students in Costa Rica and Panama to help build tables and benches for a small school cafeteria and work with the conservation of Sea turtles but we learned a lot more about ourselves along the trip than we could have ever imagined.