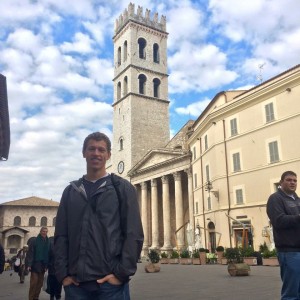 I just finished my third day in Spain, and it has been incredible! I have already forgotten about all of the worries of packing and saying goodbye, and moved my brain into adventure mode. To start, I would like to make one thing clear: do not make packing into too stressful of a thing. You can buy almost anything you need in Europe. They have Walmart equivalents, grocery stores, shopping stores and malls, and numerous other shops. If you forget something, you WILL be able to get it here. So, while packing efficiently is important, do not fret about the little things. Take what you absolutely will need and buy tooth paste, shampoo, and other things here. Millions of people like in Europe and need the basic everyday items too, so you will have no problem.
Next, be prepared to be flexible, adventurous, and willing to not sleep as much. In my first three days, I have visited the Spanish cities of Granada, Malaga, Benalmadena, and Torremolinos. All four have been phenomenal experiences and I have enjoyed simply "winging it". Sometimes not planning out every detail makes things more fun! So, all of you who need to be organized and have a schedule, let loose a little and enjoy! The bus systems are easy to use, the trains are fast and good options, and walking is fun to do as well (running or walking shoes that fit well are a must!). I have walked so many miles the last three days, taken several buses, and even a train, and all have been unique experiences that I did not have much in the United States.
Finally, take a lot of pictures so that you can reminisce later and so that your parents can live vicariously through you. However, do not have your camera or phone up the whole time. Seeing a city through a camera lens is like looking up pictures of the place on Google Images essentially. Put the camera away at times and really appreciate the architecture and beauty of Europe. Many of the building are very old or extremely intricate (or both), and you will want to see every detail yourself!