Untold Stories from Abroad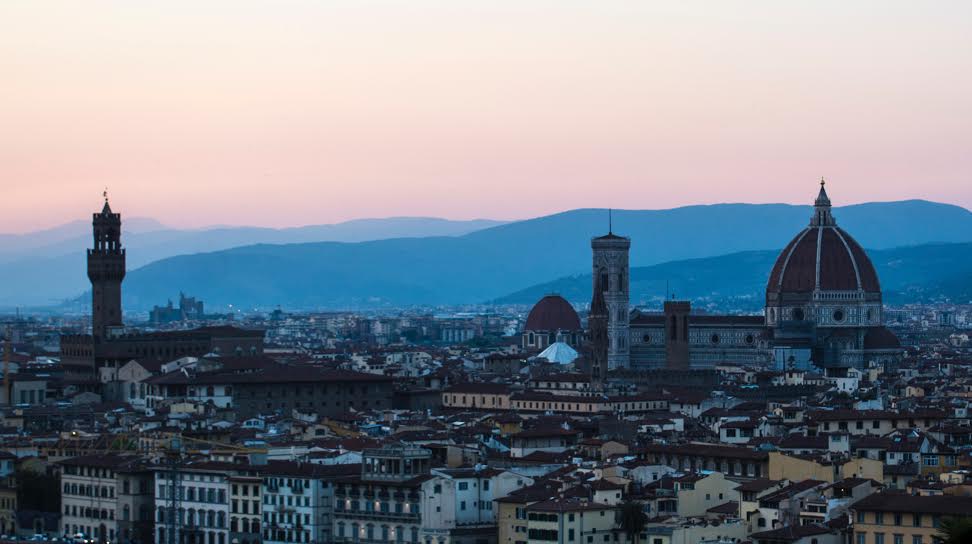 Interviewee: Taryn Spencer
Interviewer: Angely Martinez
Taryn studied in Valparaiso, Chile for a semester—read about her experience learning Spanish and embracing the Chilean culture!
WHY DID YOU CHOOSE CHILE AS YOUR STUDY ABROAD LOCATION?
I wanted to study abroad in a Spanish-speaking country in South America, and Chile is one of the safest and most economically secure countries in Latin America. It also has so much natural beauty that most other countries can't even begin to compete with.
WOULD YOU RECOMMEND THIS PROGRAM TO OTHERS? IF SO, WHY?
Yes! ISA genuinely seemed to care about their students and wanted to make sure we had the best time possible. My host family was great and so were the classes I took. Plus, all of the excursions we took as a group were awesome!
[Having a host family is a unique way to enjoy a cultural experience on a daily basis. Specifically for students taking classes with fellow American students, having a host family is a tremendous way to learn about the country in which you're studying and can become the highlight of your experience.]
WHAT WAS THE MOST IMPORTANT LESSON YOUR LEARNED WHILE ABROAD?
It was important to learn that things will almost always work out if you just take risks and open yourself up to new experiences. I wish I would have learned this earlier during my semester there.
WERE THERE CERTAIN PRECAUTIONS YOU TOOK WHILE ABROAD?
Minor things such as keeping our purses and bags close to our bodies, not speaking English too loudly or making it obvious we were tourists, not getting into a cab that looked sketchy, etc. Anything you would expect in a major world city.
DID YOU EVER FEEL HOSTILITY FROM OTHERS BECAUSE OF YOUR IDENTITY?
Occasionally, but very rarely. Chile has suffered a lot at the hands of the American government, so it wasn't surprising to get a little bit of hostility every once in a while. By and large, Chileans made sure to make sure we understood that they recognize the difference between thinking our government is bad and thinking our people are bad. Most people were very kind and hospitable!
WHAT IS YOUR FAVORITE MEMORY FROM YOUR TIME ABROAD?
My favorite memory of my entire time there was just spending summer nights sitting on the beach, watching the sun set and singing along to a friend's guitar. Nothing beats those small moments when your study abroad city starts to feel like home.
WHAT IS YOUR ADVICE TO FELLOW STUDENTS?
Don't stay in your comfort zone. It's so, so important to make friends that are native to the country you are staying in, especially if you're trying to learn the language of the country. It's so easy to just stick with your American friends in the program, but it's a huge mistake. I wish I would have spent more time with Chileans and less time with Americans.
FINAL THOUGHTS:
Try not to stay too connected to home. Your family and friends will always be waiting for you when you get back home, but if you spend your entire study abroad on Skype and Facebook, you'll miss out on so much. It's a once-in-a-lifetime opportunity for most people, so use it wisely!