Happy New from the United Kingdom! It's so hard to believe that's I've already been here for four months. This has been the most rewarding experience I've ever had and the most challenging, and I still have another semester! When I first arrived in September, I began second-guessing my decision. "Is a year abroad too long?" "Will I end up regretting the time lost with friends and family?" Once I was able to settle down and start adjusting, the more I was able to relax and start enjoying myself. It was almost like being a freshman all over again. Studying abroad here in England has opened up a world of new possibilities that I'm still experiencing with each passing day. If you would have told me just a couple years ago that I would hike a mountain in Scotland or celebrate New Year's Eve in London with thousands of other people, I would have seriously doubted you. Those experiences among others have been the highlights so far of my year-long journey.
During my UK university's fall break, I had the chance to go to Edinburgh in Scotland which is in the northern portion of Great Britain. It's hard to choose a favorite place that I've been so far, but if I had to this would be it. While Scotland chose to remain apart of the United Kingdom, the Scottish people are still very proud of their homeland. Edinburgh is the capital of Scotland and is one of the most beautiful cities I have ever been to. It's a city that perfectly blends the old and new. Medieval castles are side-by-side against modern commuter rails. While the weather is usually overcast or rainy, when the sun is out Edinburgh is picture-perfect. The city's many hills and small mountains have spectacular views of the city and other parts of Scotland.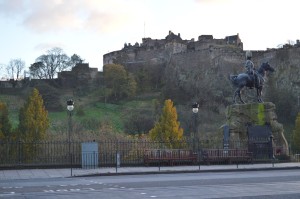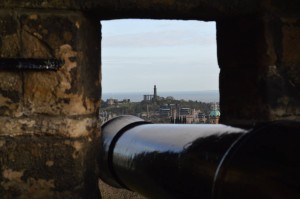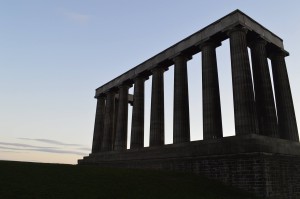 If Edinburgh is my favorite city, London is tied for first or is a close second. Seeing the Houses of Parliament and hearing Big Ben for the first time are memories that are unforgettable. What I love so much about London, just like with other global cities,  is that there is always something interesting going on. Whether it be a protest, festival, celebration, etc. There are so many iconic places and buildings, from the red telephone booths to Wembley Stadium where England's national soccer team plays. I even had the incredible chance to see my first USA soccer match against World Cup quarter-finalist Colombia, led by the world-renowned James Rodriguez. It was a physical and exciting match that went down to the very end. Unfortunately, the USA did not come out with a victory. However, I've almost never been more proud to call myself an American and be able to sing our national anthem with so many other compatriots. To be able to do it in one of the greatest cities in the world was all the more amazing.
With my journey only half-way though, there is so much that remains to be done. I hope my second semester will be even better than the first!
Cheers,
Anthony B.