I had been abroad before, so I didn't have any of the usual jittery feelings about being in a foreign country that some students might experience. I was eager and ready to undertake another international excursion. The last time I went abroad, I studied in Austria, so explaining to my friends and family that I was going to Australia, the place with kangaroos, was the most complicated part about pre-departure.

I'm traveling with one of my best friends in law school, Alex, and after the 14 hour flight from Los Angeles to Sydney, we were ready to get off the plane and explore Australia. Thankfully, customs was a breeze. We couldn't check into our hotel until 2pm, so we dropped off our luggage and hit the streets. The most striking thing to me, aside from seeing people drive on the left side of the road, was that it didn't feel like I was in a foreign country at all. I had grown accustomed to visiting places foreign to me where people spoke a different language. Here, they speak English with a different accent. All of the signs are in English and the architecture is a little more modern than I am used to, but it just felt like I was in a different city, not a different continent 10,000 miles away from home.

I think that's what made the adjustment a little easier this time around. That and I'm travelling with a friend and we can discuss, in real time, anything that's different here than back home, which so far has not been much outside of wildlife such as cockatoos and magpies that are more common than pigeons, although we've seen some pigeons, too. Oh, and it is winter here so we're dealing with 42 degree Fahrenheit weather, coming from Alabama where it's a blistering 97 degrees that feels like 102.

Unfortunately, on our first real day in Sydney, it was raining. We decided to go on a whale watching tour hosted by Go Whale Watching. Apparently, the whales are more active and visible when it's stormy outside, so we got to see the whales breach a couple of times. It was really exciting, although the water was very choppy—our captain described it as "a little rollie pollie." I am happy to report that Australian NausiCalm works just as well as the American Dramamine, which I did not pack.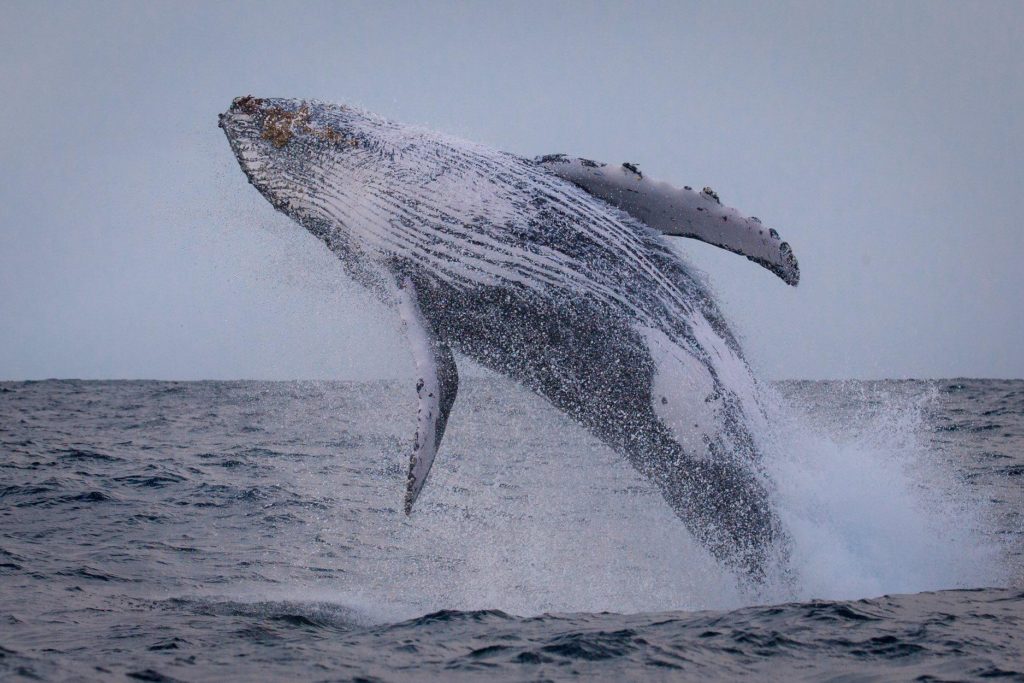 After the whale watching tour, we went through the aquarium to see the dugong, Pig, and then we took in views of Sydney at night from the Sydney Eye Tower, the tallest structure in the city. All in all, I would say it was a very successful day in Sydney before we traveled to Canberra to begin our law school summer classes.