Hi everyone! I'd like to start off by saying that this is my first real blog, so bear with me if I make any rookie blogger gaffes. Oh and if any of you have any suggestions, questions, or just want to talk, feel free to comment below!
Anywho, this blog is more than just about me. It's about roughly 15 people, who will be traveling to India for three weeks this summer to reverse innovate. "Reverse Innovation" is a term coined by Vijay Govindarajan and Chris Trimble that basically involves developing ideas or products in an emerging market and coaxing them to flow uphill to Western markets. At least that's how Harvard Business Review puts it. Most businessmen would agree that there are limits to traditional innovation techniques and that reverse innovation is definitely a smart move for many companies. However, as with all strong business strategies, reverse innovation comes with its own challenges.
Anyways, I'm not going to sit here and write pages upon pages about what reverse innovation is. That's what the book is for. If you're someone that is interested in business, wants to make money, or just likes reading, I highly reading it. There's even an e-book version for you tech-savvy people out there. Link below: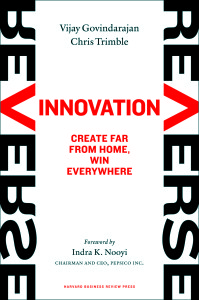 http://www.amazon.com/Reverse-Innovation-Create-Home-Everywhere-ebook/dp/B007HOO7VK/ref=sr_1_1?s=books&ie=UTF8&qid=1432303480&sr=1-1&keywords=reverse+innovation
This blog is dedicated to talking about what we, 13 students and 1 professor from the University of Alabama will be doing in India. The idea for the whole project came about after a summer reading assignment a couple years ago. After reading Reverse Innovation, Dr. Morgan invited Mr. Govindarajan, who we call VG, to speak to all the students in the STEM path to the MBA.  Two students, Rachel and Joey, decided that they wanted to learn more about the strategies laid out in the book and asked Dr. Morgan if it were possible to make a trip to India to conduct first-hand research and subsequently reverse innovate. It wasn't very hard to convince him as it turns out and they were able to recruit 11 other students, including me, to join them on this exciting project.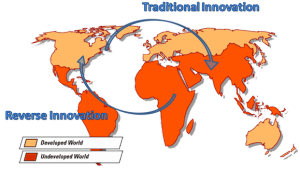 We're going to be starting out in Delhi and slowly make our way down South, staying on the Eastern side of the country through Khajuraho, Agra, Hyderabad, Cheyur Village, Mahabalipuram, and Chennai.
I'm sure I speak for all of us when I say that we are very anxious for this trip. Some of us have invested in $600 encephalitis vaccines to prevent our brains from turning into spongy mush. Others of us will be living off of a single backpack for the three weeks. Regardless, we're all extremely excited and cannot wait to begin this journey. Roughly two months left, hopefully they'll go by quickly.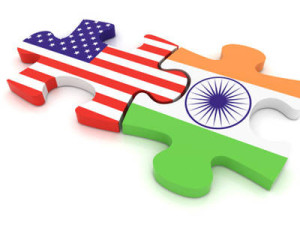 That's it for now. Look out for my next post in June! Oh and Roll Tide.